This Sunday is going by quiiickly!
After church this morning, we came home and enjoyed an early lunch.
Last night I made vegetarian chili following this recipe from Rachael Ray to bring to my friend Merri's house for dinner. For lunch, I combined leftover chili with the same sausage, onions and peppers we had this morning.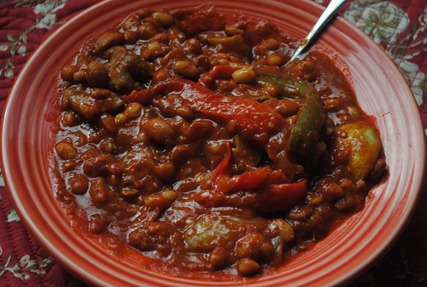 To be honest, I found the chili a bit bland yesterday, but I think it picked up more flavor as it sat in the fridge over night. When combined with the peppers, onion and sausage, it was terrific.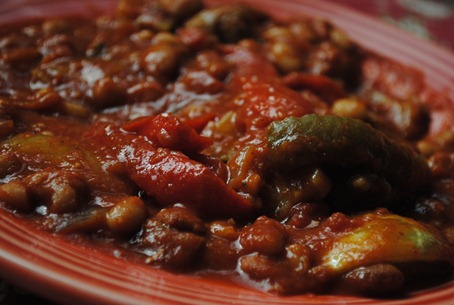 After lunch, I solicited Ryan's help to film a lil' tutorial for you guys on how to make these delicious rutabaga fries.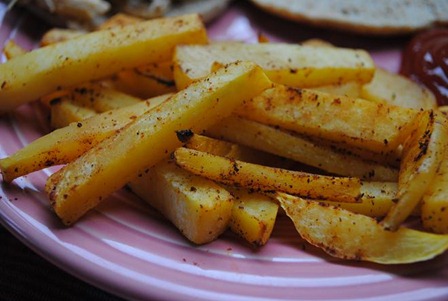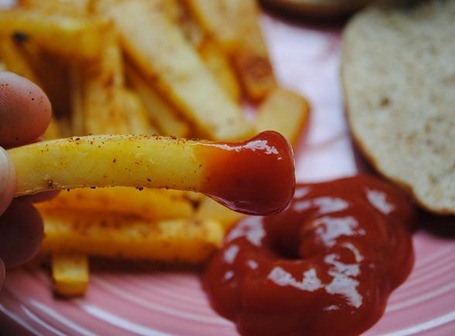 I only embarrass myself about five times in this video… success!
If you are unable to see the video above, you may click here to watch it on YouTube.
(Also, I say to roast the fries for 20 minutes at 400 degrees, but I ended up turning the heat up to 425 & leaving them in for 25 minutes. Just cook 'em until they reach the level of doneness that you prefer.)
Happy fry-making!