Last night I finally felt the motivation to cook and Ryan and I had one heck of a tasty, veggie-packed dinner. I made lasagna, but in place of the noodles, used roasted strips of eggplant and zucchini. Since I've been struggling a bit to eat many vegetables these days (unless they're incorporated into a sandwich), this was a great way to get a hefty dose of them in one delicious dish.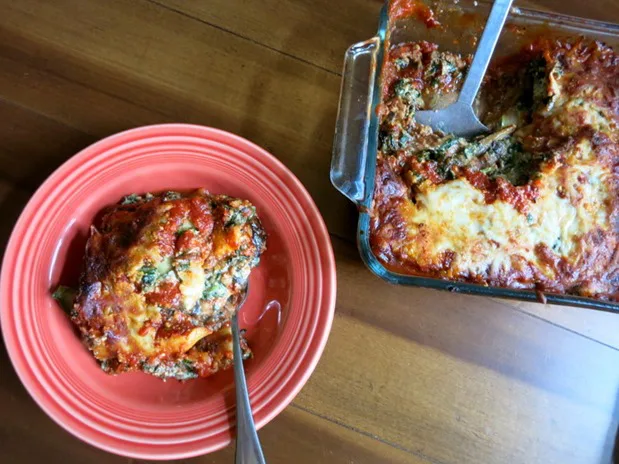 As the lasagna was baking, I tackled my first load of baby-related laundry. As I sorted sheets, towels and itty bitty baby clothes on the family room floor, Sadie came over and did this: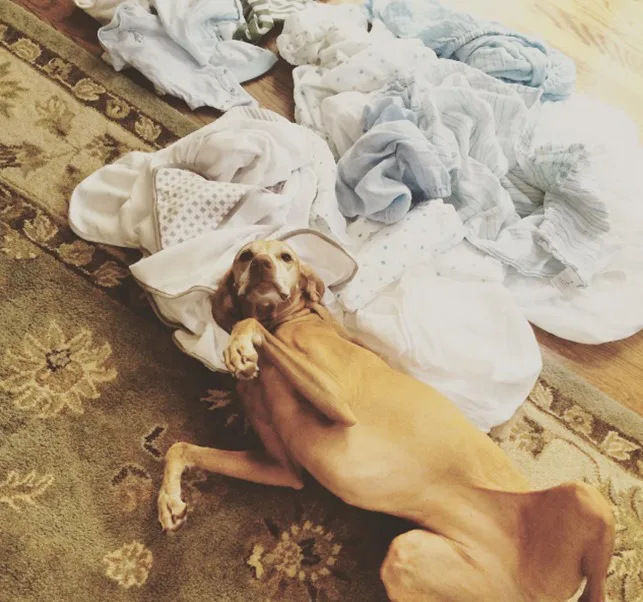 She made her presence known among the baby stuff, that's for sure! What a little ham. I don't think she's quite ready for her little brother to arrive just yet.
Breakfast
This morning began with oatmeal (topped with cacao nibs, coconut and chia seeds) and a diluted dirty chai iced latte which I enjoyed while catching up on blog stuff on the computer. I then I headed to the gym where I led a small group training session before completing my own light workout.
I kept cardio limited to the bike because after moving to the elliptical earlier this week, I noticed the pain in my lower back start to increase. Biking seems to be my BFF right now, so I kept things simple and pedaled for 30 minutes before making my way through a lower body circuit on the machines.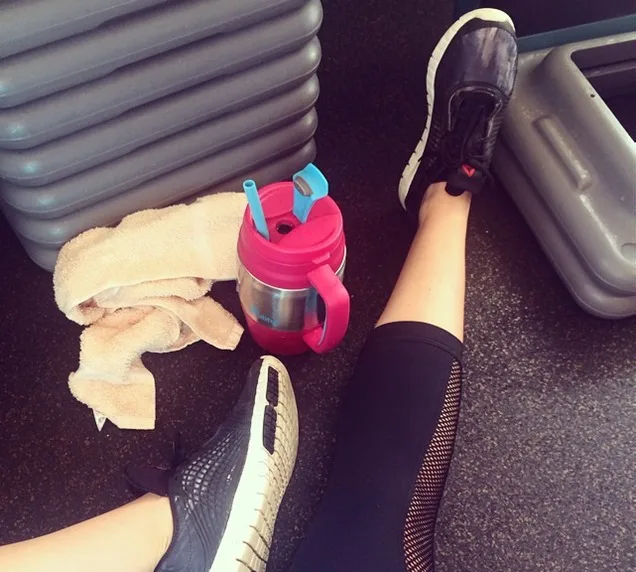 Is it weird that I've found myself daydreaming about my old workouts? I never thought I'd see the day when I would miss burpees and box jumps! Ha!
After my workout, I drove home, took a quick shower and got dressed for the day before making my way to Great Clips for a haircut. I wanted to take advantage of a coupon for a $5.99 haircut (so fancy, I know) and figured getting my ends trimmed before our baby arrives would be a good idea.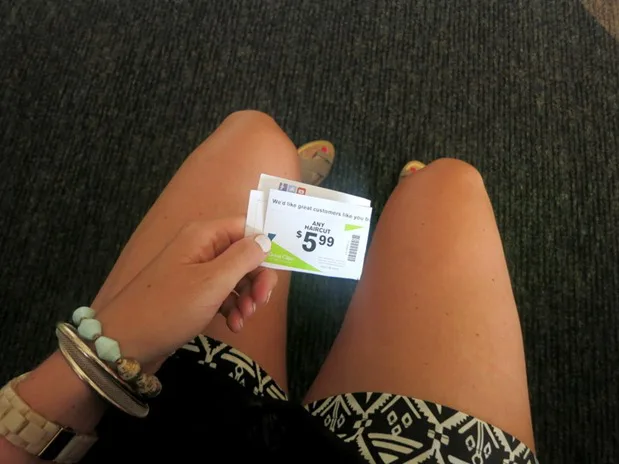 I was in and out of Great Clips in 20 minutes and headed onto my OB/GYN's office for my 37-week prenatal visit.
Prenatal Appointment + Lunch
Everything went well and my belly finally seems to be catching up a bit. I only measured one week behind (a big jump from three weeks behind last week), so I guess that means I wasn't just seeing things when I noticed a serious jump in the size of my belly between my 36 and 37 week bump pics!
By the time I left my appointment, I was so, so hungry. (I ended up waiting an hour at the doctor's office and didn't pack any emergency snacks… Pregnancy fail.) I made my way to Earth Fare to grab a salad from the salad bar but before I filled up my bowl, I inhaled a KIND bar to take the edge off.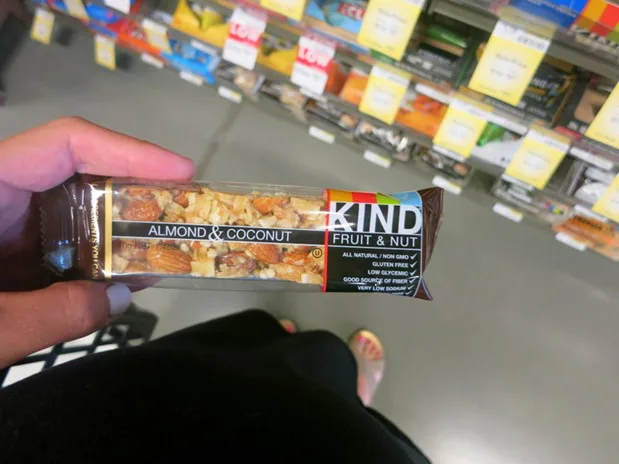 Thankfully the woman at the checkout counter laughed when I handed her an empty wrapper to pay for and said she understood "emergency pregnancy hunger." Phew!
Now I am blogging from Earth Fare and enjoying a tasty salad before it's time for me to head off to a prenatal massage.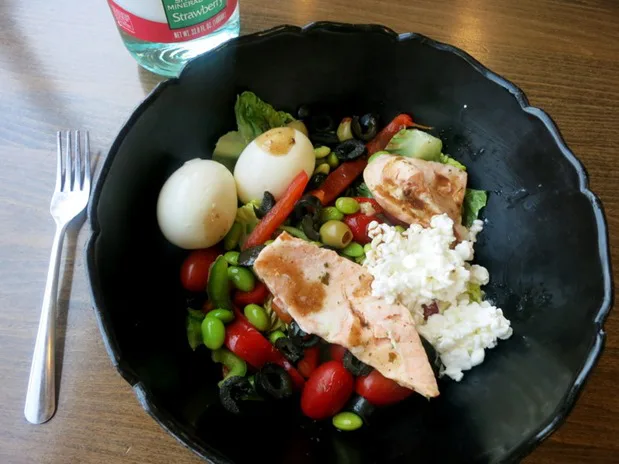 I took the rest of the day off work and cannot wait. My lower back needs some serious attention!

Good afternoon! I hope all is well with you guys today. Since this morning was dedicated to my 36 week pregnancy recap, let's catch up a bit, shall we?