Hello from Jacksonville Beach!
I am staying at my parents' condo for the next three days with my sister and my sister's boyfriend's mom and sister. (Got that?) We're all in town for the SHINE Women's Conference through Celebration Church and so far our experience at the conference has been wonderful!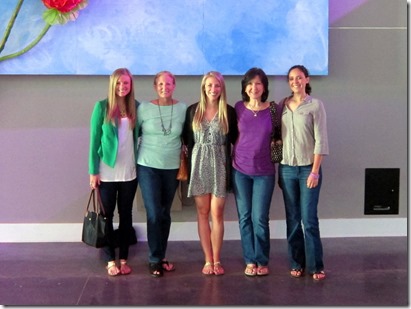 Workout  
From the moment I woke up this morning, things have been go-go-go!
With no morning shift at the gym requiring a ridiculously early wake up call, I opted to sleep in a bit and got out of bed a little before 7 a.m. for a workout.
I headed out to the beach to run four miles before everyone else was awake.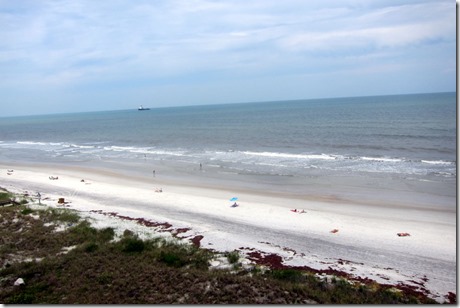 Dogs are allowed on Jacksonville Beach before 9 a.m. and I had the best time watching them run in and out of the surf. I immediately thought about Sadie and how much she would love starting off every day with a romp on the beach. Lucky dogs!
My run was a little sluggish, but it felt good to get outside and sweat a bit.
Breakfast
After my run, it was breakfast time. I assembled a yogurt bowl with Liberte coconut yogurt, cold oatmeal and raw pecans.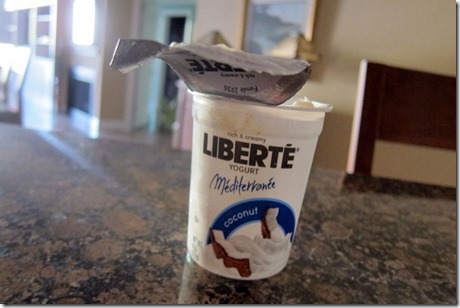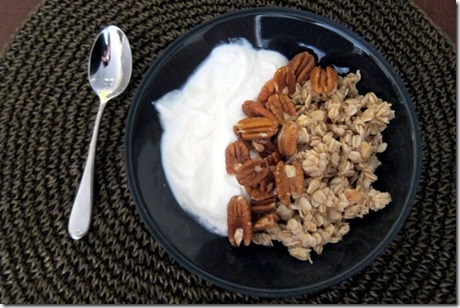 Have you guys tried Liberte yogurt? It tastes like dessert in a cup! Delicious!
Once I had food in my stomach, I hopped in the shower, got dressed and sat down to blog when my sister said it was time to go! We had a little miscommunication about our intended departure time, so I grabbed my purse and headed out the door with everyone to attend the morning sessions at SHINE.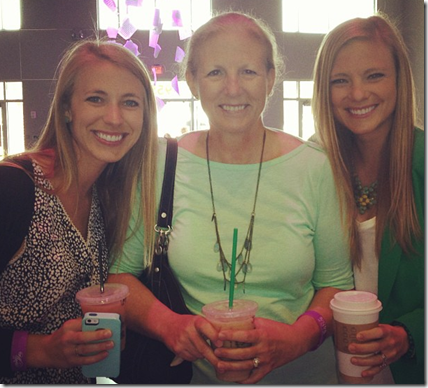 This morning we heard from Kerri Weems, Dianne Wilson and Priscilla Shirer, three incredibly inspiring women who spoke with such passion and energy.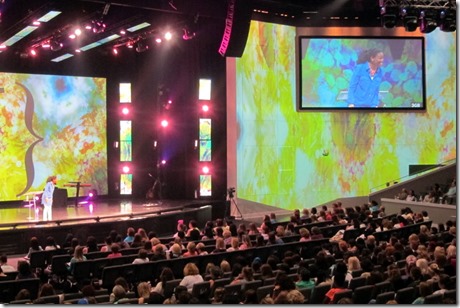 Priscilla actually opened the conference last night and I was thrilled to find out that she was speaking again today. She has such charisma and sass and is a phenomenal speaker. If SHINE ends up posting videos or sharing podcasts of the conference sessions, I will be sure to share links on the blog so that those of you who may be interested can check them out.
We just arrived back at my parents' condo and it's time to dig into a late lunch before we head back to the conference for the evening sessions.
Hope you're having a great Thursday!
Question of the Afternoon
What is the best conference you've attended?
What is one conference you'd love to attend in the future?