Yesterday was such a special day.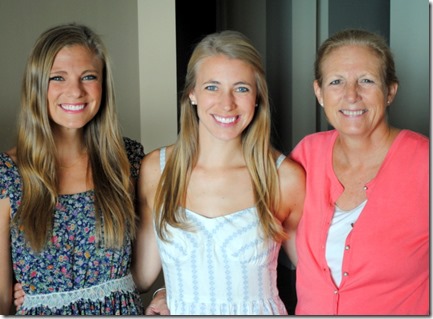 Early in the morning, I met up with my mom and my sister for a morning wedding dress shopping! 
Fueled by coffee, we headed over to The White Magnolia, a beautiful bridal boutique owned by one of my sorority sisters, Kerrie.
The boutique is absolutely stunning and from the moment we walked through the door, we all felt giddy with excitement.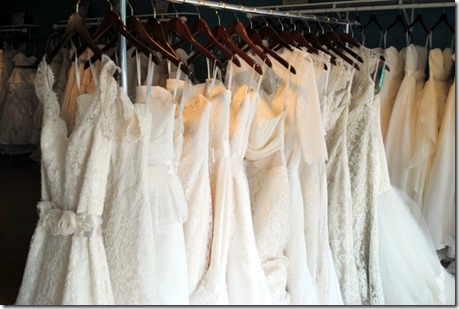 There were so many gorgeous dresses in many different shapes and styles.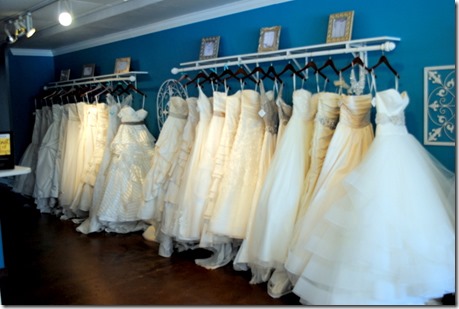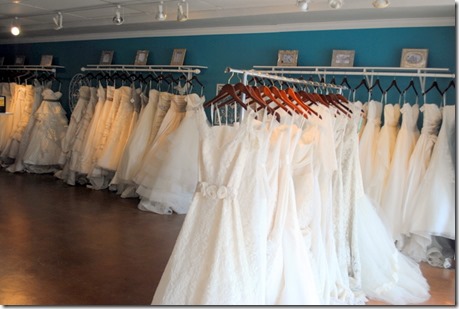 Leslie described what she was looking for and we spent some time walking around the boutique, pulling dresses for her to try. Leslie then slipped into the first dress and when she came out to show us, my mom and I were blown away.
She looked stunning. The dress was just so her. It was romantic and feminine and she looked like a bride. It felt like we already stumbled upon a winner, but we didn't want to stop at the first one, so Leslie tried on a handful of dresses. She looked pretty in every single one, but nothing compared to the first dress.
After about an hour, Leslie put the first one back on. It became increasingly clear that it was the one. She found the dress! I can't believe it was the very first one she put on and that it only took one appointment. I am so thrilled for her and know she will be such a gorgeous bride on her special day.
Her dress will be in sometime in December and then the alterations begin. I can't wait to see her in it again!
Lunch
After we left the boutique, we were hungry and decided to grab lunch and talk wedding talk over salads at Panera.
At my sister's urging, we all ordered the strawberry poppyseed salad with chicken and a warm baguette. I loved every bite.
Once we were done with lunch, we headed back to my parents' place for a little more wedding fun.
My sister continued trying on bridal gowns and slipped into my mom's dress!
And then she tried on my dress!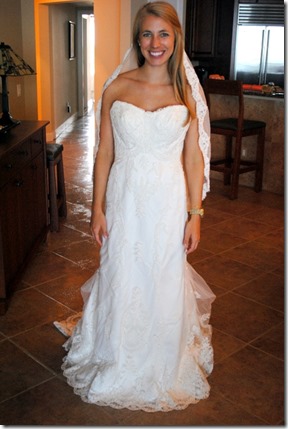 Clearly we have wedding fever!
I spent the rest of the afternoon chatting with my mom and sister about wedding-related to-dos before driving back to Ocala and enjoying a relaxing dinner at home with Ryan.
And now I'm off to Orlando for the day for a special training through my gym. More on that later!