Circuit Workouts
page! Hopefully it will make navigating this blog a little easier for those of you who are constantly looking for some super-sweaty workouts! I ate my afternoon snack rather late today, so I wasn't super hungry when our typical dinner time rolled around and opted to catch up with Ryan over a yummy appetizer before we got to work in the kitchen to make our main meal. We made a delicious simple cheesy salsa dip using several wedges of the
Queso Fresco & Chipotle
cheese wedges that the kind people from
The Laughing Cow
sent me to sample.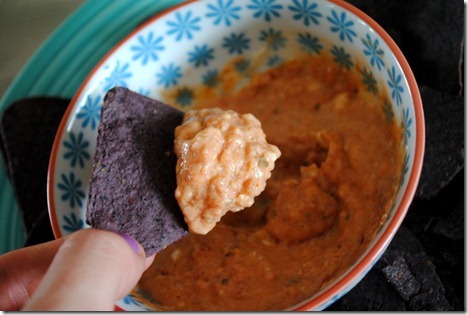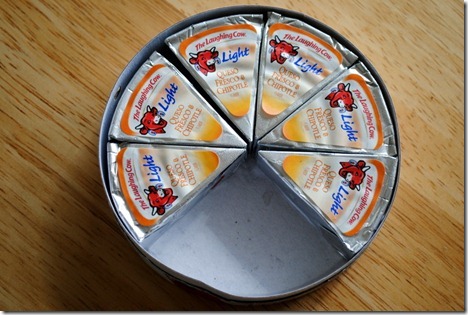 The cheese wedges were sent along with a recipe card for The Laughing Cow Simple Cheesy Salsa that we followed to make the dip.
The Laughing Cow Simple Cheesy Salsa
Ingredients
4 wedges of The Laughing Cow Light Queso Fresco & Chipotle Cheese
1 cup salsa
Directions
Unwrap The Laughing Cow cheese wedges and place them in a small bowl. Microwave for approximately 30 seconds and stir. Cheese should be warm and melted.
Add salsa to cheese and stir. Enjoy with your favorite tortilla chips.
Nutritional information (per serving): 49 calories, 2g fat, 408 sodium, 5g carbohydrates, 1g fiber, 1g sugar, 3g protein
That dip practically flew out of the bowl and neither of us were all that hungry. I think chips and dip are like ice cream to me… I always have room for more!
Dinner
Dinner tonight came together quickly as nearly all pasta dinners around here tend to do.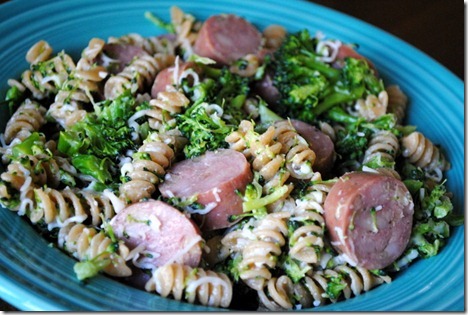 In my bowl:
Whole grain rotini pasta tossed in olive oil
Apple chicken sausage
Steamed broccoli
Mozzarella cheese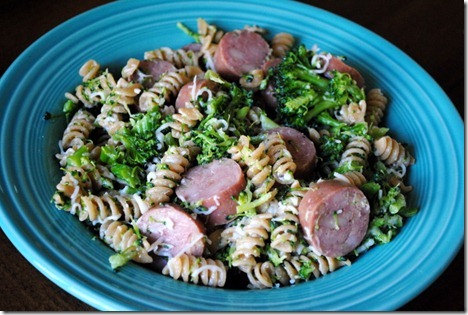 Such a good dinner!
I thought I would miss topping my pasta with marinara since I'm a red sauce girl through and through, but the olive oil and mozzarella cheese added plenty of flavor and omitted the need for a sauce.
Off to dive into a new book!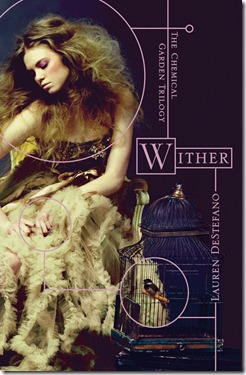 Anyone else read Wither? It was highly recommended to me by a friend and Lisa gave it a glowing review, so I have high hopes!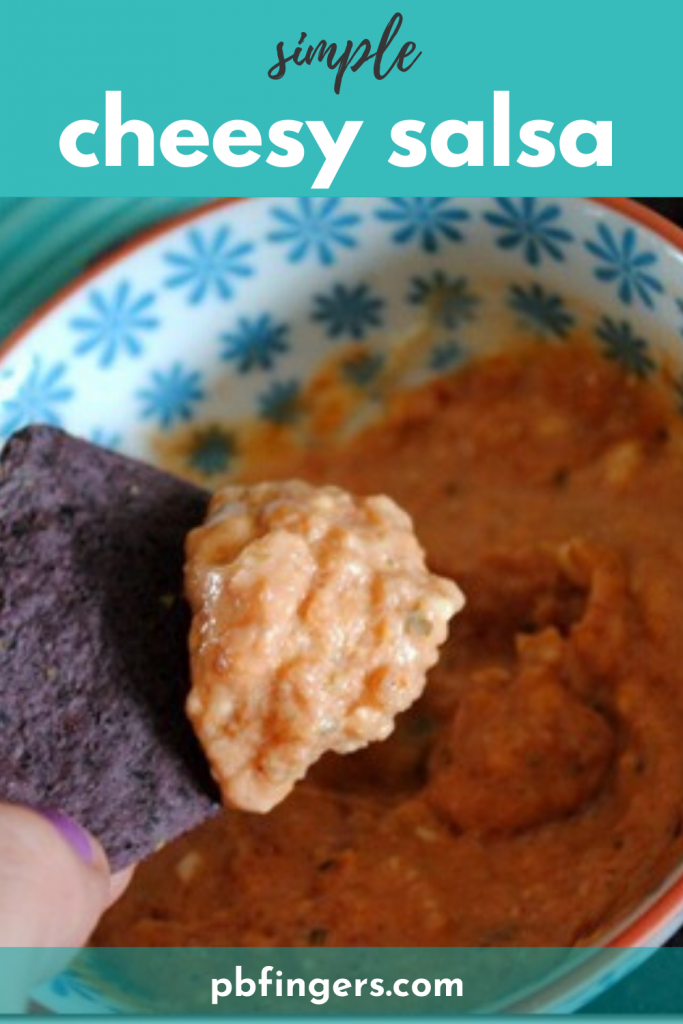 I'm so glad you guys are excited about the new