Rather than wake up to the alarm at 5 a.m. like I do most week days, I opted to skip my morning workout and sleep in until just before 7 a.m.
I have plans to meet up with a friend at lunchtime for a hot yoga class and was more than happy to get a few extra hours of sleep this morning.
Breakfast
Since I wasn't coming right off of a workout, I felt a little more patient in the kitchen this morning and decided to take my time and make a batch of pumpkin protein steel cut oats.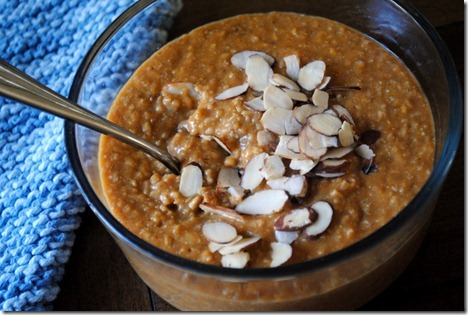 I made the hot cereal by cooking steel cuts oats on the stove top. After the oats soaked up most of the water, I added small bit of brown sugar, vanilla protein powder and pumpkin to amp up the flavor before topping the oats with slivered almonds.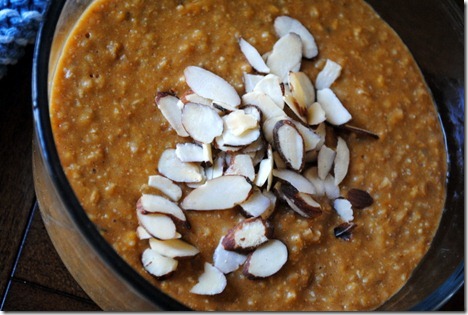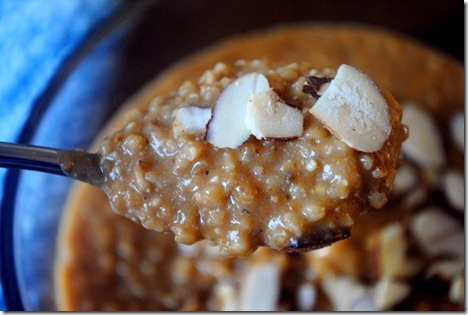 A freshly brewed cup of World Market Texas Turtle coffee added a nice burst of caffeine to the meal!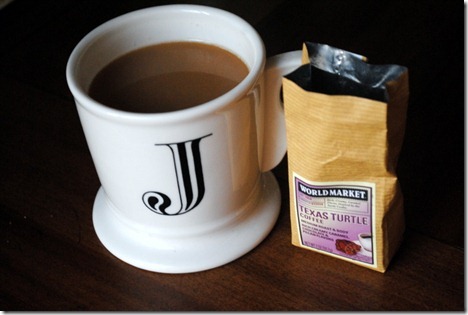 I picked up the little sample-size bag of coffee the last time I was at World Market with my mom (remember when we saw the bacon syrup?)  and absolutely love the flavor.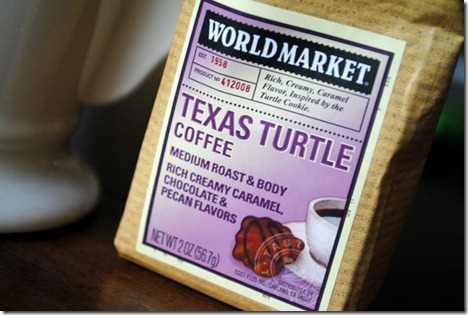 It's not nearly as "turtley" as I would've hoped and I can't quite put my finger on what the flavor reminds me of, but I like it!
Time to get to work!
I'm a little apprehensive about today's lunchtime hot yoga class after my last experience with hot yoga… Someone please send help if they make me do partner poses and tell me to go up in a handstand again!
Hoping this experience will be a little better!