Hello from the cutest little coffee shop!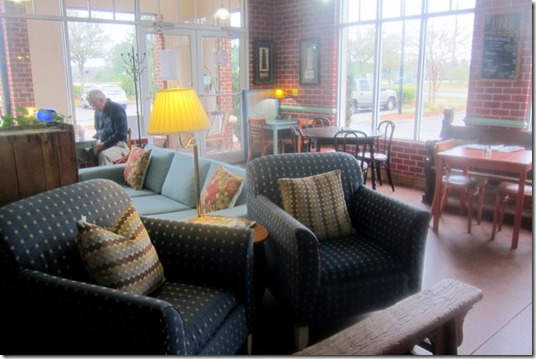 I absolutely adore cozy, local coffee shops and after stumbling upon Sippers Coffeehouse in Jacksonville thanks to the Yelp app on my phone a few months ago, I was anxious to visit again when I was in the area.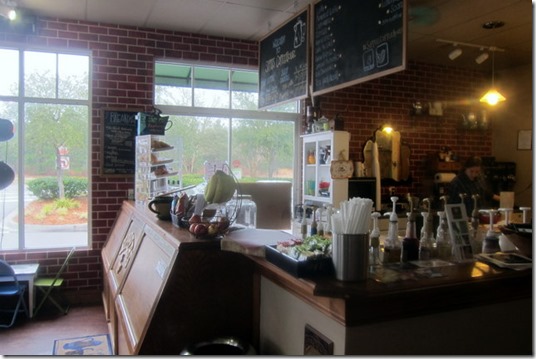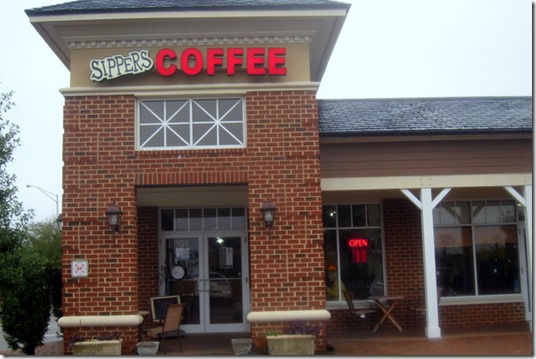 Sippers Coffeehouse is adorable inside. Lots of plush sofas and cozy reading nooks. I set up a little blogging station at one of the desks that reminded me a lot of the desks I used to use when I would study at the library in college.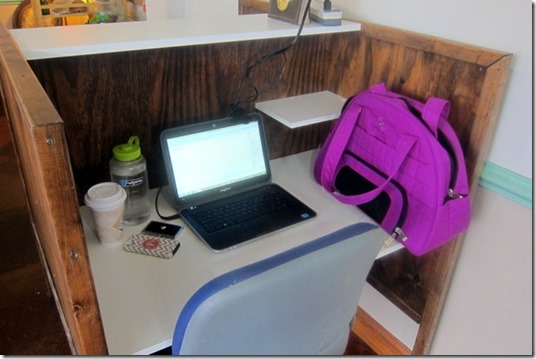 Top secret study desk! 
As I placed my order at the counter, I saw that they still had pumpkin flavored lattes available and ordered a pumpkin caramel latte with almond milk. (<—Hooray for almond milk!)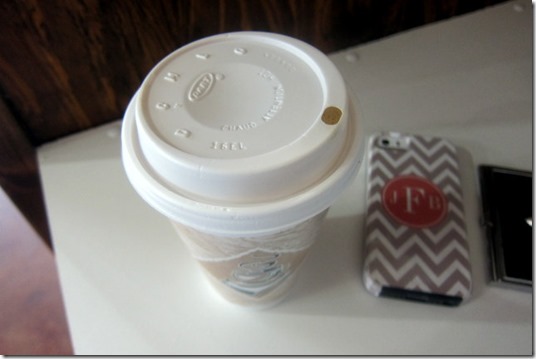 I know it's not exactly seasonally appropriate, but considering the fact that I would drink The Fresh Market's peppermint crème coffee year-round if it was available, I don't follow seasonal flavor rules. Such a rebel.
Breakfast + BodyPump
Before I made my way to Sippers, I ate breakfast at home around 7 a.m. before heading out for a BodyPump class!
Breakfast this morning began with a cup of black cherry Greek yogurt with Cheerios and Marcona almonds and concluded with one of my funky looking green protein pancakes. (I didn't add almond butter to the pancake batter because my parents didn't have any and it was still delicious.)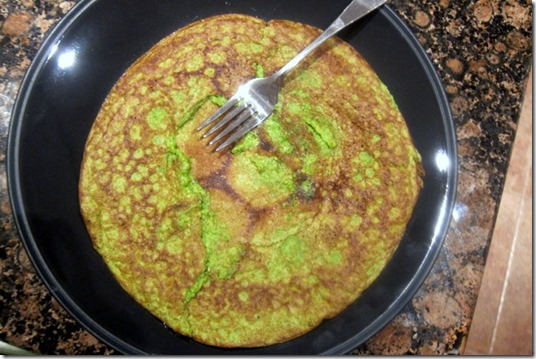 After breakfast, I took Sadie on an express walk because it was raining outside and then drove to the gym for BodyPump. I know I sound like a broken record when it comes to that class, but I love it so darn much. One day I hope to live close to a gym that offers it so I can make it part of my regular routine again. I miss it way more than I should.
Now that I've said good morning to my favorite internet friends, it's time for me to meet up with my family and knock out some wedding to-dos!
Have a fantastic Wednesday!