I slept pretty horribly last night. I have a lot on my mind right now and woke up frequently throughout the night, unable to roll over and quickly drift back to sleep.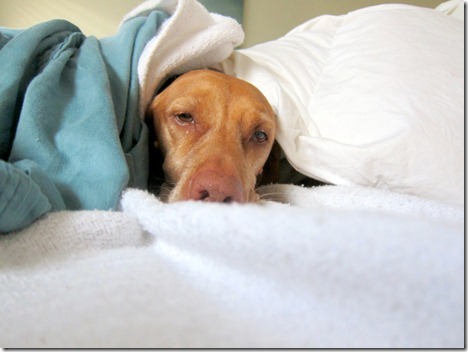 When the alarm went off this morning, I was awfully tempted to skip the gym but somehow talked myself into a workout and I'm so glad I did.
My morning five mile run got my day started on a positive note. Beginning the day with a workout does so much for me mentally. It sets the ball rolling and I am generally ten times more productive.
Here's to a productive day!
Breakfast
Breakfast this morning began with a cup of vanilla Greek yogurt that I paired with a plate of scrambled eggs, ham, zucchini and mushrooms.
It did the trick!
Of Possible Interest