We're about to take a trip down memory lane, but first let's dig into lunch.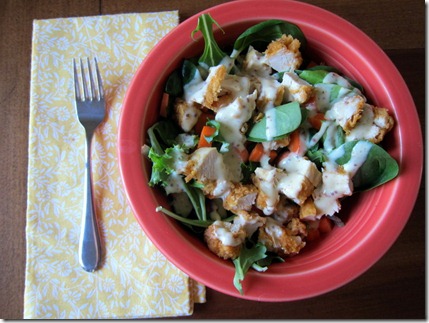 Yesterday Ryan and I had a small group of friends over to hang out and play board games. Everyone brought some snacks to share and we had a few Publix chicken tenders leftover in our fridge today, so I chopped them up and tossed them on top of a spinach salad.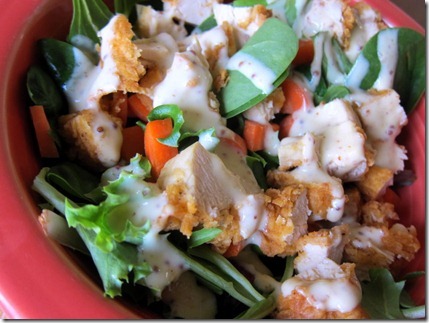 I topped my salad with Bolthouse Farms honey mustard yogurt dressing! After I tried Bolthouse Farms' yogurt Caesar dressing and loved it so much, I bought the honey mustard dressing a couple of weeks ago and it's fantastic as well. So flavorful!
Elementary School Memories
Earlier this afternoon Michelle sent out a tweet about Voyage of the Mimi.
Yes, that Voyage of the Mimi.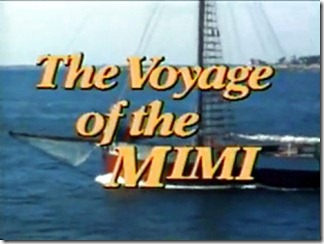 (Source)
For those of you who are unaware of the magic that is Voyage of the Mimi, it is an educational series starring a young Ben Affleck as CT. When I was in sixth grade, I remember watching the crew aboard the Mimi follow humpback whales and fight hypothermia.
Voyage of the Mimi days, when my teacher would roll out the TV strapped to the cart, were the best.
I can still hum the glorious theme song!
Smiling about Voyage of the Mimi memories today made me think about my other elementary school favorites.
Number Munchers: As someone who hated math in grade school (and in life), this game fooled me into thinking multiplication was the BEST THING EVER.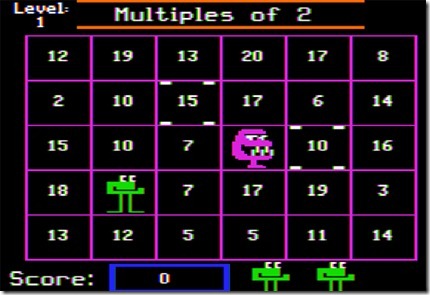 (Source)
OutNumbered!: Please tell me someone out there remembers this game!? It was a personal favorite and I remember playing it during indoor recess when it was raining outside. Yes, I voluntarily played a math-based computer game. Those gamers know what they're doing.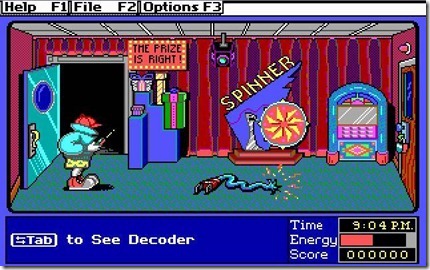 (Source)
Oregon Trail: The game to end all games. Did anyone ever beat this game? Or did you all die of dysentery, too?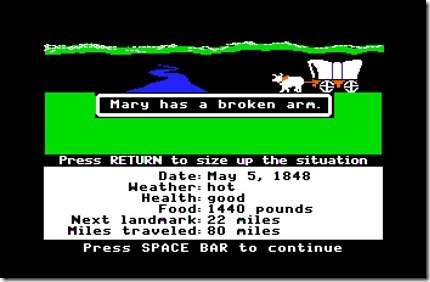 For a laugh check out this link I stumbled upon when I was searching for the images to include in this post: 10 Ways '90s Kids Made It Through Elementary School. Ha! 
Question of the Afternoon
Do you remember loving certain educational games or movies in elementary school? Please share your favorites!
Teachers and/or parents: What games are students loving these days? Please tell me there's an Oregon Trail 2.0.