Last night I told Ryan that lately I just haven't been feeling vegetables.
His reply? "Well, that's better than you not feelin' me."
Good point, I suppose.
In general, I really do like vegetables, but I think I've been eating them the same way over and over again which is getting a little dull. I miss looking forward to eating vegetables and hope to get a little creative with my veggie prep in the future until they regain luster in my life.
Until then, I'll continue to sneak vegetables into my diet in the form of soup, sandwich toppings and noodle bowls.
And smoothies!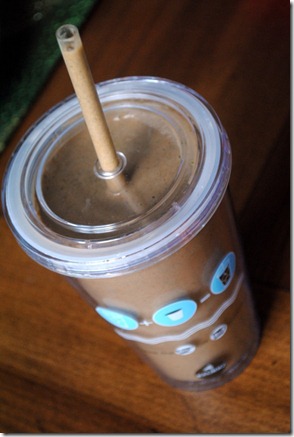 This afternoon I snuck a boatload of spinach into a smoothie for lunch. It's been more than a month (or two?) since I've had a smoothie and I was in the mood!
In the mix:
1 frozen banana
1 cup milk
1 scoop chocolate protein powder
1 packet instant coffee
1 spoonful peanut butter
1 large spoonful cocoa powder
Large handful fresh spinach
Large handful ice cubes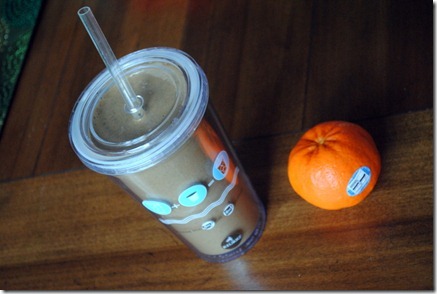 Served with a clementine on the side because Florida citrus is unbelievable right now.
There seem to be orange trees all over Ocala. I am constantly tempted to pull my car over in some random person's driveway and fill up a bag with the fresh fruit hanging from their personal orange tree. I have a feeling that would be frowned upon… or illegal.
I also had a cookie for dessert. More on that later!