Hello, hello and happy Tuesday to you! I hope your day is off to a great start!
My day began nice and early when I headed off to the gym before 6 a.m. to teach my morning spin class. I took the group through a workout that I used on a Thursday morning class two weeks ago when my dad was in town but never ran through with my 6 a.m. Tuesday group!
After the final song, as we were all wiping down our bikes and chatting, my mind started to wander and think about breakfast, as it always seems to do! A smoothie sounded perfect to me after a hot spin class, so I threw one together the minute I walked through the door of our house.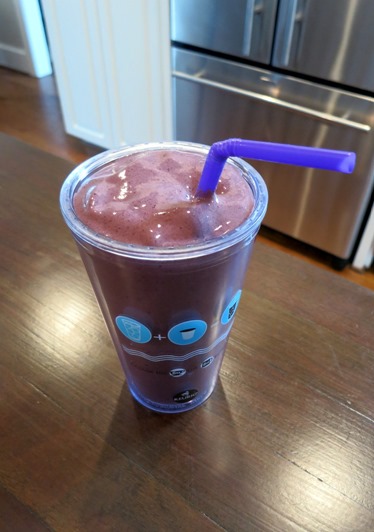 In my smoothie:
1 frozen banana
Frozen berries (strawberries, blueberries, blackberries)
1 scoop Amazing Grass
Hershey's dark chocolate cocoa powder
Chocolate protein powder
Almond milk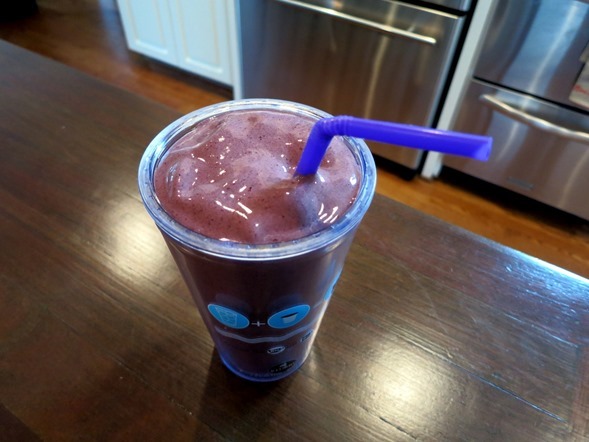 The smoothie tasted delicious and totally hit the spot, but I found myself craving something hot and cheesy after I was done. I cooked up a bowl of scrambled eggs (2 whole eggs + egg whites) with The Laughing Cow creamy pepper jack cheese and it tasted wonderful.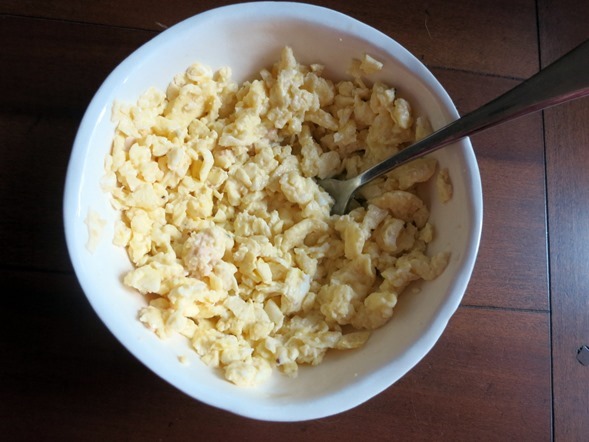 Perfect!
Plans for the rest of the day include work, my 20 week prenatal appointment (!!!), work again and Girls On The Run. And now it's time to head back out!
I hope you have a great day!
Question of the Morning
Current favorite breakfast?
My egg white and oatmeal protein pancake has been popping up around here a lot lately, but I have also been loving omelets on the weekends! Unfortunately I'm too lazy to make them myself most weekday mornings and think prepping some chopped veggies the night before would motivate me to incorporate them into more of my morning meals. I should really get on that…