Saturday
I'm sure you can guess where we spent most of our weekend: Outside! As we were going to bed on Friday night, Ryan checked the weather and we decided that if the forecast rang true, we'd do our best to spend as much time as possible soaking up the sun. We figured Saturday's weather would be ideal for a family day at the zoo and Ryder's first zoo visit!
After breakfast on Saturday morning, we piled into the car and headed off to Asheboro to spend the day at the North Carolina Zoo. It's about an hour and 40 minutes to the zoo from our house and we crossed our fingers that Ryder would take his morning nap in the car and thankfully everything went according to plan and the drive was a smooth one.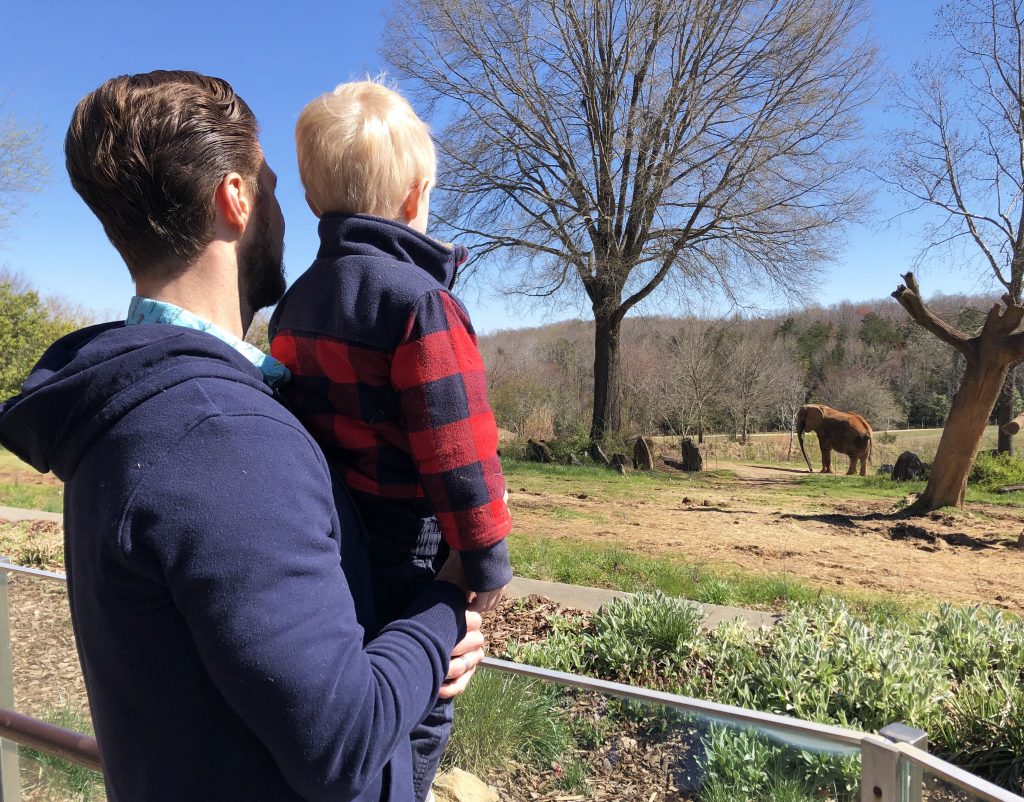 We arrived at the zoo around 11 a.m. and took off exploring! The North Carolina Zoo is huge — by square footage it's actually the largest in the United States — and we had no trouble spending the entire day looking at the animals, playing on the various playgrounds and snacking on soft pretzels and popcorn.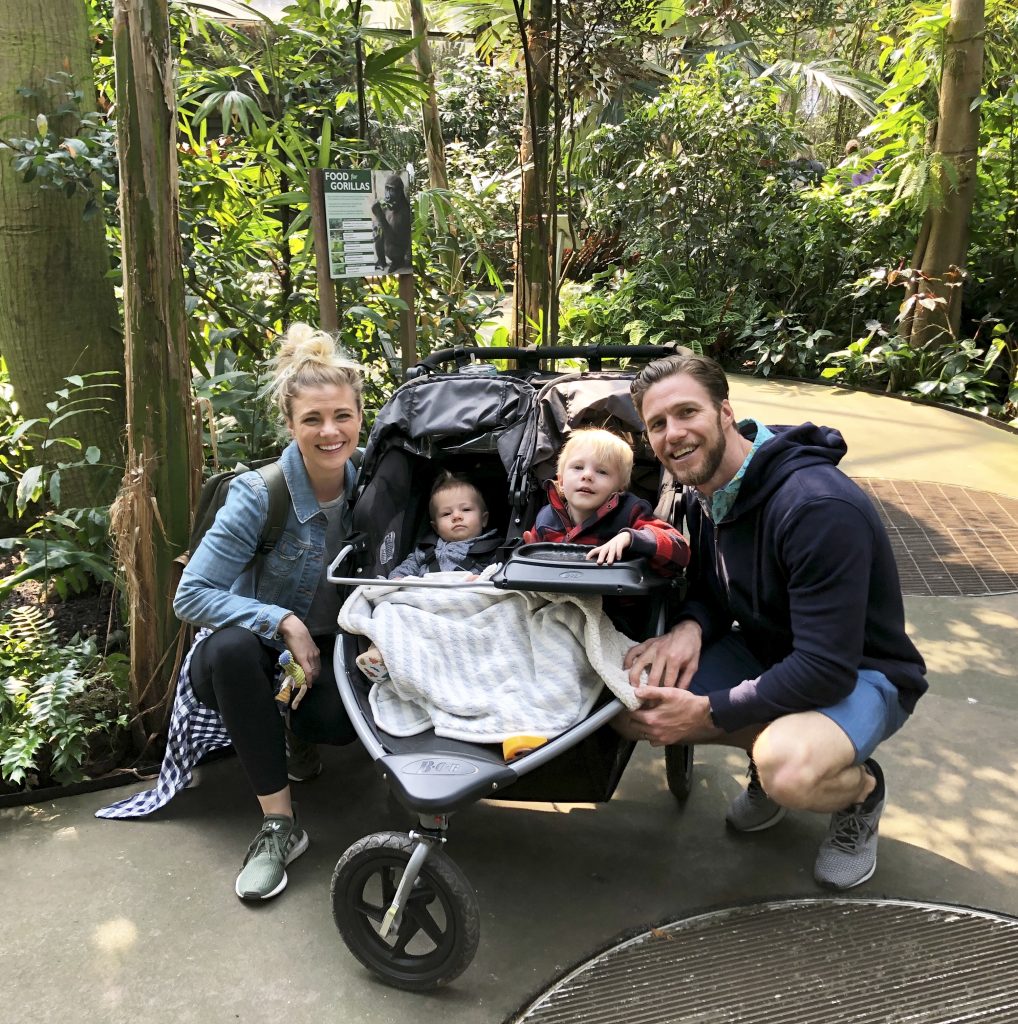 The boys seemed to have a blast and Chase was way more into the KidZone play areas than he's been in past visits which worked well for nursing breaks for Ryder.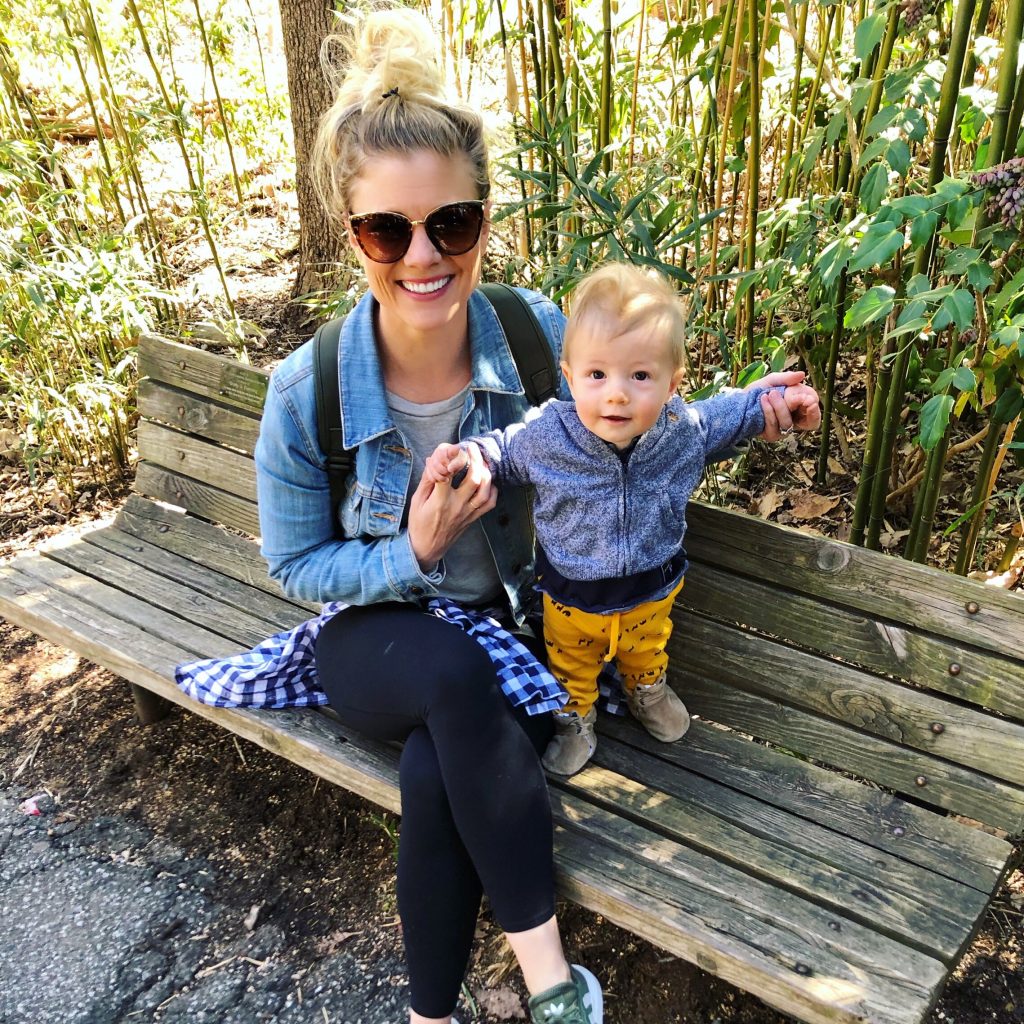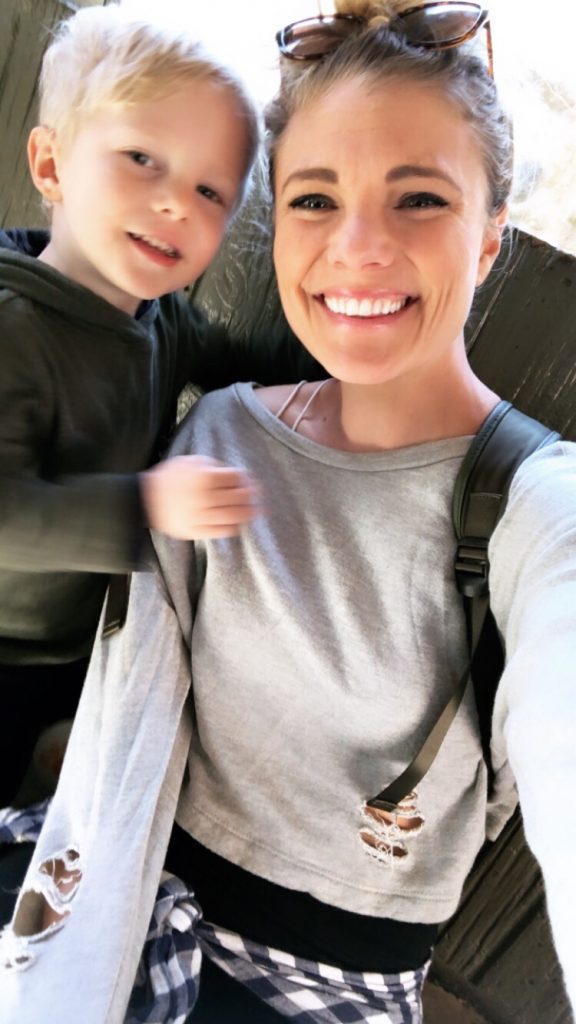 We didn't make it home until the early evening and both boys slept for a solid hour of the drive back. While that sounds ideal and dreamy, unfortunately Ryan and I decided to overrule our initial plan to stop for subs and ice cream 10 minutes after we left the zoo when Chase and Ryder fell asleep even though our food stop was supposed to double as a potty stop. Chase woke up from his car nap saying, "Mom! My pants are all wet!" Ah! When I tried to explain that I think he may have had an accident while he slept, he seemed very confused by the idea that it was possible for him to pee without knowing it. Let's just say part of our Saturday night fun included taking apart his car seat and cleaning that bad boy. To be honest, it was probably overdue for a cleaning anyway (the amount of food that came out of that thing could've fed a small army) so at least there's that.
Aside from car seat cleaning, our Saturday night included grilling burgers and brats outside, playing frisbee with Sadie and ending the evening with ice cream and a family movie night.
Since we were all about changing into our pajamas immediately after the boys' baths, we decided to grill out on Saturday night and round out the evening with some ice cream and a family movie night! We watched The Incredibles 2 again and I'm not sure if it's the phase of life we're in or what but Ryan and I always laugh really hard at every part of the moving involving the baby Jack Jack. So funny!
Sunday
Sunday was another absolutely gorgeous spring day! We scrapped our initial plans to head to a trampoline park in favor of spending all morning outside. We packed up some snacks and leashed Sadie up before loading the boys in the double stroller and walking to a local park.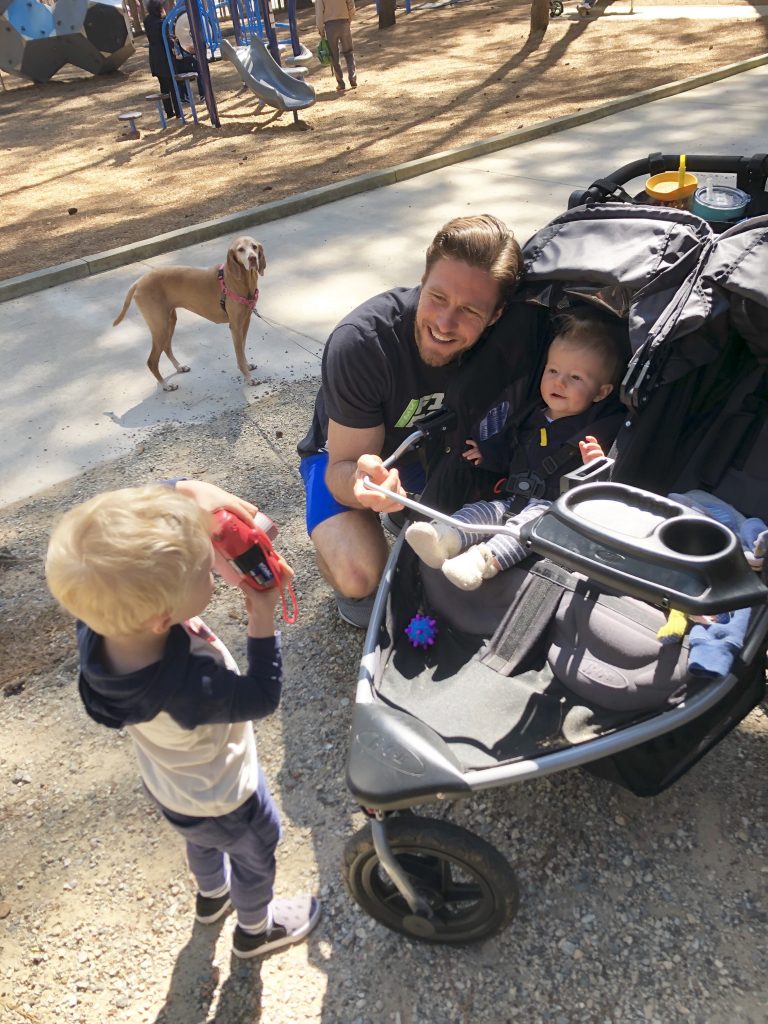 (Of course Chase had to capture the fun on his favorite Instax camera! Thank you again, Kim!!!) 
Chase and I did about 10,000 round of "race slides" on the side-by-side slides and Ryder was all about the baby swing! We spent a solid hour at the park before walking two miles back home and putting both boys down for their naps.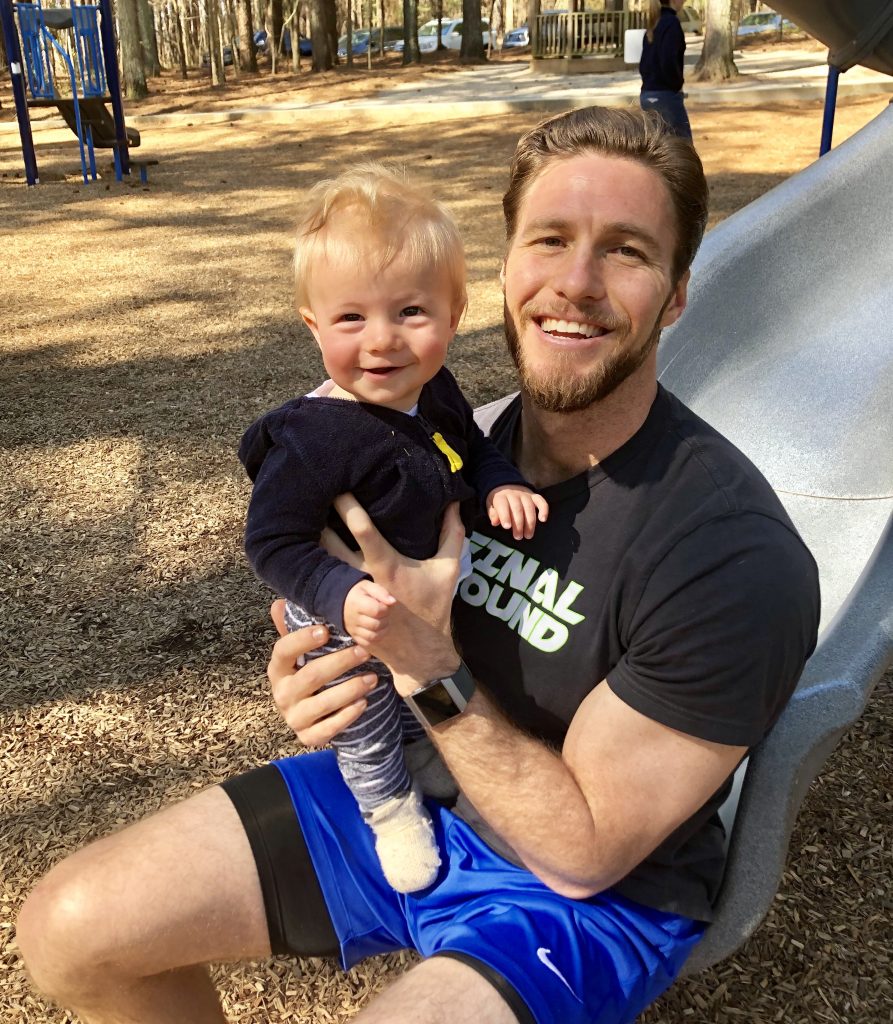 (The above pic is one of my new favorites of those two!)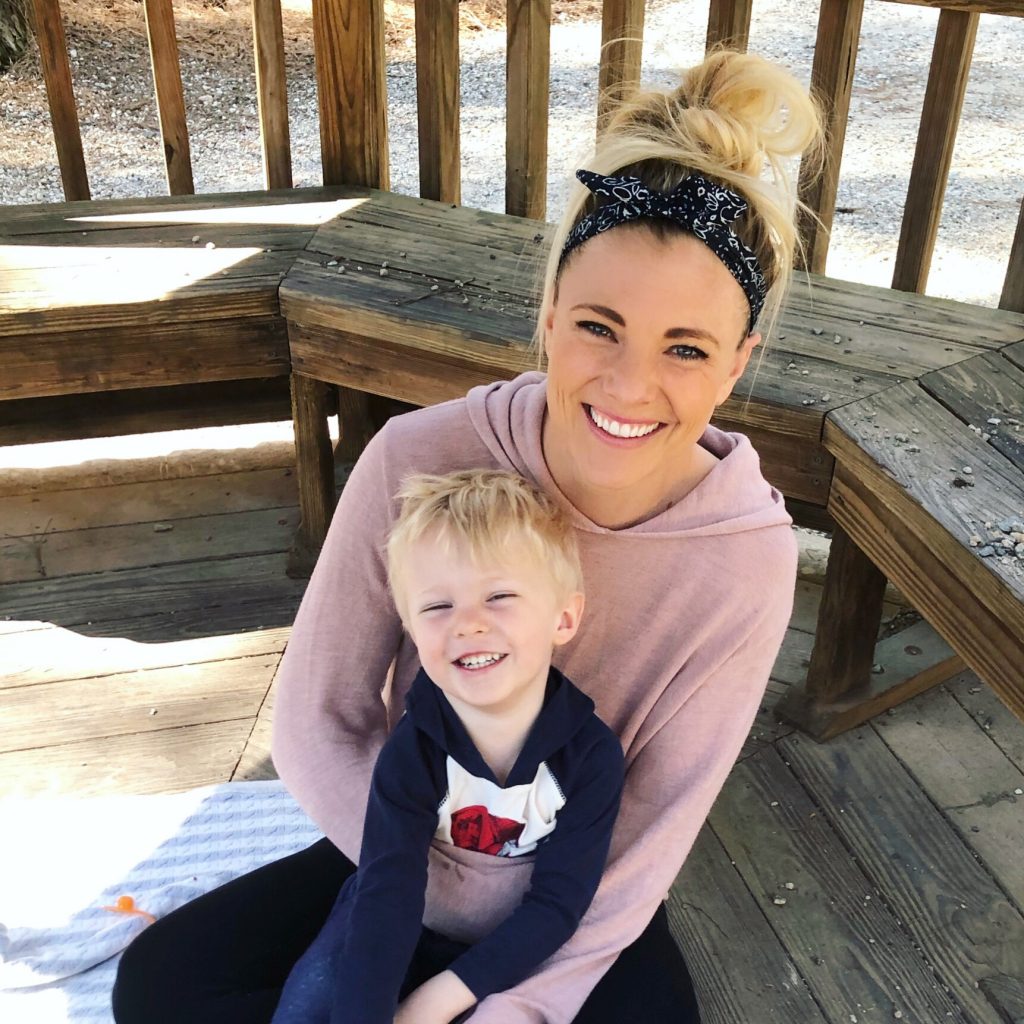 I spent nap time working while Ryan headed out to get the boat ready for boating season again! We're still weeks away from being able to swim in the lake but I'm hoping that the warmer temps will let us begin to get out on the water until the lake warms up enough for swimming.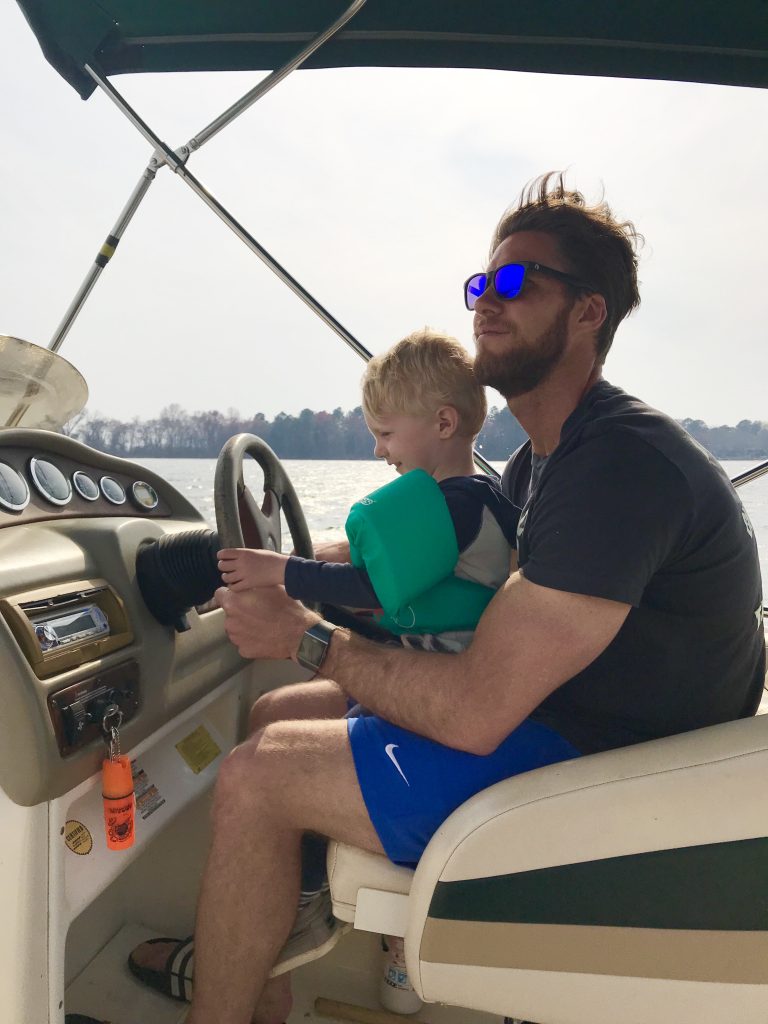 The boys slept for around 2 hours and then we all headed out on the boat for about 45 minutes until it was time to come home for bath time and dinner.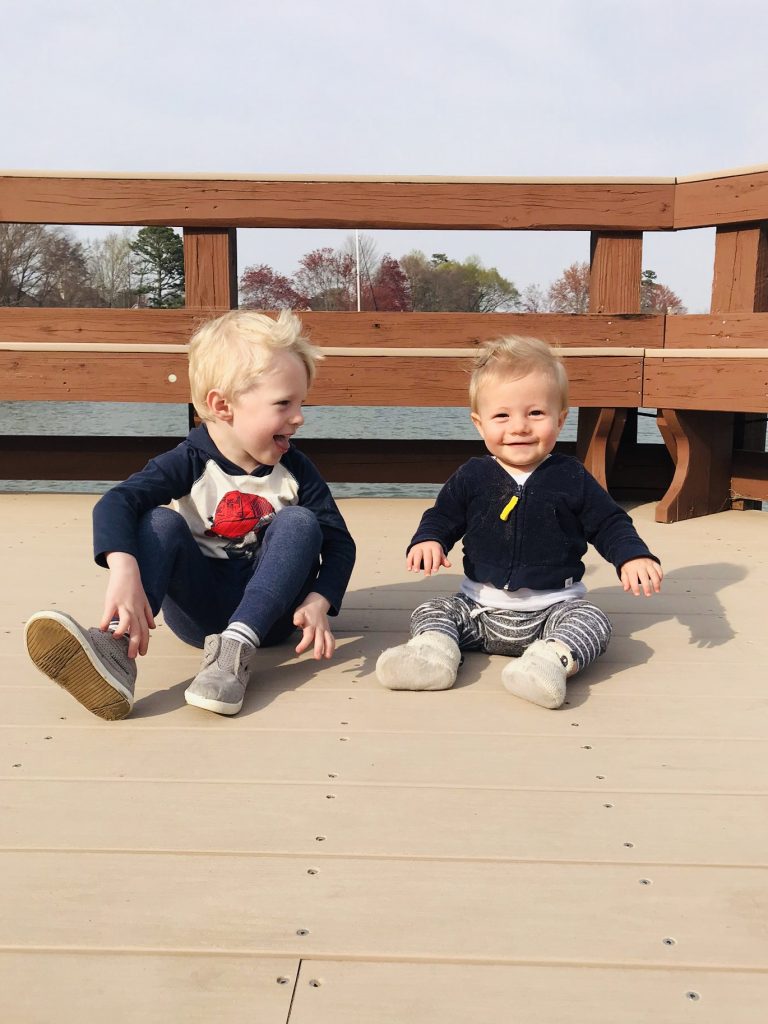 We also wanted to catch the UCF vs. Duke game and it was such a heartbreaker for our Knights. What a close game! Phew!

And now I'm off to get this Tuesday rolling. This week should be a good one but we're really looking forward to the end of the week because my parents are coming to visit this weekend. Woohoo! I hope you all have a wonderful day and thanks for stopping by PBF! I always love having you here!

Ever since we moved to North Carolina from Florida, Ryan and I have commented on just how much we love the weather in the Charlotte area because we get to experience all four seasons in a relatively mild way. Sure we have some really cold days and some sweltering hot ones, but the spring and the fall in North Carolina cannot be beat! It's the weather "sweet spot" and this past weekend we experienced the onset of spring in all its glory. Sunny skies and temperatures in the mid-60s and low 70s. Heaven!!