Oh Florida humidity, you are so fabulous. This morning my run with Sadie was hot and humid.
Whenever I set out for a run in the summer in Florida, I know to expect to feel more sluggish than usual and today was no different. Despite the thick, moist air, Sadie and I had a good time. I was equipped with a rockin' playlist and just zoned out for most of the run.
We ended up knocking out five miles and it felt good to shake out my legs before work.
Breakfast
Breakfast this morning centered around almond butter.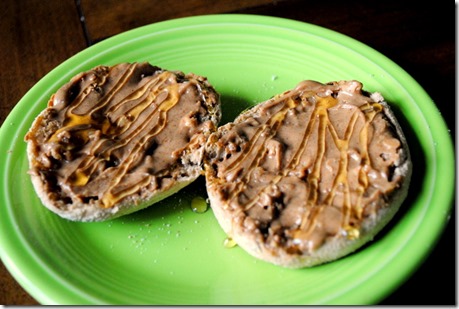 I topped a toasted whole wheat English muffin with almond butter and a drizzle of honey.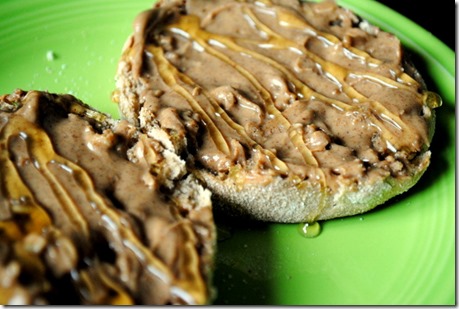 Plus a banana on the side!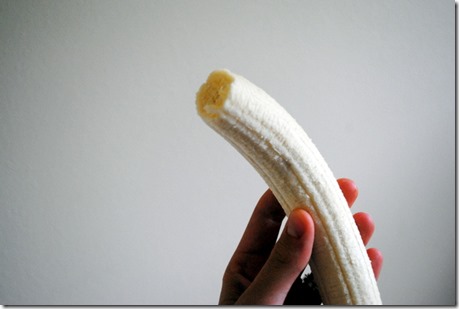 Stand Up Desk
Last night, Ryan and I had plans on the side of town by Ryan's work, so I met up with him at his office before he was done for the day. I've been inside of Ryan's work building a few times before, but he recently changed offices and I had never seen his brand new desk!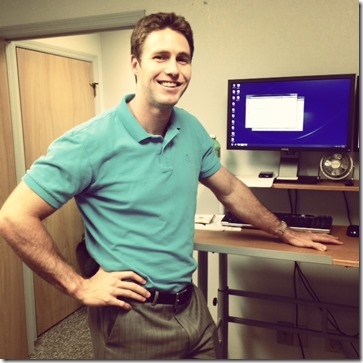 Ryan now has a stand up desk at work! Pretty cool, huh? He also has an extra tall chair to use when he wants to sit, but he seems to really enjoy standing up.
After reading the book Drop Dead Healthy, I told Ryan all about the author's stance on prolonged sitting. (You can read my full review of the book here if you are interested.) In the book, A.J. Jacobs writes, "We weren't built to sit. According to Harvard professor John Ratey, our Paleolithic forefathers walked eight to 10 miles a day. Our grandparents expended an average of 800 calories a day more than we do. Even regular gym-going cannot fully undo the harm of sitting."
At my former job, I sat at a computer for the entire day. I would try to get up once an hour to get something to drink, eat a snack or go to the bathroom, but there were definitely times that I sat for hours without stretching my legs. I hated that feeling and it definitely made me look forward to our evening walks with Sadie when I got home. I wanted to move!
Question of the Morning
Does your job require you to sit for a long period of time? Do you do anything to break up the sitting?
If you could work from a stand up desk, would you want to?