Good morning!
I hope all of you had a great Halloween! I'm willing to wager that your Halloween was better than Sadie's Halloween.
She spent the holiday stressed out by all of the kids in costumes and the never-ending ring of the doorbell.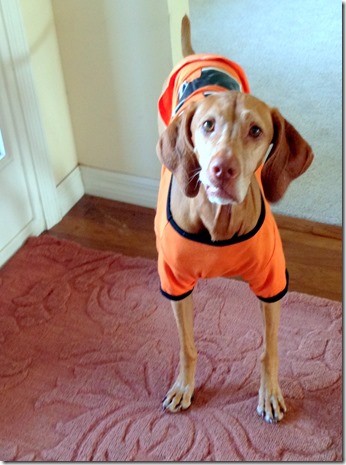 Once the trick-or-treaters seemed to be done for the night, Sadie calmed down and tried to coerce my sister into playing with her by crawling on top of her laptop as she was trying to work.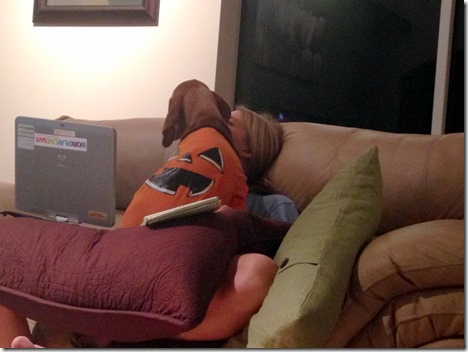 (Clearly vizslas are nicknamed velcro dogs for a reason.)
Leslie spent the night with us because she has a work event to attend close by today and Sadie was all too happy to have another cuddle buddy in the house.
We passed out candy together and saw some really cute costumes and some pretty freaky ones, too. One teenage girl came dressed as a witch and carried a live snake with her. Hardcore.
As the trick-or-treaters came by, Leslie, Ryan and I started talking about our past Halloween costumes. I surprisingly could not remember that many of mine! I know I've been the Energizer Bunny (still my all-time favorite costume!), Dorothy, Cinderella, a '50s girl, a firewoman, a bunny and a pirate, but that's all I can recall! 
Workout
This morning we were off to the gym early again. I did 20 minutes on the elliptical before breaking out the Nike Training Club app and completing a Get Focused advanced arm definer workout. It was another winner!
Breakfast
Once we made it home from the gym, we said goodbye to my sister before it was time to walk Sadie and eat breakfast.
Today's morning meal featured a bowl of overnight oats that I prepped last night.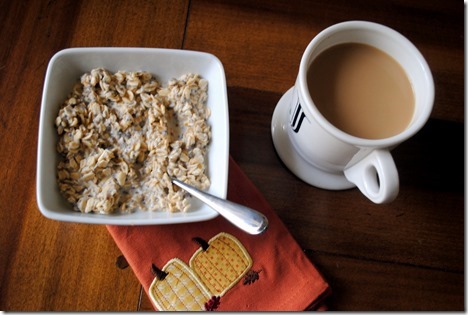 Served with a hot mug of coffee!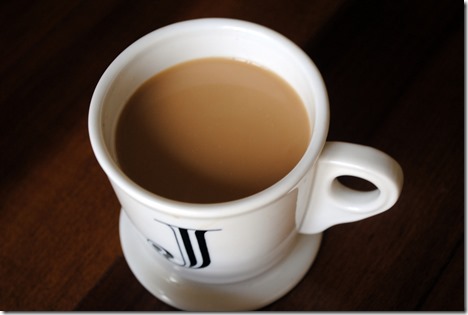 And now I'm off to blow dry my hair before heading into work.
Happy Friday!
Question of the Morning
What is the best costume you've ever worn on Halloween?
What was the best Halloween costume you saw this year?
I saw a couple dressed up as Miley Cyrus and a wrecking ball and thought that was pretty darn funny!