It's a cold one out there today, huh!? Okay, so my cold is nothing compared to the cold many of you are experiencing, but temperatures in the low 30s feel pretty darn chilly to this Florida girl.
And my Florida dog can't get enough of the sun spots all over our house today.
Sadie loves to camp out right in front a window so the sunshine that streams through warms her up. She's a resourceful little lady.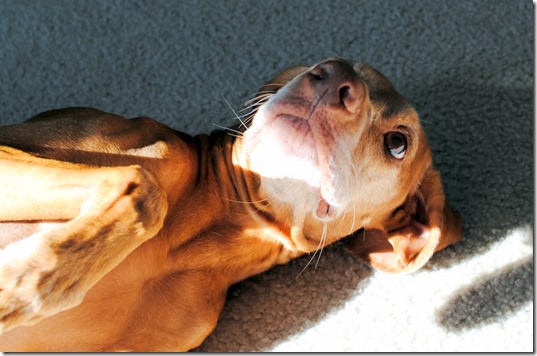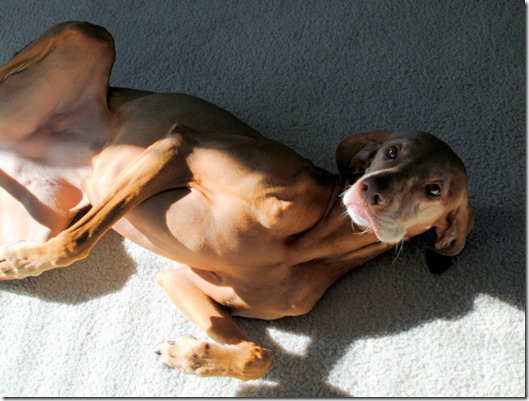 Once I arrived home from work today, Sadie basked in the rays while I assembled a quick lunch to eat before it is time for me to make the two-hour drive to Jacksonville. (I'm spending the night at my parents' place since my flight leaves out of the Jacksonville airport early tomorrow morning.)
Lunch
Lunch came together easily thanks to leftovers from last night's BCS National Championship party.
I made myself a burger topped with guacamole and ketchup and served it with a clementine and Pirate's Booty.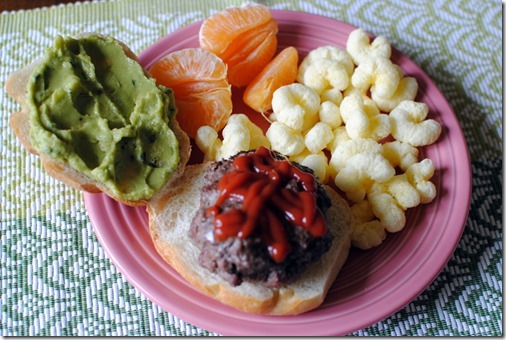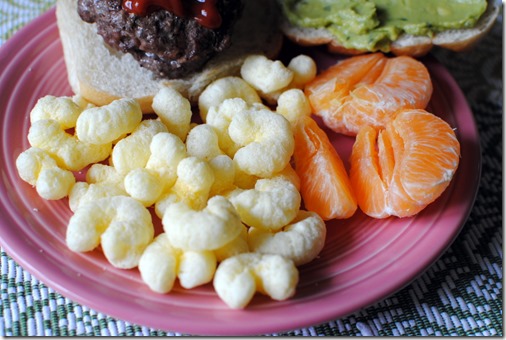 It filled me right up and should tide me over on the drive to Jacksonville.
Enjoy the rest of your Tuesday!
P.S. Blog reader Leigh emailed me to tell me that my favorite Old Navy Active pullover is on sale so I could share the information with you guys, but unfortunately it's already sold out. I figured some of you might still be interested in the 40 percent off all Old Navy Active apparel sale anyway, so I just wanted to pass it along. Thanks, Leigh! Two items that caught my eye: 1/4 zip jacket (I like the heather gray but the black and light gray are only $15) and the compression leggings (I have them in black and love them)