As the afternoon turned into evening yesterday, my throat began feeling progressively worse.
When I woke up this morning, it was very sore.
I'm not nauseous or puking, but my throat hurts and my body feels tired. With the weather changing from warm to cold every other day, people are coming down with colds left and right.
I'm hoping that by taking the day off work, relaxing and taking care of myself, I'll feel better soon. Cross your fingers!
Though I wasn't that hungry this morning (<—what!?), I headed into the kitchen to fix myself a light breakfast anyway since I know food = good.
I know many doctors recommend the "BRAT diet" (bananas, rice, applesauce and toast) for sickies, and decided to adhere to the plan and make myself some "T" in the form of a toasted sweet wheat Alternative Bagel.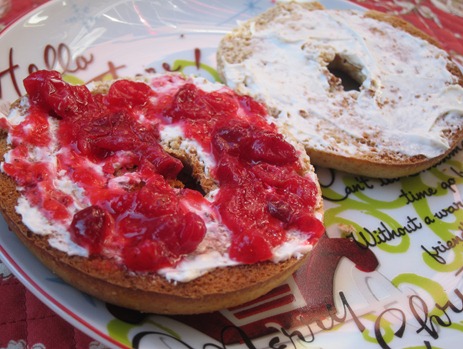 I spread cream cheese on both bagel halves and topped one with homemade cranberry sauce.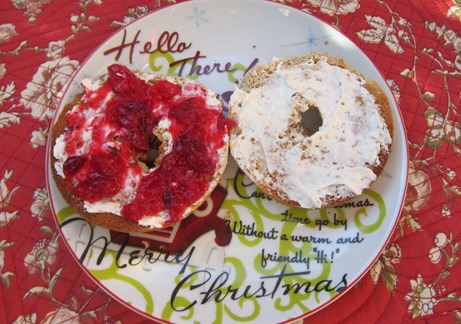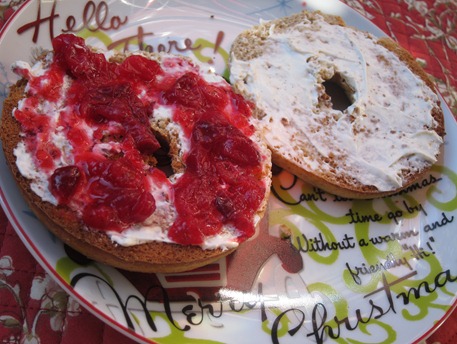 I ate the whole thing like a champ.
Now it's time for a little of this…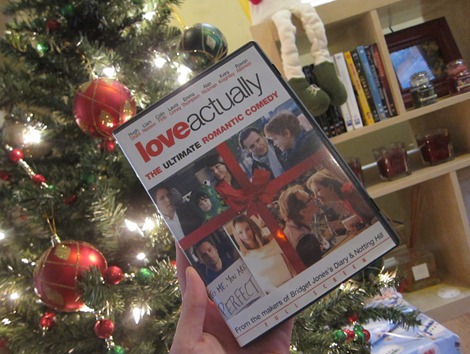 With this little one…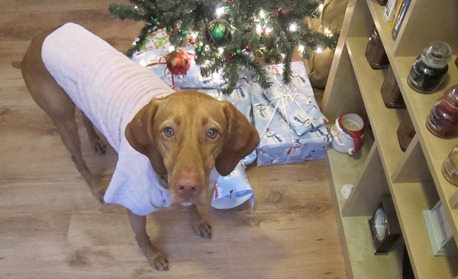 And now I pose this question for you, to give me inspiration for my next movie selection…
What is your favorite movie to watch when you are feeling under the weather?