Hey friends! I apologize for the unintended silence on the blog this week. I didn't have a chance to blog on Wednesday due to traveling (I typically write my blog posts the day before they're published on the blog) and then I was having some issues behind the scenes with web stuff yesterday but think it is all resolved now. It was frustratinggg but over the years, I've learned to roll with it. That's life as a blogger! I'm back now and looking forward to a regular week of daily blogging next week.
Anyway, how are you guys? I must be honest when I say I'm checking in this morning after feeling a little defeated all week. Truthfully, I've been feeling intense waves of sadness ever since I lost someone important to me a couple of weeks ago and, most recently, I think everyone can agree that this election has been a tumultuous one to say the least.
I've always kept politics off the blog and I plan to continue to do so (I know you guys aren't looking to me for political posts!) but I will say that I hope Americans can remain hopeful. (I loved it when President Obama said, "We have to remember that we're actually all on one team…We're not Democrats first, we're not Republicans first, we are Americans first. We're patriots first. We all want what's best for this country.") I hope we can concentrate on positive change, get involved and raise children who embrace differences, respect others, stand up for what is right and value compassion and kindness. I hope we can do this, first and foremost, by example.
Since I know you're probably stopping by the blog this morning looking for my usual Things I'm Loving Friday blog post, I want to be sure to share that with you guys as well! It's always to helpful for me to think about the small things around me that provide a source of joy in my everyday life and I hope this post encourages you to do the same every week. Please feel free to tell me about one thing that made you smile this week in the comments section of this post!
P.S. I am sending my copy of Mindy Kaling's latest book to Christina who was the first person to request it in the comments section of last Friday's post. Sending love and hugs to everyone who commented that they are going through some tough times right now.  
Things I'm Loving Friday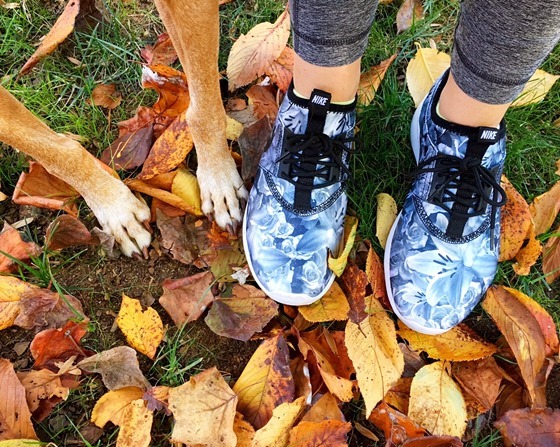 After a seemingly endless summer, it finally feels like fall in Charlotte and I am loving it! The leaves are changing and falling, temperatures warrant a lightweight jacket and mornings are crisp and chilly. Fall has always been my favorite season and even though it took a while for it to officially feel like fall this year, it finally does and I'm embracing lots of scarves, sweaters and evening cups of hot cocoa!
Teaching Chase New Things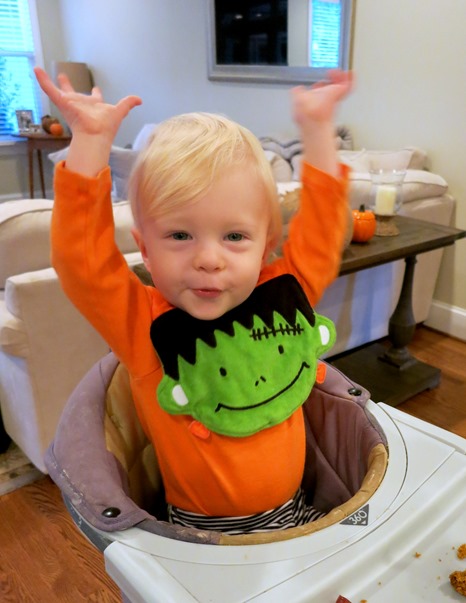 Gosh, I feel like I owe you guys one giant motherhood/Chase update because I have so many things to share (I stopped breastfeeding two weeks ago!) and an update is definitely on my to-do list for the blog… Hopefully soon! Anyway, I am really enjoying this phase of life with Chase because he is such a little sponge and seems to learn and absorb so much every day. I love teaching him new things and it still shocks me to see how fast he picks up on new tricks and skills. Clearly I only babysat for older kids when I was growing up because my lack of experience and knowledge regarding babies and toddlers is glaringly obvious when my mind is blown by the simplest things (like Chase touching his nose when I ask him where his nose is, buzzing when I ask what noise a bee makes, etc.). Experiencing the world though Chase is incredible and the time I spend with him every day is just the best.
November is here and since all retail stores seem to bypass Thanksgiving that means Christmas decorations are already popping up everywhere. When I was in Jacksonville last week, I couldn't resist picking up a few of the fresh fir-scented $3 candles from the Dollar Spot at Target for me, my mom and my sister. Even though my carryon bag was exploding, I figured I had room for one tiny candle! Now that I'm back in North Carolina and don't have the restrictions of a carryon bag to consider, I fear for my wallet the next time I find myself at Target or HomeGoods. I think the fact that I'm not planning to decorate for Christmas until after Thanksgiving will help me pace myself when it comes to filling my cart with everything red and green.
Slow Cooker Chicken Thighs with Carrots and Sweet Potatoes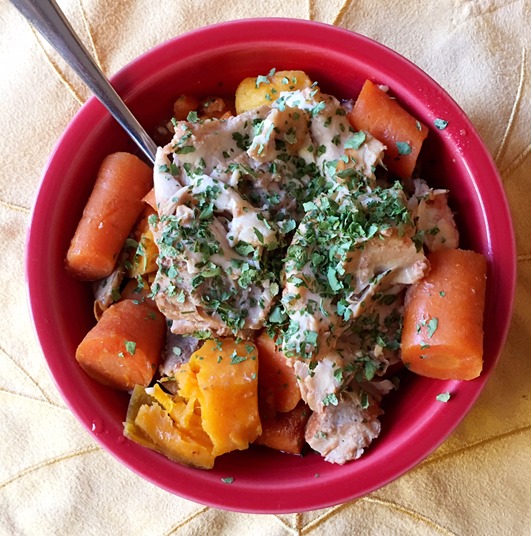 This recipe is so darn delicious! I first made this recipe when three of my blogging friends and I were testing recipes for our Dinner Made Easy ebook. It is one of Lindsay's simple recipes and Ryan and I loved it so much that I've made it at least four or five times in the past two months. It's also a hit with Chase so that makes it a clear winner for the Fagan family! (Also, big congrats to Lindsay on the birth of her baby girl!!!)
In case you missed my post all about our meal planning ebook, you may find it here: Dinner Made Easy: One Month of Healthy Recipes, Shopping Lists, Meal Prep Tips and More
Weekend Circuit Workout (Looking for a workout to try this weekend? I've got you covered with this total body workout!)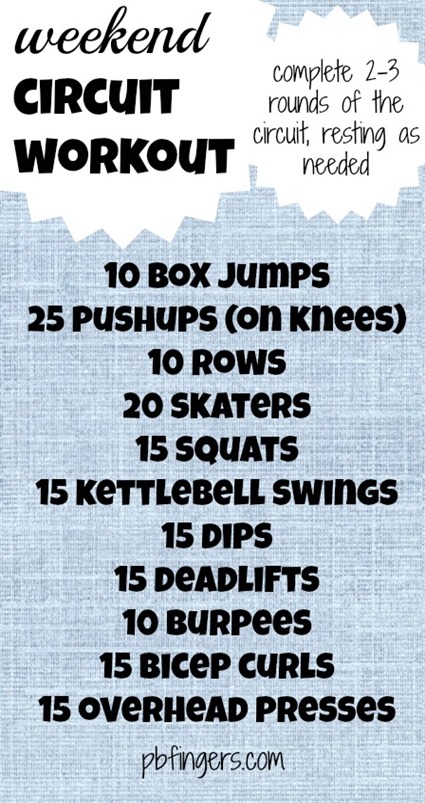 Peanut Butter Baked Steel Cut Oatmeal (I made this recipe again on Wednesday and almost forgot how easy it is to whip up! It also tastes wonderful with almond butter!)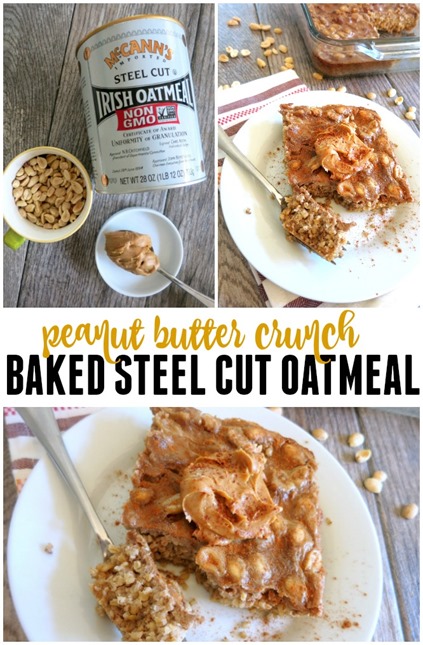 Question of the Day
What is one thing you are loving right now?