I am checking in after spending less than 48 hours in Raleigh visiting my aunt and uncle. Chase hasn't seen them since his first birthday party but something about his Great Aunt Laurie and Uncle Drew set him at ease immediately and he had the best time playing with them! (I think the fact that they raised two energetic boys themselves may have helped!)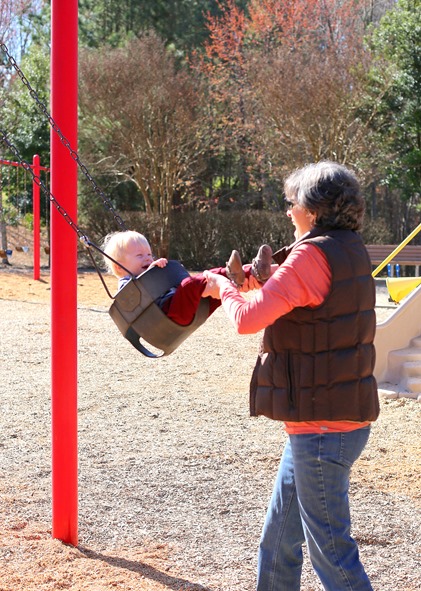 Our visit came at the perfect time for me since I was in need of a little distraction this week. I know grief comes in waves and this week I've found myself riding a few of them.
Chase and I had a good time during our short visit (some highlights are listed below) and the family fun will continue this weekend because my mom and dad will be in town. (My mom actually met up with us to visit her sister in Raleigh and my dad is flying in town this afternoon.) Woohoo!
I hope you all have a great weekend and enjoy this week's Things I'm Loving Friday post.
Things I'm Loving Friday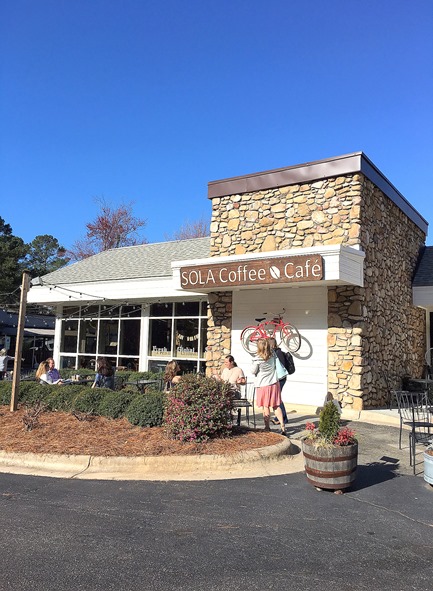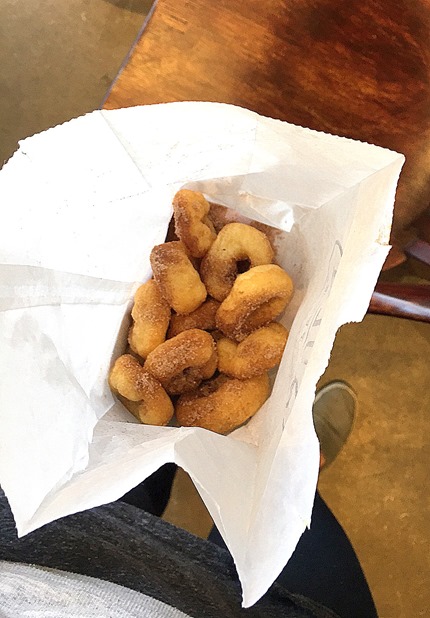 On Thursday morning, our first stop of the day took us to Sola, the cutest café and coffee shop located on Lead Mine Road in Raleigh. My Aunt Laurie knows how much I adore local coffee shops and this one is an absolute gem. The interior is light and bright and makes you feel immediately at home. Most importantly, the coffee and food is fantastic! I had a latte and a small omelet and shared a dozen of their perfectly sweet and pillowy hot mini doughnuts with my mom and aunt and absolutely loved everything.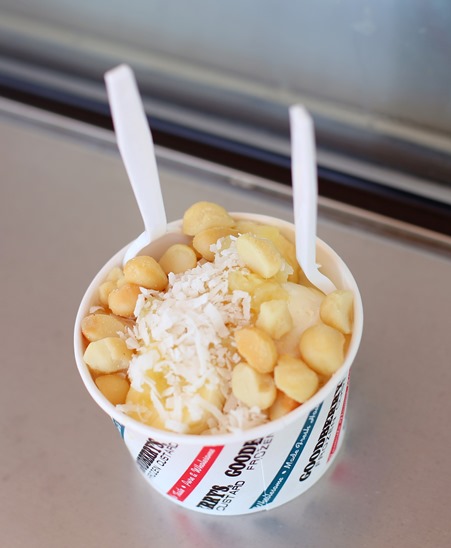 Even though we had yet to sit down for lunch, we couldn't resist popping into Goodberry's in Raleigh for a sweet treat pick-me-up after we played for a while at a local park on Thursday morning. My mom and I shared a Hawaiian frozen custard and it totally hit the spot! Bananas, coconut and macadamia nuts and the creamiest vanilla custard. Yum!
Chase's First Piano Experience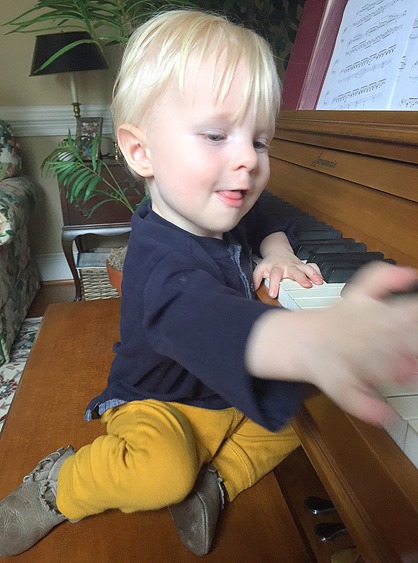 Chase had his first piano experience on my grandma Mimi's old piano at my Aunt Laurie's house and it was so fun to watch. He was so into it and loved playing the really low and really high notes. We had to peel him away from the piano on numerous occasions because he just wanted to play and play! I still remember trying my best to play a few songs on the very same piano when it was set up in my grandparents' living room in Gettysburg when I was a little girl.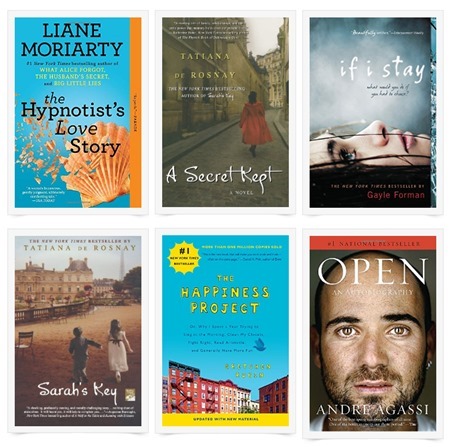 I've had a few of you ask me to put all of my past and current book recommendations in one place and, as I briefly mentioned on Wednesday's blog post, I'm happy to report that I finally did! You may now visit the new and improved PBF Books Page located under the Favs tab to find a continually-updated list of books I really enjoyed reading. I will update the page regularly to include new finds I'd recommend to anyone looking for a great read!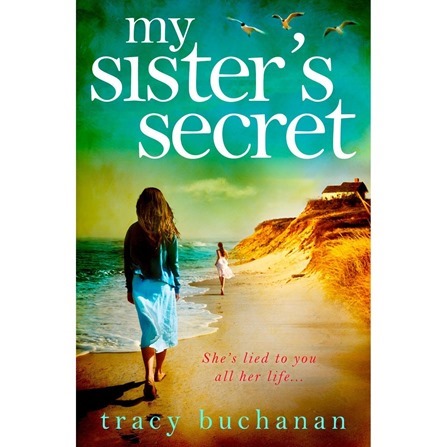 The book on my nightstand this week was My Sister's Secret which I read thanks to one of your recommendations! The book follows the lives of three sisters and one sister's daughter's quest to learn as much as possible about her mother and father who passed away when she was young. The storyline held my interest (even if it was rather unbelievable) and the author did a good job of unveiling pieces of the mystery surrounding the death of one sister slowly without frustrating me while still keeping my interest piqued. And as someone who loves scuba diving, I especially enjoyed the main characters' shared love for diving.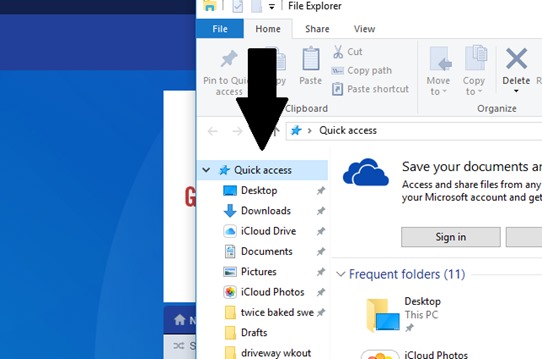 This one is a weird one, but if you work in a profession that requires you to quickly access documents, photos or spreadsheets you've recently uploaded, created or edited, I have a shortcut we must talk about: Quick Access.
I randomly stumbled upon this feature when I was creating a photo collage for the blog and fell head over heels in love with it. Rather than sifting through various folders for documents and photos I need when I'm working, I first check the Quick Access short cut and nine times out of ten the image or document I need is RIGHT there because I've recently edited the photo or updated the document. Hallelujah!
P.S. I'm keenly aware that the vast majority of you may already know about this shortcut and think I'm living under a rock, but for those of you who had no idea this little gem existed, I am sharing this here for YOU. Let's bond in our lack of knowledge surrounding anything technological, shall we?
Abstainers vs. Moderators (A peek into how understanding whether you're an abstainer or a moderator might be able to help you live a healthier life.)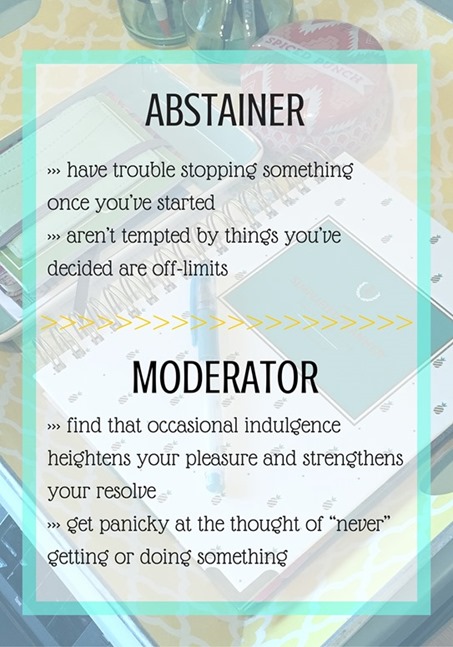 One Week Meal Plan: How To Prep 5 Healthy Dinners (A breakdown of how I prep and plan five healthy weeknight dinners for our family.)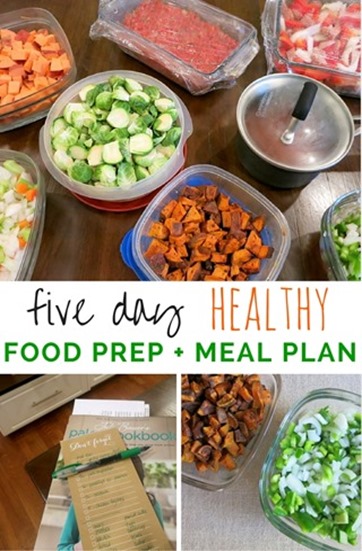 Question of the Day
What is one thing that is making you smile right now?
Good morning to yooou! I hope you guys are having a great Friday so far!