Aaand just like that, Friday is upon us again! Woop! I hope your day is off to a great start already!
Things are a little shaky over here thanks to a feverish toddler. Chase was 100 percent fine yesterday morning and then, seemingly out of nowhere, he took a turn for the worse and had an awful fever. He was up in the middle of the night sweating profusely and so Ryan and I did our best to comfort him, keep him hydrated and show him some love with lots of cuddles and middle-of-the-night readings of his favorite Dr. Seuss books.
Chase was also up super early this morning and when I went into his room to ask how he was feeling, he happily replied, "I feel healfy" – aka "healthy" – which was adorable and hopefully true! He still has a fever of 102 but he's back to chattering away and seems energetic so I'm hoping that's a good sign! I'm trying to get him to take it easy this morning, so we're currently curled up on the couch and he's in heaven watching How to Train Your Dragon. We don't do a ton of screen time in our house (mainly because I've noticed it makes Chase way crankier and exacerbates meltdowns/tantrums) but he sure does love TV when he gets it so I think he may enjoy today's "sick day" quite a bit.
As for our Friday/weekend plans… most of them hinge on Chase feeling better. I have a prenatal appointment in the late afternoon today and we're planning to hang out at home with Chase and Sadie tonight. I'm also dreaming about spaghetti at the moment, so if our Friday night includes spaghetti and garlic bread, I'll be a happy camper.
On Saturday we're having our friend Ben over for a birthday dinner and I have a baby sprinkle to attend for a friend, but other than that, our schedule is wide open. I'm really hoping all the rain we've experienced in Charlotte over the past two weeks will stay away this weekend so we can get out on the lake and enjoy some beautiful sunshine. Fingers crossed!
Now let's move right along into your usual Things I'm Loving Friday post and chat a little bit about the things that are making us smile this week, shall we?
Things I'm Loving Friday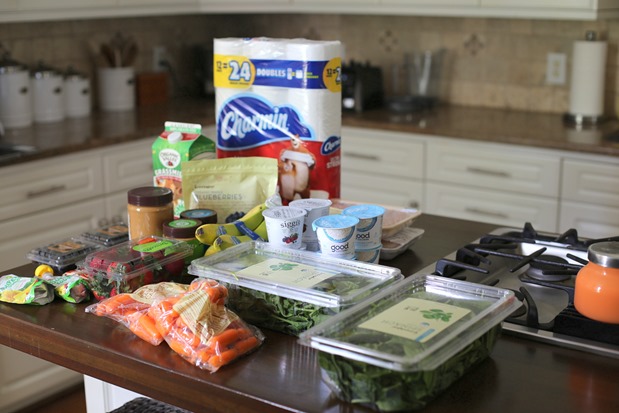 Oh happy daaaaay! HOW have I never used Instacart before!? I had a deadline I needed to hit for a company that required me to photograph a recipe yesterday afternoon and when Chase ended up sick with a fever, I knew there was no way we were going to leave the house. I quickly researched grocery delivery services and Instacart immediately popped up. Within two hours, I had several bags of groceries delivered to my front door. AMAZING!!! This was my first Instacart experience and while I am one of the odd balls out there who actually enjoys grocery shopping, I think having this service as an option in my back pocket will be so helpful, especially when baby number two arrives! If you want to give it a try, this referral link will give you $10 off your first order. Woop!
Looking Through Chase's Baby Book with Chase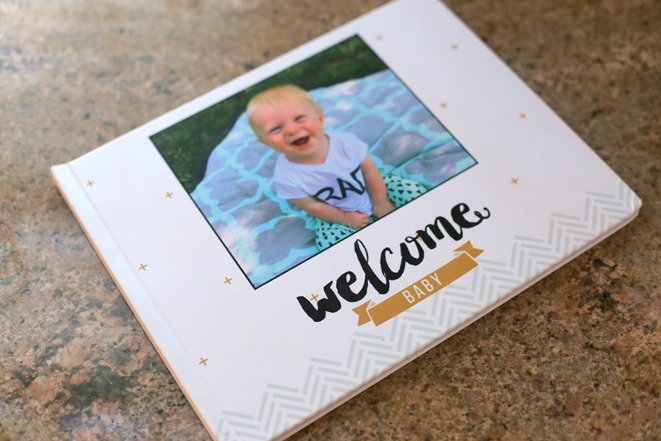 With so much baby talk happening around here lately, I'm trying to be sensitive to Chase's feelings and make him feel special and cared for as well. Honestly, I think I'm more worried about this than I need to be because half the time the baby comes up, it's because Chase is mentioning my belly or saying something about the baby but I thought he might enjoy paging through his baby book the other day to see what he looked like when he was a baby. He was SO into it!!!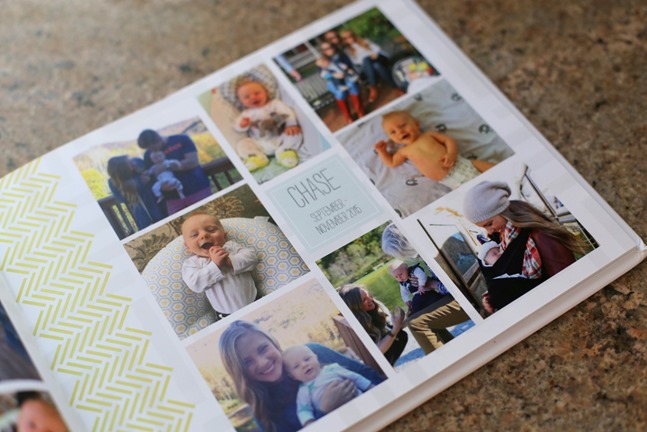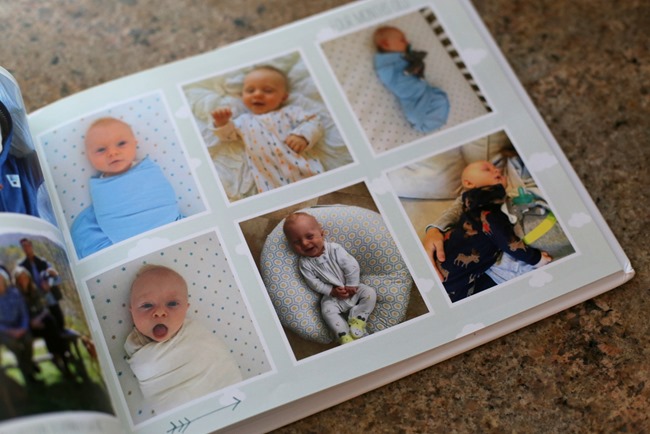 Chase loved looking at all of the pictures of himself throughout the first year of his life and had so much fun pointing out pictures of Sadie and his family and friends. I remember that book took me SO long to make but seeing his excitement over it years later makes me want to get back into the habit of creating family photo albums because it really was so fun to look back and remember the first year of Chase's life. (FYI, I made his baby book through MixBook which I hiiiiighly recommend! Their templates make it easy to put together and aren't as cheesy as some other baby book templates I've seen out there.)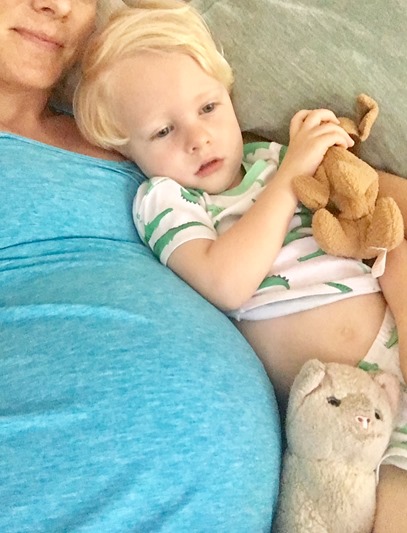 Though seeing Chase sick absolutely breaks my heart, he's always so darn active and go, go, go that I admittedly soaked up all the toddler cuddles I could yesterday. Anytime I'd try to get up off the couch to go to the bathroom or get something done, Chase would look at me and say, "Mom, lay down with me," and since I feel like I've been running around like a crazy person lately, I tried to take this as a sign to rest with my little man (and my belly).
I remember toward the end of my pregnancy with Chase everyone told me to "rest whenever I could" and that seems impossible this time around with a toddler to care for, so spending a few hours on the couch in my pajamas with Chase in the middle of the day felt like my weird, twisted version of heeding this advice.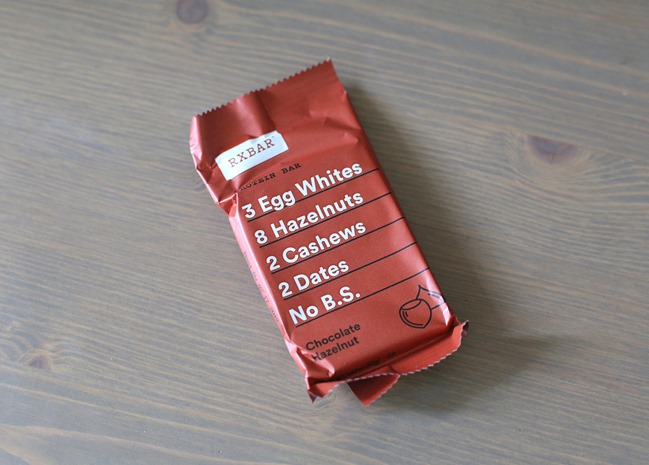 As an RXBAR super fan, I was awfully excited to try some of the brand's new flavors when they sent me a box of their latest bars and nut butters to try last week. I've already made may way through every flavor and think they're all fantastic! It didn't take me long to identify a favorite, however, and the chocolate hazelnut now rivals the chocolate sea salt as my all-time favorite RXBAR flavor. SO tasty! Also, their new vanilla almond butter packets are way too tasty. I had one a day until they were completely gone and now I need more in my life ASAP!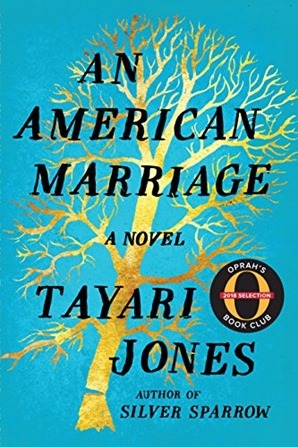 If there is one book I've seen popping up all over the internet as a "must read" recommendation this year, it's An American Marriage. For some reason I kept skipping over it when I was looking for a new book to read but when I finally curled up with this book at the end of a long day, it immediately roped me in and I understood the hype. The author is a very talented writer and believably writes from the perspective of three different characters as we follow the lives of Celestial, Roy and Andre.
An American Marriage begins by giving us a glimpse into the relationship of Celestial and Roy, successful newlyweds living in Atlanta, whose lives are ripped apart when Roy is falsely accused of a crime and sent to prison. The book follows their relationship as they struggle to keep their marriage in tact through Roy's incarceration and Celestial's desire to continue to live her life. Seeking solace and support from her childhood best friend, Andre, Celestial is more conflicted than ever while Roy struggles with his own battles both inside of prison and out once he is released and finds himself longing for the comforts of his old life with Celestial.
Food: Peanut Slaw with Soba Noodles / Sesame Chicken Chopped Salad / One Pan Chicken Taco Skillet
Fitness: Resistance Band Booty Workout / 12-Minute Lower Body Tabata Workout
Weekend Sales: The Nordstrom Half Yearly Sale ends on Sunday! Here are a few standouts to me: Twist Front Tee (a great summertime staple), Ruched Tank Dress (aka the dress everyone was obsessed with last year that's shockingly flattering on all body types – here it is in more colors but not on sale), Cover Up Romper (only $20 and so cute to throw on over a swimsuit!), Knit Maxi Dress (flowy and feminine), Marc Jacobs Mini Nylon Backpack (I have a version of this bag and LOVE it for carting around my stuff and Chase's necessities), Adidas Clima Running Shoe (LOVE the blush pink color!)

Cold Brew Mocha Protein Smoothie (Refreshing, energizing and a creamy protein-packed treat!)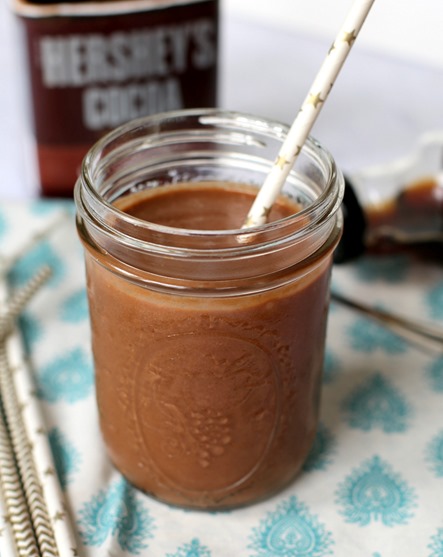 Do Anywhere Workout (To complete this bodyweight-only workout, begin by completing 16 repetitions of each exercise before beginning at the top and completing 14 reps, 12 reps, 10 reps … decreasing the reps by two until you reach your final round of 2 reps per exercise!)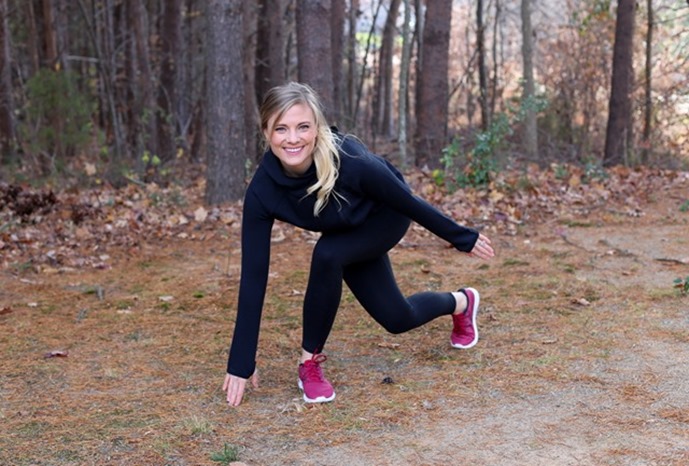 Question of the Day
What is one thing that is making you smile this week?