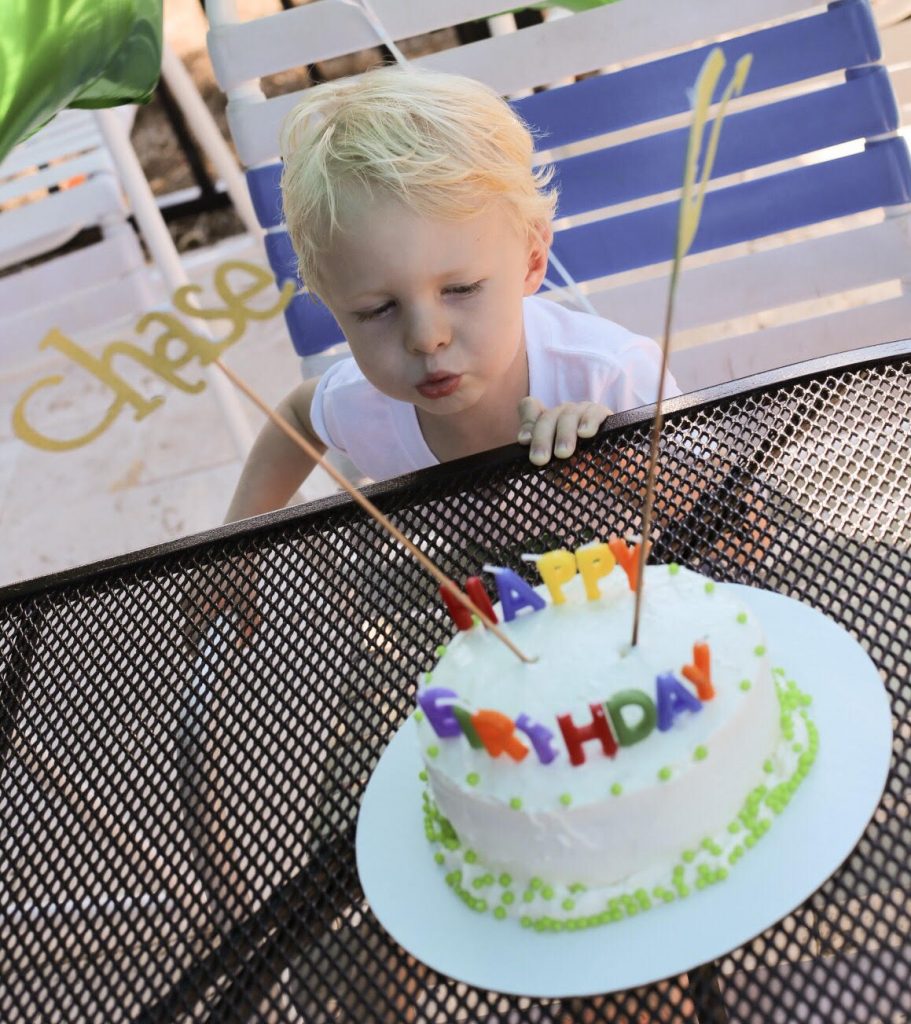 It is absolutely blowing my mind to think that we have an almost THREE year old on our hands. HOW!? Chase officially turns three on Sunday and we will be celebrating with lots of cake, sprinkles, balloons and toddler fun. My parents are also back in town through Monday morning and will be celebrating Chase's birthday with us which will make this weekend all the more special!
We kicked off celebrating our birthday boy early yesterday evening with a pool play date party to celebrate Chase and his BFF Claire's birthdays together (they're four days apart) and it was an absolute blast. (And, go figure, the giant dragon and unicorn pool floats we thought they'd be scared of were the biggest hit with this birthday duo!)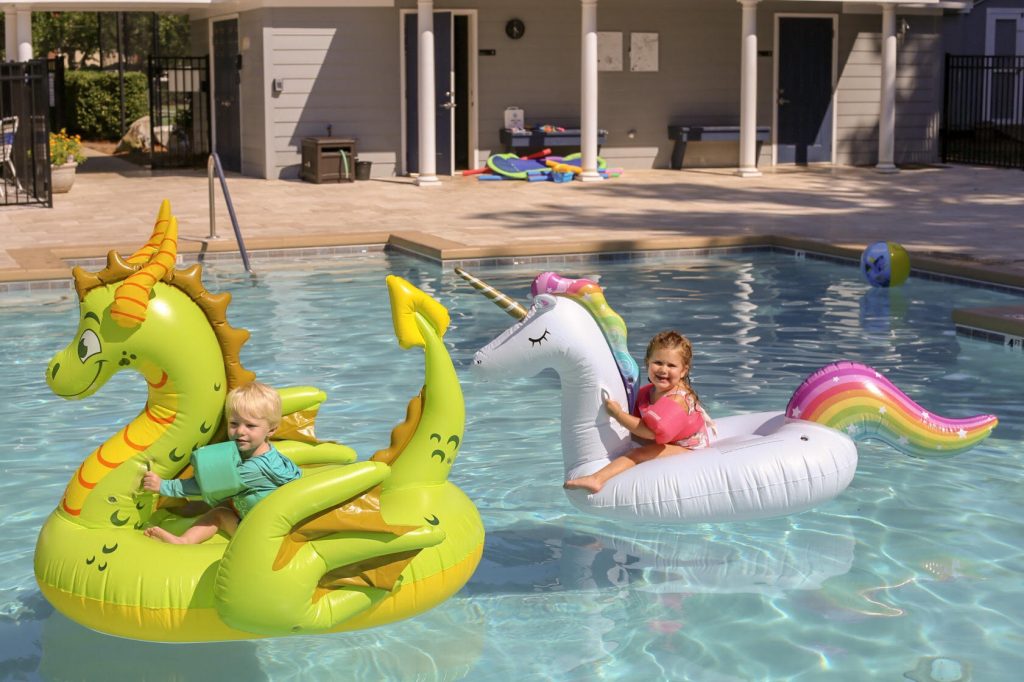 The best part of the party for me was watching Chase have a ball with his friends and I will definitely share more details about everything soon since I want to document it for my own memories as well! (The second best part about the party: It was super low-key and very easy to plan.)
But now let's mooooove on to your usual Things I'm Loving Friday fun! As usual, I'd love for you guys to  chime in and tell me about something that is making you smile this week, too!
Things I'm Loving Friday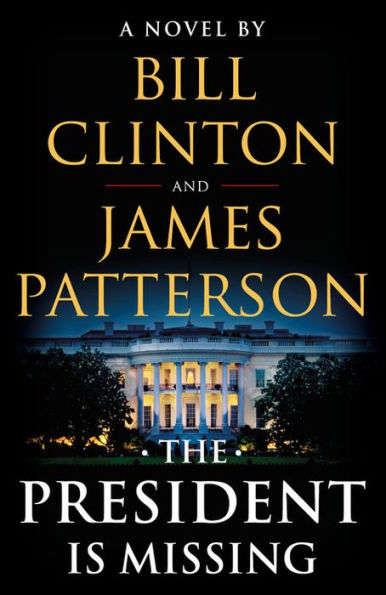 If you enjoy political suspense books, add this one to your summer reading list! I've been reading The President Is Missing for weeks — WEEKS! — because I am just too tired to read more than a few pages at a time these days but I am allllmost done with this book and it's so, so good. We're talking good enough that I am seriously mad at myself each night when I'm too tired to read more than a few pages without my eyes feeling heavy.
The book is captivating from the beginning as a threat on the United States looms over the head of the President. As the story unfolds, a traitor in the cabinet is revealed and the President must do his best to protect his country from the most serious form of cyberterrorism while simultaneously questioning those around him as he tries to figure out who he can trust within the White House.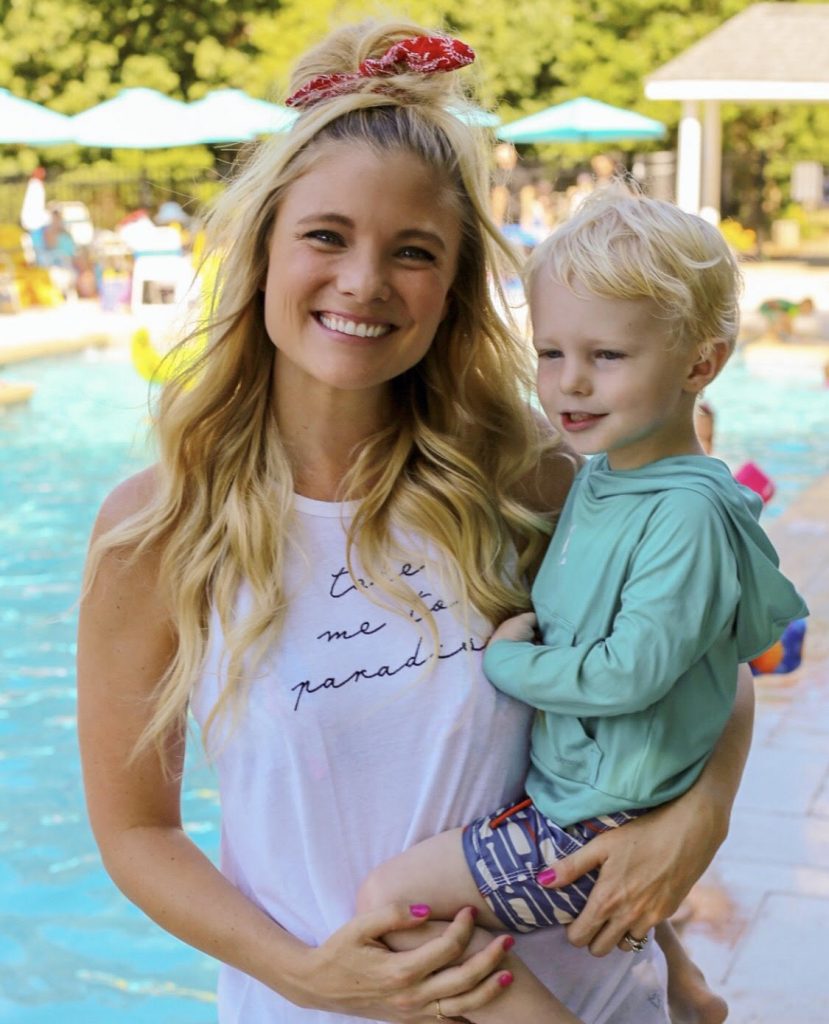 I am on a HUGE bandana kick right now which you maaay have noticed if you follow me on Instagram/Instagram Stories. I'm telling myself bandanas are the perfect way to distract from my ridiculously greasy hair these days (in addition to my beloved dry shampoo — that stuff is LIFE).
My favorite bandanas to wrap around my head are from Madewell (they're the best length and stay in place better than other fabrics I've tried — a handful of colors are currently 40% off with code SHORETHING) but I recently ordered a bandana SCRUNCHIE and it is pretty much the jam.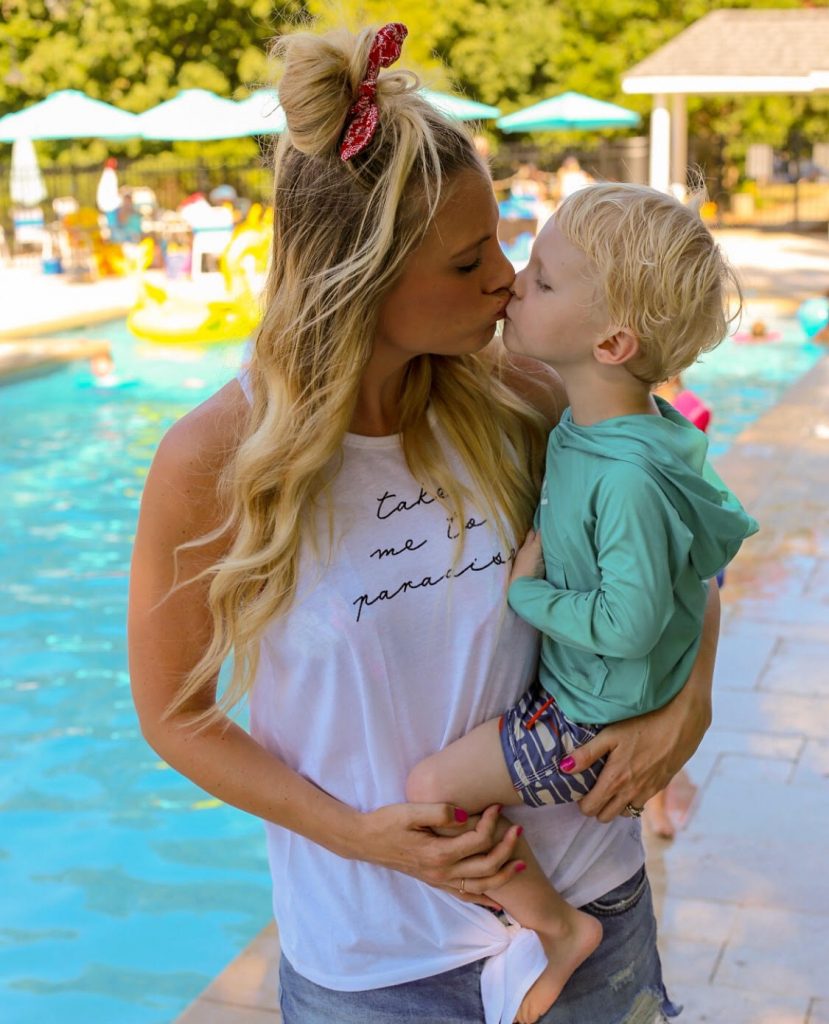 The scrunchie is great for top knots and days when I want to add a little flare to pulling my hair up which happens basically every day around here right now. The scrunchie is wrapped in the bandana fabric and the two ends have tiny wires in them so you can mold them to stick out whatever ways you'd like and have them look all cute and messy without really being a mess to deal with and re-do a billion times. The only con: The bandana is on Amazon but it's not part of Amazon Prime. Amazon Prime and I are BFFs so I didn't know how to handle the more-than-two-day wait for my scrunchie.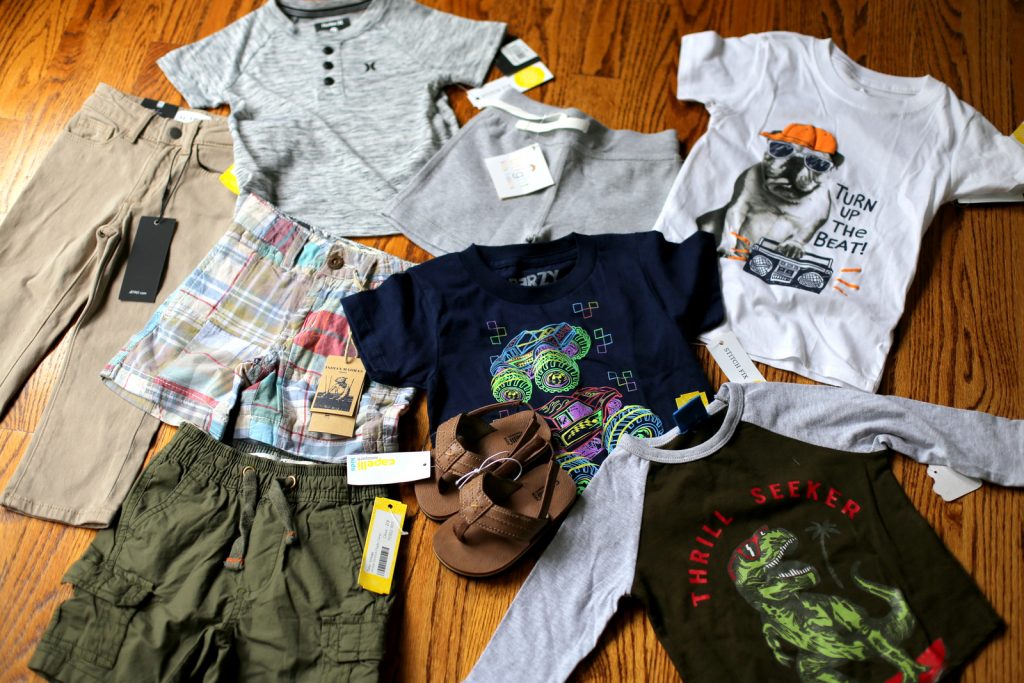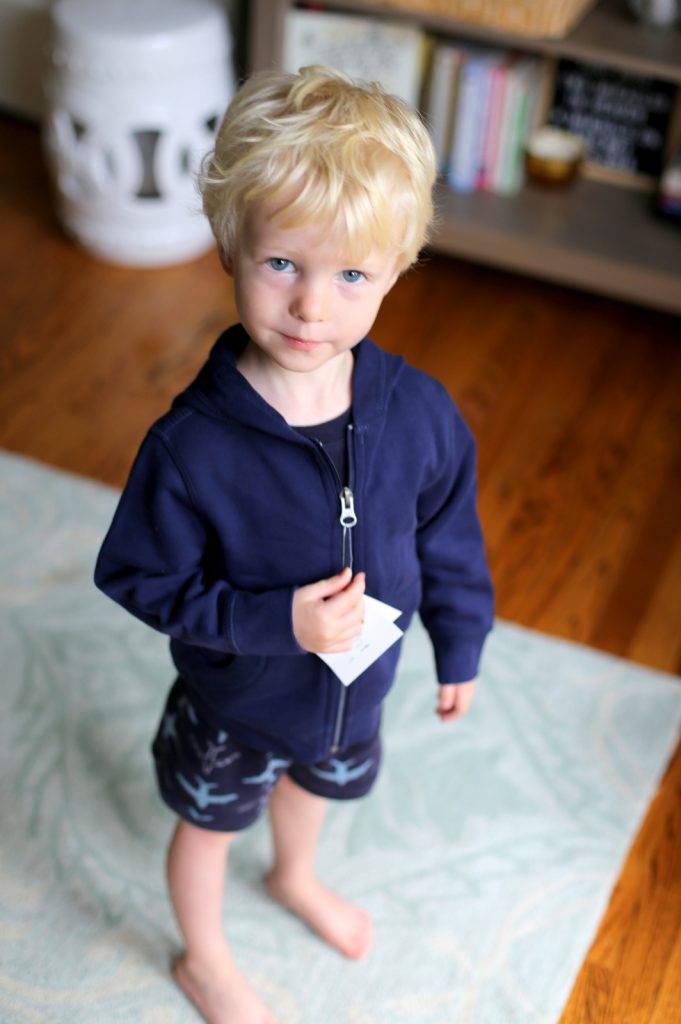 Did you guys know Stitch Fix recently unveiled their styling service for kids!? Hooray!!! I've been a fan of Stitch Fix for years and still regularly use the service myself so when I saw that they were going to offer fixes for children, I was pumped! My friends at Stitch Fix offered to style a box for Chase to try out and I knew he'd have fun with the experience so we were both excited when his first fix arrived on our doorstep this week. Watching Chase critique the clothes they sent his way was absolutely adorable. Spoiler alert: He wanted to keep everything but the flip flops which he said "didn't feel good on his toes." The t-rex shirt was his favorite and he immediately walked it upstairs and put it away in his dresser to "keep it safe."
From a style standpoint, Chase's stylist did a great job of taking into account everything I mentioned when I created Chase's style profile and his first fix and included a great mix of play clothes and some nicer items. (I absolutely loved the little plaid shorts but they were too big in the waist for Chase.) We ended up keeping a Hanna Andersson zip-up hoodie, a comfy pair of Hanna Andersson gray play shorts, the t-rex top and a Hurley tee from his first fix and cannot wait to try it out again!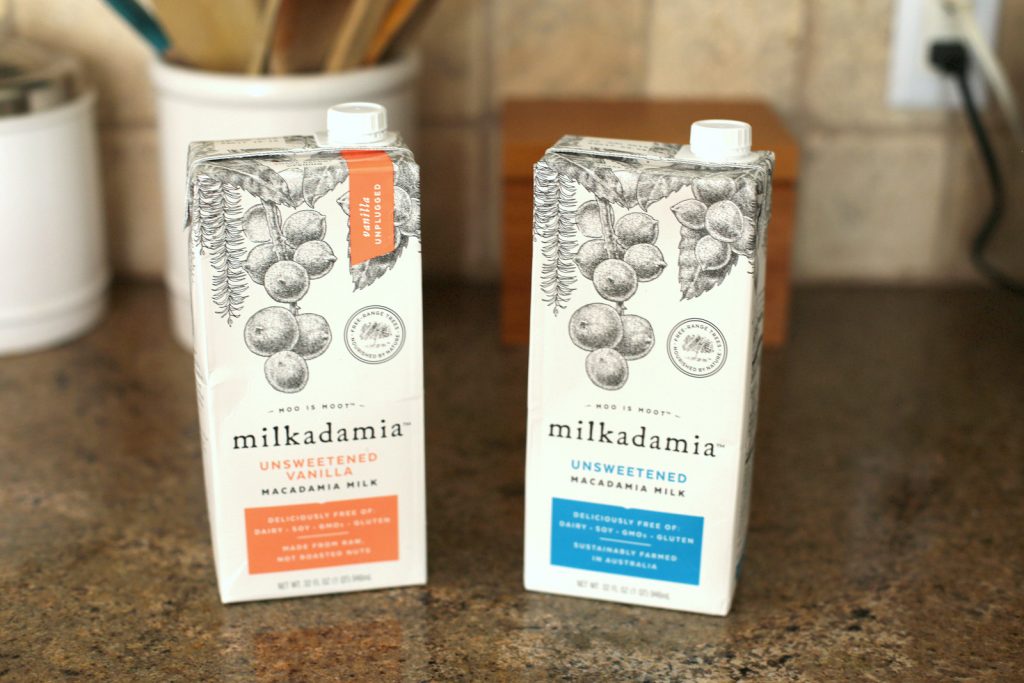 I am always intrigued by the latest nut milk options on the market and tried out Milkadamia's macadamia milk and creamer for the first time last week after the company sent me a few cartons to sample. It was SO good and I will absolutely be buying more of this in the future! Milkadamia's macadamia milk reminded me the most of cashew milk but with a more mild, creamier taste that worked well in everything from smoothies and oatmeal to coffee and chia seed pudding. The unsweetened vanilla was my favorite flavor for everyday use but if you're looking for a coffee creamer that tastes like dessert in a cup, you must try Milkadamia's macadamia fudge creamer. Holy heaven in a cup! It's made with macadamia milk, organic cocoa powder and coconut cream and made my morning coffee taste like such a treat!
Chicken Sausage Sweet Potato Bake (Still a go-to recipe in our house and a wonderfully simple one-dish weeknight meal.)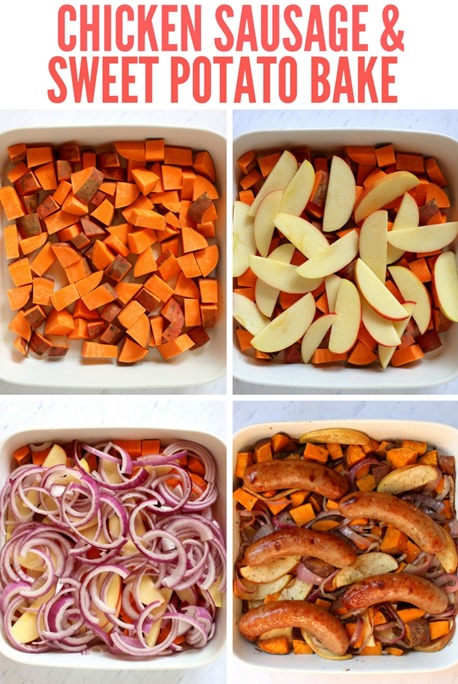 Flying with a Baby for the First Time (I just booked a flight to Florida for my sister's baby shower next month and found myself re-reading these tips from my first travel experience with Chase!)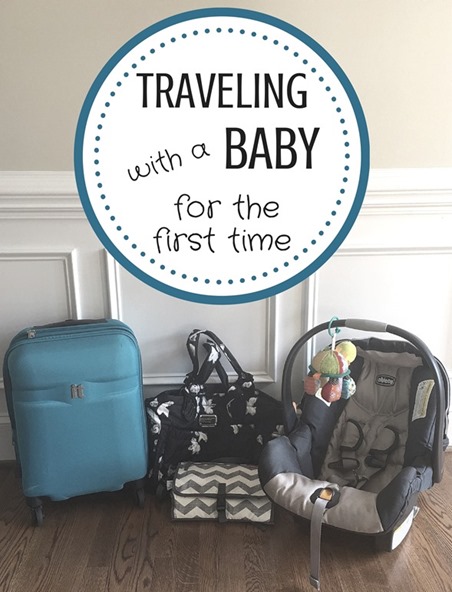 Question of the Day
What is one thing that is making you smile this week? 

Chase's birthday weekend is here!