I met up with some of my closest friends for a birthday dinner for my friend Laura that went way too late last night. It felt amazing to have a moment to connect with each other without feeling way too distracted by our kids' needs. We all see each other regularly but with children in the mix, it often feels like our conversations are incredibly fragmented so an uninterrupted dinner and drinks that lasted several hours felt so special. We need to do it more often!
As for the weekend ahead, the weather looks like it's finally giving the Charlotte area a glimpse of fall!!! You better believe I'll be busting out all the flannel and ankle booties like it's my job. I am so, so ready for changing leaves and crisp cool air. I'll definitely recap the weekend fun on the blog on Monday but until then, I wanted to share a quick roundup of some weekly favorites with you. Let's dive in!
Things I'm Loving Friday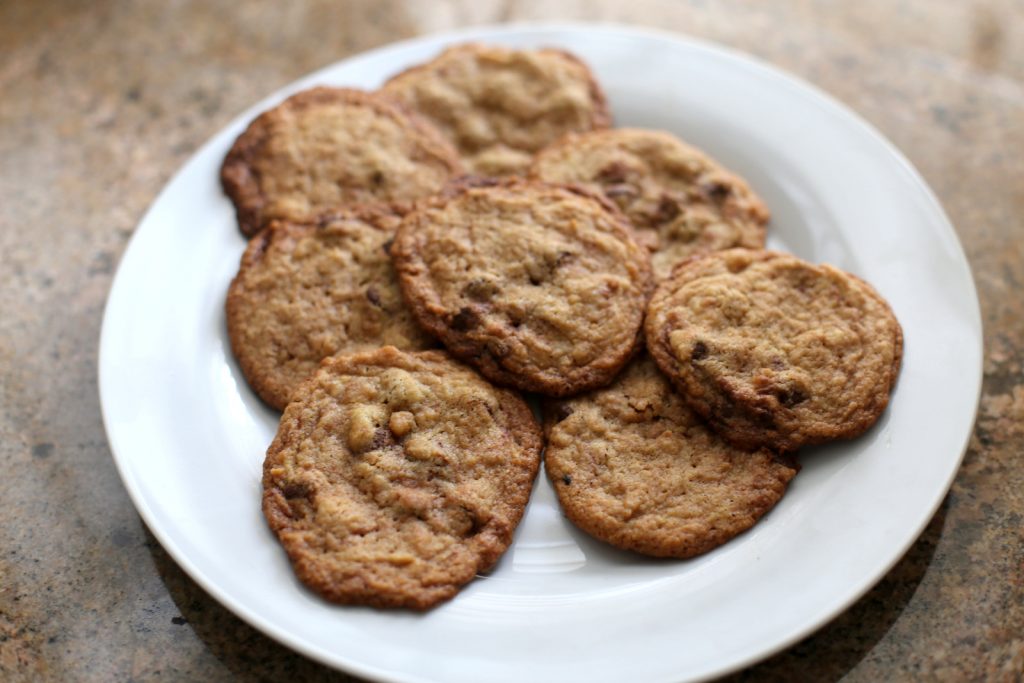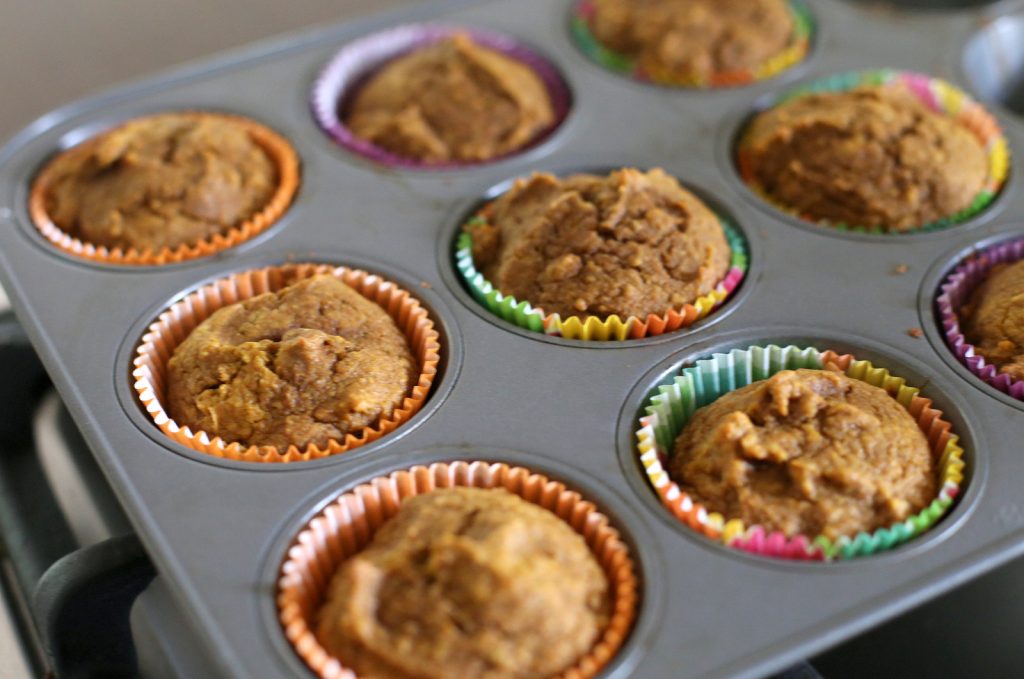 I love baking any day but baking on a rainy day feels extra sweet. (I couldn't let that pun go. I'm sorry.) Yesterday school was canceled in our area due to Tropical Storm Michael (I hope all of you and your loved ones are safe!) and since I had an unexpected morning with both Chase and Ryder, we spent most of the morning at home and did a little baking! We made yet another batch of Chase's favorite whole wheat pumpkin muffins and a small batch of chocolate chip cookies. The smell of the delicious baked goods made our house feel so cozy.
If you happen to have any must-make pumpkin treats I need to put on my radar this fall, please let me know. I have the itch to do a little more baking this weekend! I know Ryan will always put in a vote for the easiest two ingredient pumpkin spice cookies (they're his fav!) but I'd like to branch out a bit.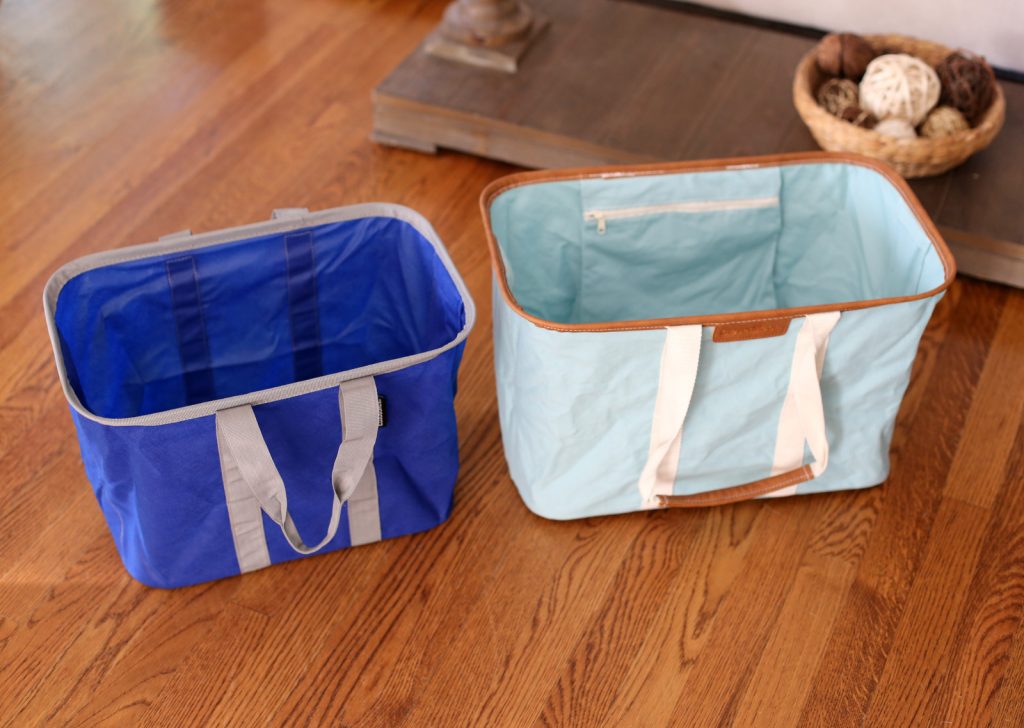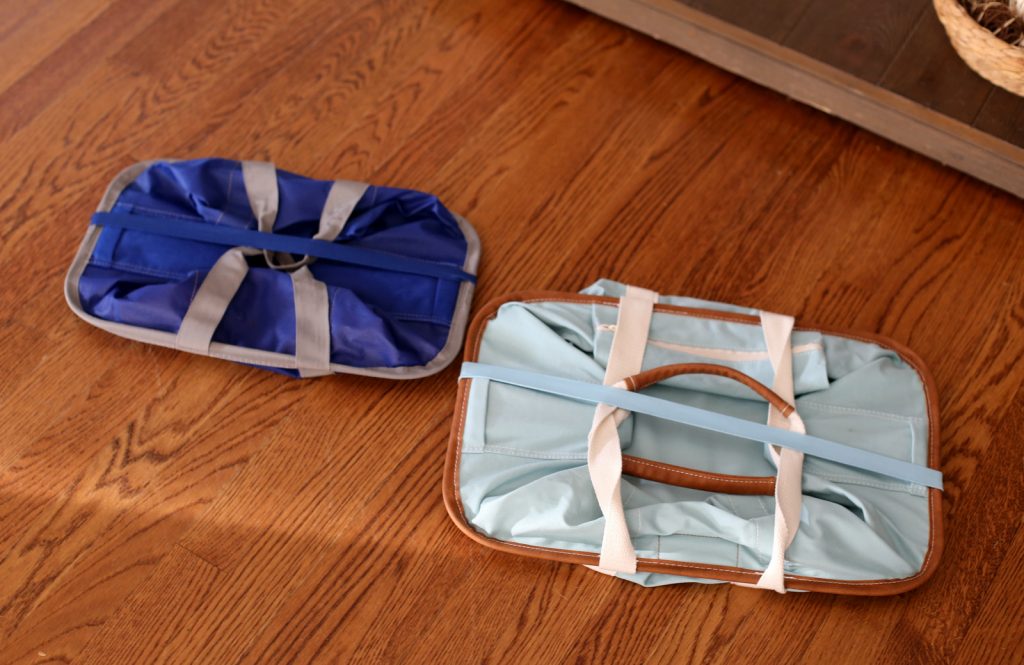 Sometime shortly after I became a mother, I realized my affinity for totes and bags of all shapes and sizes. It seems like I'm constantly carting various things around and I'm always on the lookout for bags and totes that can make life easier. Enter collapsible totes! I know this may sound ridiculous but I love these things so much that I actually filled them with baby-related gifts for one of my best friends and filled a second one up with nursing-related gifts for my sister because I think most moms out there would agree that you can never have enough totes on hand, especially when they can double as storage containers for everything from baby clothes and toys to diaper supplies, blankets, burp cloths and more.
The two totes I use are the Clevermade SnapBasket Luxe and the SnapBasket (original) because they're simple to collapse and thin enough to slide into the backseat pocket in your car. I use them for grocery runs, everyday errands, packing for random road trips (they were great for our trip to Florida last weekend when we used them for snacks and Chase's toys and books) and temporary storage around the house. They're sturdier than green bags I just love them!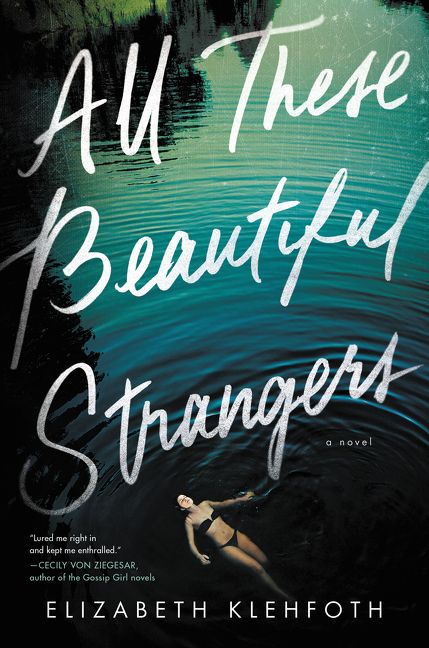 This book is what CW TV shows are made of — rich, beautiful teenagers, secret clubs, boarding school,backstabbing, disappearing people and mystery. All These Beautiful Strangers sucked me in right away and while I'm not done reading it yet (I have maybe 1/4 left to go), it's a book I cannot wait to dive into before bed each night. If I wasn't so darn tired at the end of the day thanks to the four-month sleep regression I know I would've finished this one it a flash because it's a serious page-turner.
The book centers around the mystery surrounding the disappearance of Grace Fairchild, wife of real estate mogul Alistair Calloway, and mother of two daughters, Seraphina, now 15, and Charlie, now 17 years old. Charlie Calloway currently attends Knollwood Prep, a prestigious boarding school, where she receives an invitation to join the A's, an extremely exclusive secret society. Membership within the A's is contingent upon the completion of The Game, an intense and often dangerous scavenger hunt that may end up revealing more about the past and the disappearance of Charlie's mother than Charlie ever imagined as her past and present begin to collide.
Talented Friends Doing Awesome Things
My friends are doing some seriously awesome things lately and I wanted to take a minute to give them a shout out!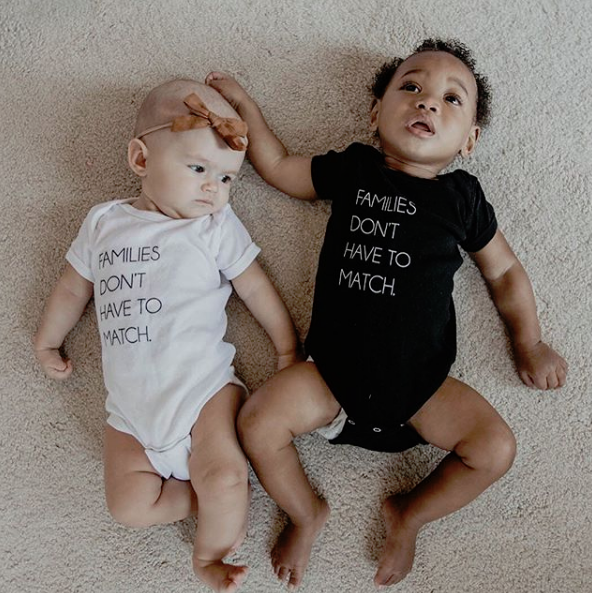 My friend Macie adopted the most beautiful baby boy in December last year and through her experience felt pulled to create a community for those touched by adoption. Adopt Well is dedicated to sharing information and educating anyone interested in or touched by adoption. Ever since I began following Adopt Well on Instagram, I feel like I've learned a lot and I'm so proud of the work Macie is doing behind the scenes to create a space that feels informative, safe, positive and encouraging.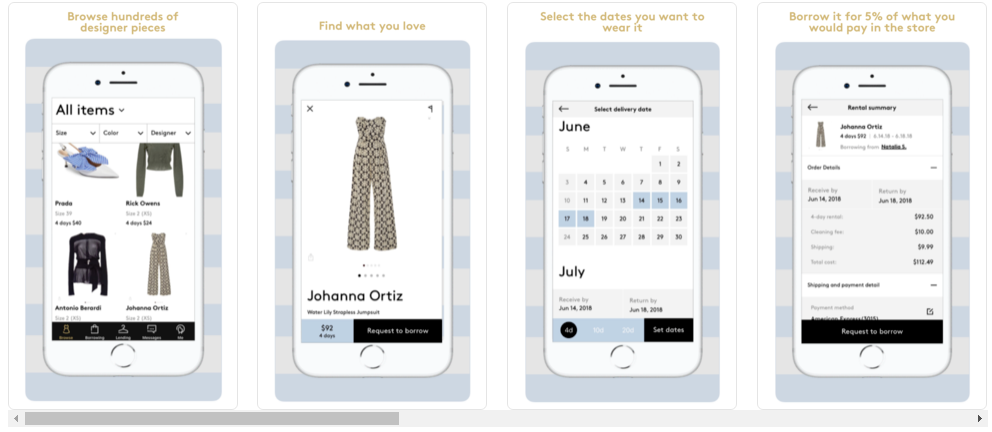 Longtime blog readers may remember my friend Merri! She was on the blog all the time when we lived near each other in Orlando but now I'm just over here missing her tons while she's off in New York doing amazing things in the fashion industry. Merri is one of the women behind Tulerie, an app that provides a platform for women to lend and borrow high-end clothing and accessories.  Tulerie offers its users accessible pricing at 5% of an item's current retail value and provides an alternative to shopping for the latest trends. You'll find brands like Chanel, Celine, Prada, Alice & Olivia and more available through Tulerie!
Gina, aka The Fitnessista, recently re-launched her Fit Guides, 12 week plans customized for your goals and preferences. To find out what Fit Guide might be right for you (Benchmark Babe, Cardio Queen, Lean Machine, Fitness Freak or Home Workout Warrior), you'll first take a fun quiz and then have access to 12 weeks of workouts and four weeks of meal plans and grocery shopping lists from a registered dietitian. Gina clearly poured a ton of time and knowledge into these Fit Guides, so definitely check them out if you're looking for some motivation and guidance in your workouts.
High Protein Hemp Oatmeal (With 14 grams of protein per serving, this comforting bowl of oats is protein-packed and vegan!)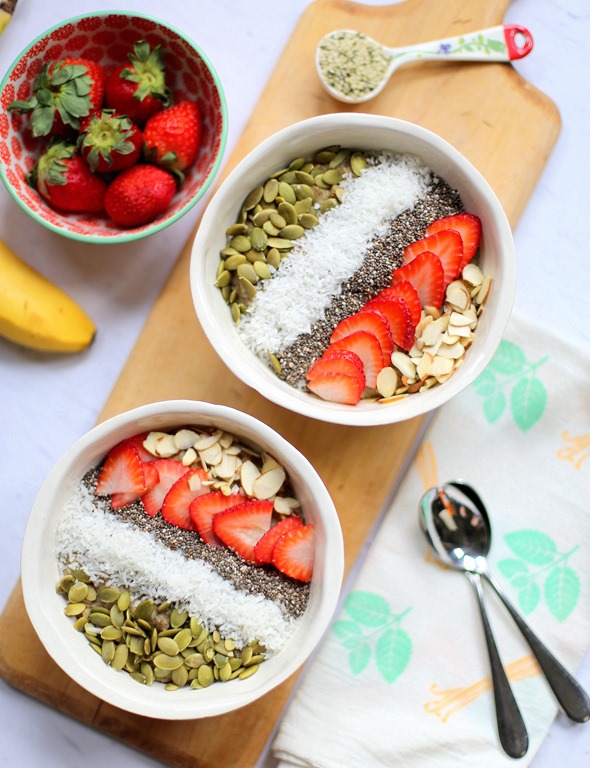 What You Wish You Knew Before Your Baby Was Born (This was a followup post to my post about What I Wish I Knew Before My Baby Was Born and includes a bunch of your thoughts and tips for expectant parents.)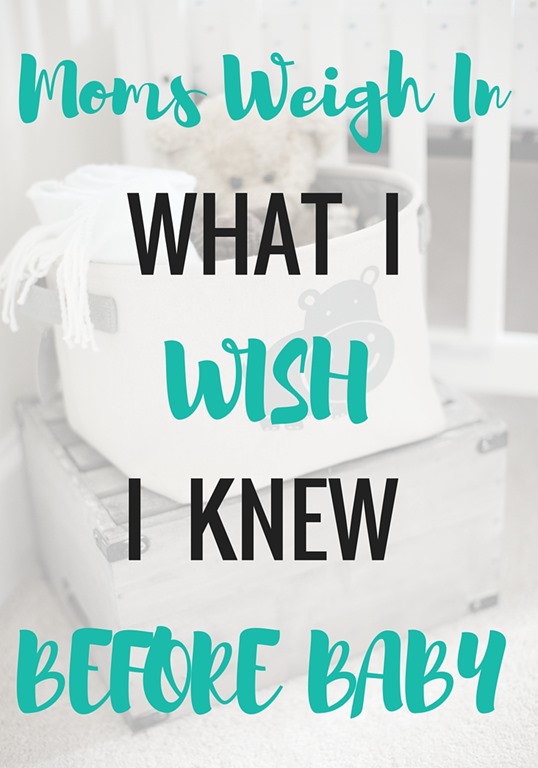 Question of the Day
What is one thing that is making you smile this week? 

Good morning and Happy Friday! How are you guys doing? I am checking in with bags under my eyes today but for a good reason.