I have a feeling this weekend will be a pretty festive one because we're heading to Great Wolf Lodge for a staycation as part of their local media weekend. Rumor has it the lodge is outfitted for the holidays and I cannot wait to check it out! I actually spoke with a mom at the airport last week whose oldest son was wearing a Great Wolf Lodge backpack and she had the best things to say about their visit which made me all the more excited to swim, play and explore!
I'll be sure to recap our weekend adventures on the blog on Monday but until  then, let's dive right into the usual Friday roundup of favorites, shall we? Please feel free to share a little bit about something that is making you smile this week, too!
Things I'm Loving Friday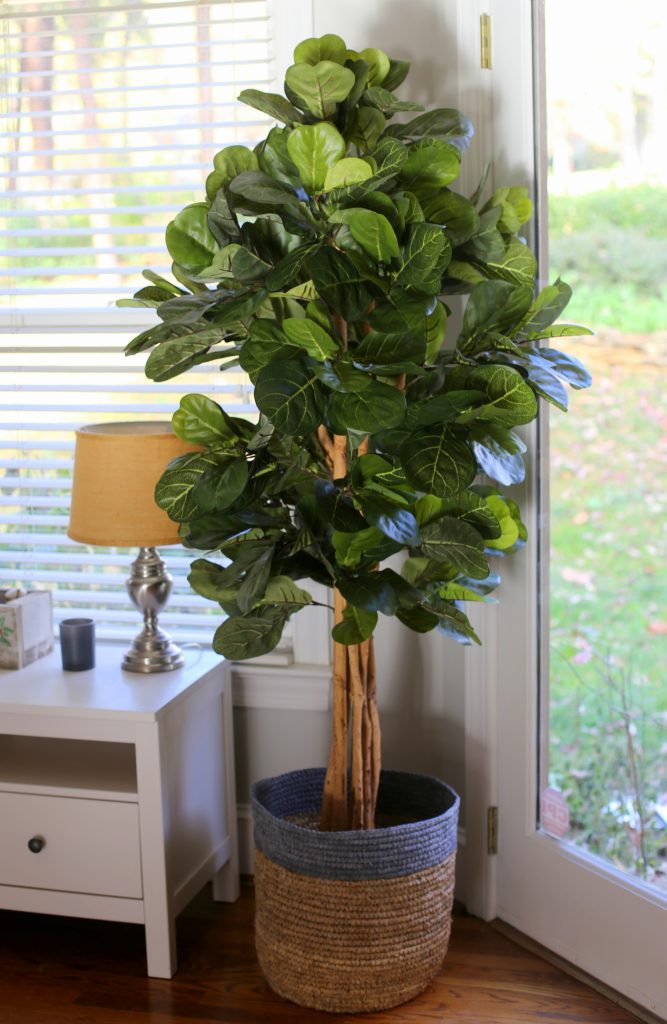 Over Thanksgiving weekend, I took advantage of some of the holiday sales and ordered a few things for our living room. We're in the process of sprucing the room up a bit (we just had it painted earlier this week!) and it's slowly coming together. I'll definitely share before/after pics when it's done but right now the latest addition to the room deserves a highlight here because I am in love with it! Our new faux fiddle leaf fig tree!
I ordered the tree after consulting with a friend who had the exact same one in her family room. I knew I loved it and that it looked pretty darn real so I hoped it would look good in our living room, too. Since I had no ambitions to try to keep a real tree alive in our home, I ordered the faux tree (the 72" one) and after fluffing the leaves out a bit, it came to life and looks awesome. I put the tree in a seagrass basket I also ordered from Wayfair and it's just what I was looking for in that space!
Christmas Book Collection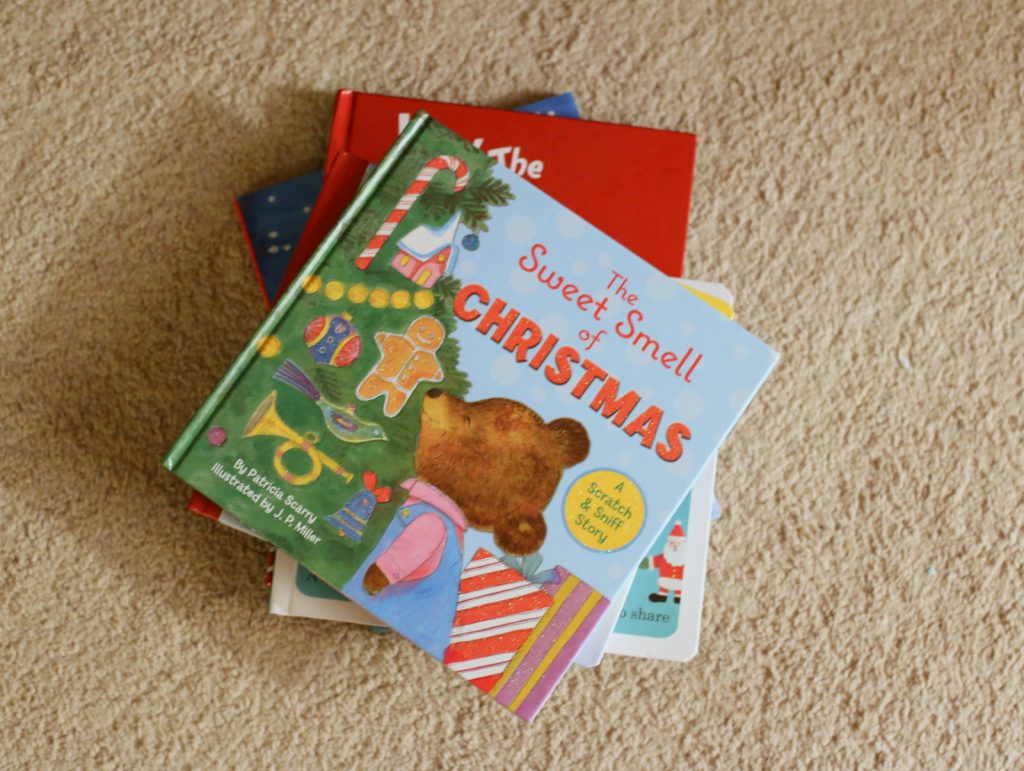 Growing up, my sister and I amassed a bit of a collection of Christmas books that my parents would put up in the attic with all of our Christmas decorations after the holiday season was over. I absolutely loved reading my favorite holiday stories year after year and am hoping Chase and Ryder will feel the same way. After Chase was born, we began slowing adding to our family's Christmas book collection and Chase lights up whenever we ask him if he wants to read one of his special Christmas books. If you happen to have a child in your life who loves reading holiday books, I highly recommend The Sweet Smell of Christmas. It was one of my favorites as a kid and Chase is very into it this year thanks to the scratch-and-sniff scents and the bears on every page.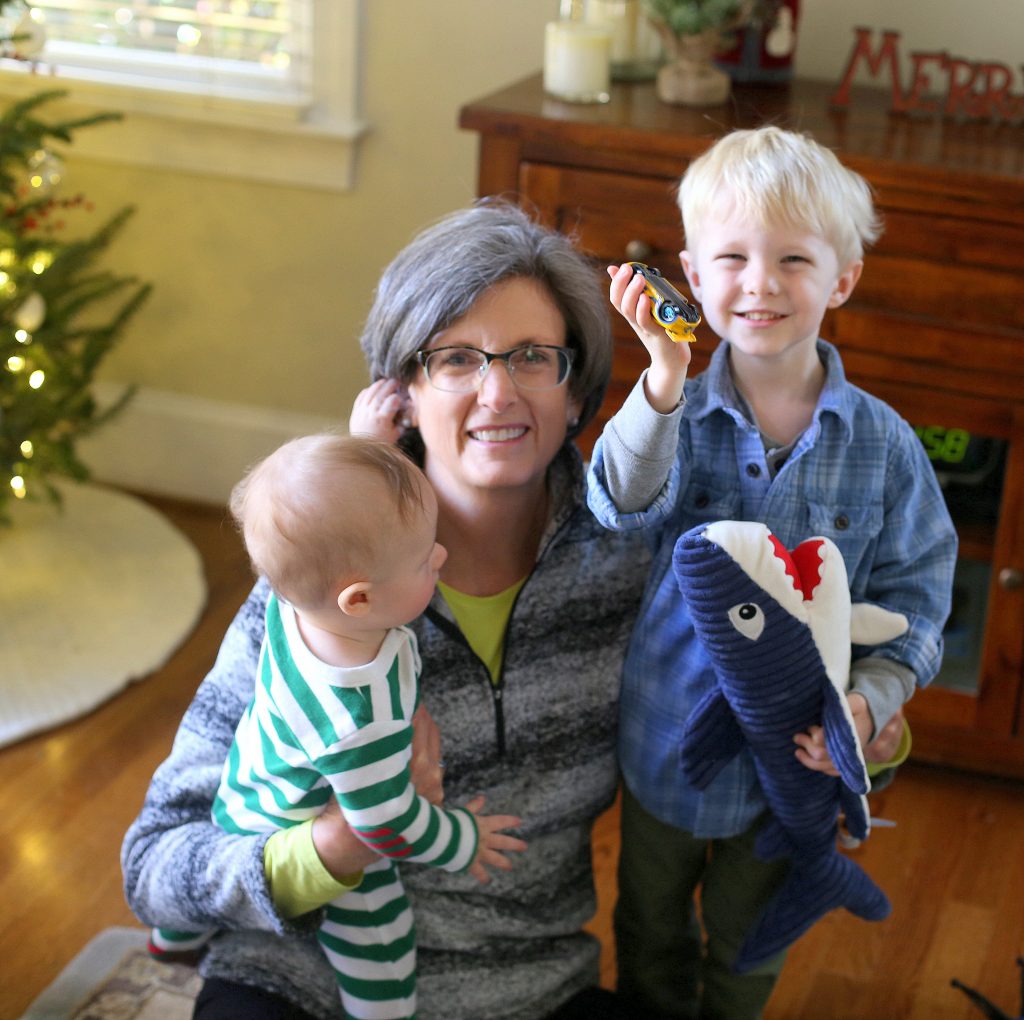 My Aunt Laurie came to visit for the day yesterday since her travels had her passing through the Charlotte area and it was so much fun to have her in town! (She's the mastermind behind our family's favorite shrimp dip. <– Keep that one on had if you need an appetizer to bring to a party this holiday season.) We call my Aunt Laurie the baby whisperer in our family for a reason because she is just one of those people with an innate understanding of babies and children. She always seems to know just what to do to calm babies and make a toddler's day.
Ryder was in heaven in her arms and after I picked Chase up from preschool, he couldn't wait to play with Aunt LaLa and was all too excited when she greeted him with a new shark toy and a homemade shark fleece blanket. Chase turned the blanket into a car race track and I just loved seeing the boys with their great aunt. Thanks so much popping in for a visit, Aunt Laurie!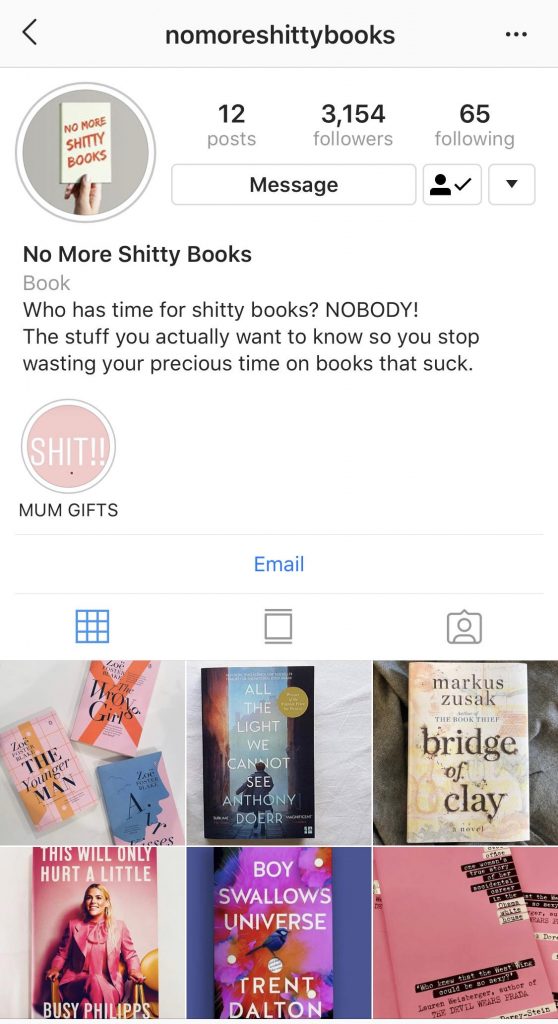 A blog reader sent me a message about this account on Instagram and thought I would love it and she was absolutely right! I am always on the lookout for great book recommendations and this account is a great one because it offers a short summary of the book, a brief review and some quirky anecdotes to go along with it. I've read a handful of the books featured on this page (it's a very new account) and so far I agree with their reviews which bodes well for future book finds based on their recommendations.
Coconut Oil Peppermint Bark (Made with only five ingredients, this festive holiday treat is one I love whipping up whenever my sweet tooth hits this time of year!)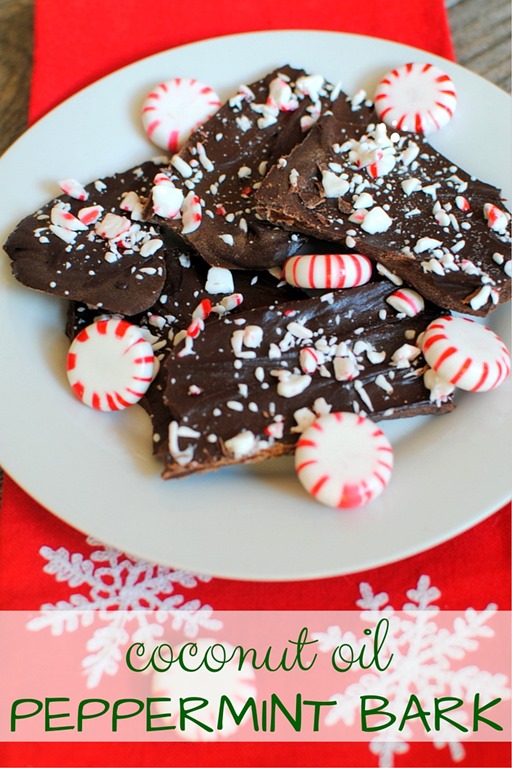 30 Minute At Home Workouts You Can Do Anywhere (Perfect to keep on hand for holiday season travel!)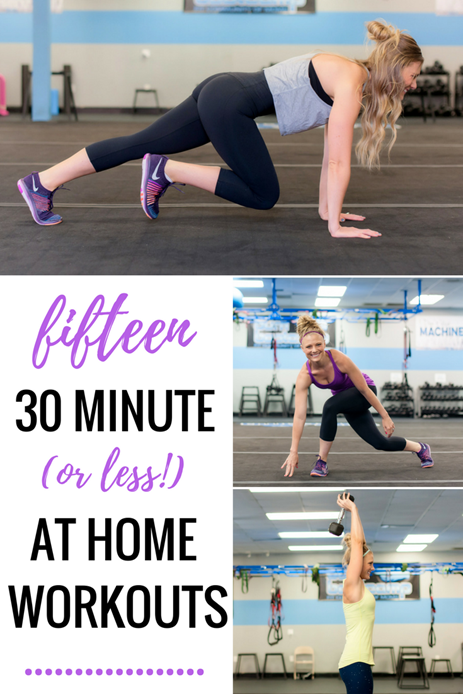 Question of the Day

What is one thing that is making you smile today? 

Hello and happy last day of November! If I wasn't already in the holiday spirit, something about the beginning of December always helps push me over the edge and makes me want to listen to Christmas music non-stop and bake all the Christmas cookies! If you have any tried-and-true gingerbread cookie recipes, please let me know because I promised Chase we'd make some together this holiday season.