Homemade peppermint bark doesn't have to be complicated with this simple recipe for coconut oil peppermint bark. With only five ingredients and lots of flavor, this festive holiday treat is sure to be a hit with the whole family!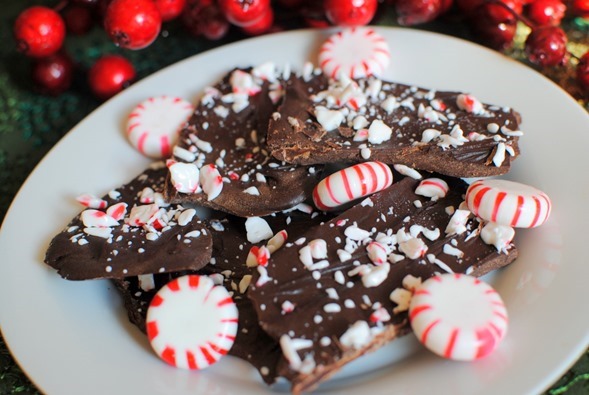 Have you guys ever tried Williams-Sonoma's peppermint bark? Oh my gosh, it is unreal. I love it and cannot stop eating it whenever my mother-in-law places a tin of the ridiculously delicious chocolate treat on her kitchen countertop over the holidays.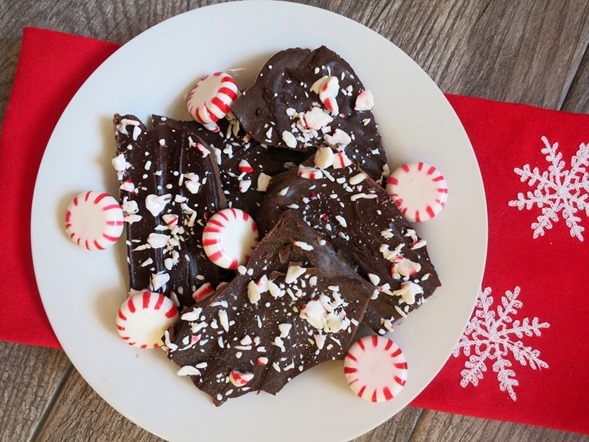 As it turns out, peppermint bark is not a complicated thing to make at home! Though splurging on the Williams-Sonoma peppermint bark tends to happen in our house over the holidays, I also always whip up a few batches of homemade peppermint bark for us to enjoy in December each year.
I featured a tasty recipe for white and dark chocolate peppermint bark on the blog back in 2011 and while I love that recipe very much, if you're looking for the easiest peppermint bark recipe on the planet, this is the one for you. You only need five ingredients (most of which are healthy!) and you can feel good about making a chocolate treat with ingredients you know and love. Plus, the bark is ready to eat in 20 minutes, so you can satisfying that chocolate craving that strikes you after dinner in no time at all.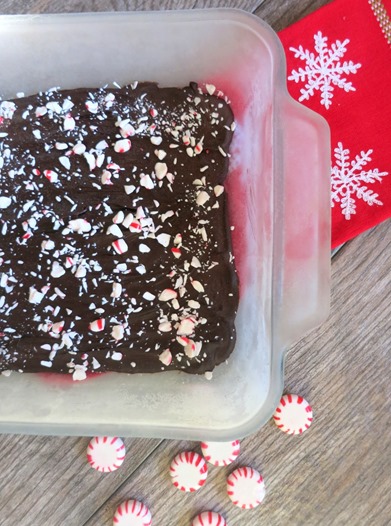 Truth time: The first time I tried peppermint bark at Ryan's mom's house, I ate so much of it that I almost made myself sick. I don't have an off-switch around this stuff. I would be ashamed to admit that this coconut oil peppermint bark became dinner when I made it last week except I'm not because it's really that good and my willpower cannot stand up to this minty, melt-in-your-mouth holiday treat. Make it with caution, my chocolate-loving friends!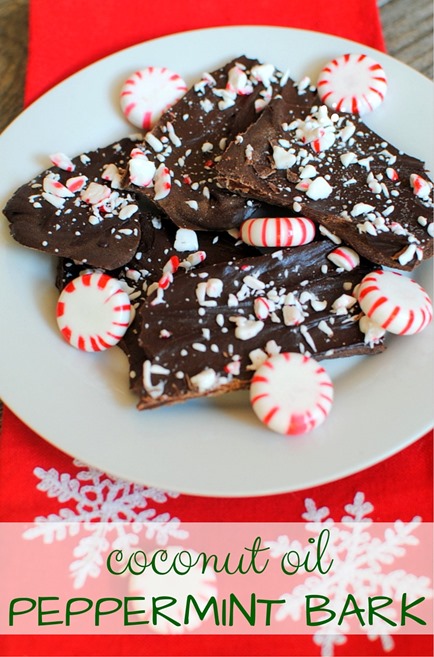 Coconut Oil Peppermint Bark 
Ingredients
1/2 cup cocoa powder
1/2 cup coconut oil, softened
2 1/4 teaspoons maple syrup (add more to taste – if you prefer a sweeter chocolate, increase the maple syrup by 1/4 teaspoon until desired sweetness level is achieved)
2 drops peppermint extract
3 tablespoons crushed peppermint candies
Directions
Combine cocoa powder, softened coconut oil and maple syrup in a medium-size bowl and stir. Add peppermint extract. (Be careful with the peppermint extract! A little bit goes a long way.)
Adjust sweetness and minty flavor to taste, adding more maple syrup and another drop of peppermint extract, if desired.
Spray an 8×8 baking dish with cooking spray or lightly coat with coconut oil. Pour chocolate into dish, using a spatula to spread evenly.
Top with crushed peppermint candies and place in the freezer for 20 minutes until set. Cut into pieces and enjoy.
Store in the fridge or freezer in an air-tight container.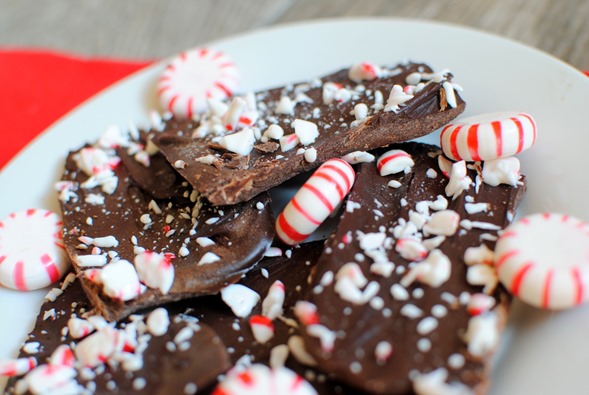 If you decide to give this recipe a go, I hope you love it!
P.S. You can also make this recipe into mini peppermint bark cups by pouring a small amount of the chocolate into muffin tins and freezing. We also love it that way for a perfectly portioned chocolate treat!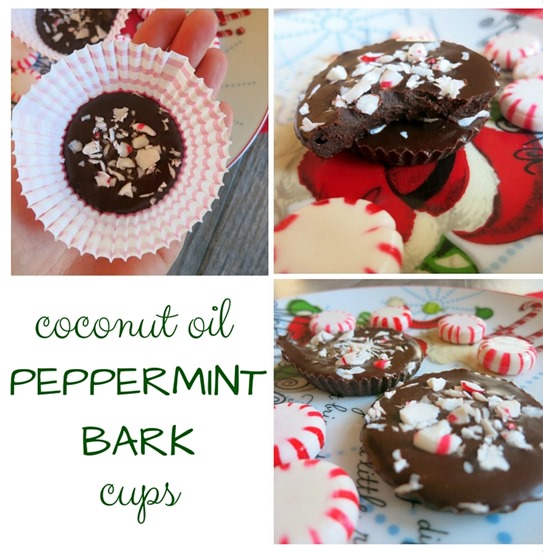 Enjoy and Happy Holidays!