Good morning to you!
Let's start the day off with a big breakfast sandwich, shall we?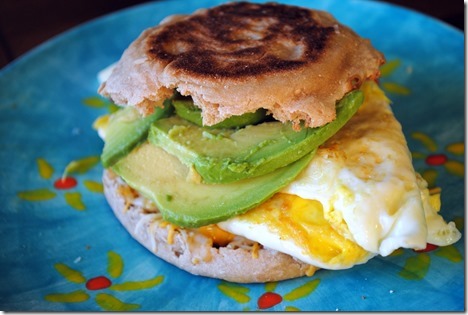 Four steps to success: Toasted whole wheat English muffin + Cheese + 2 eggs + Avocado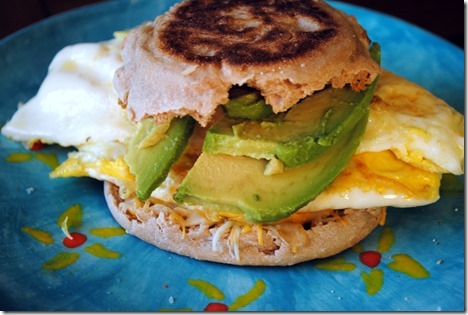 So good!
Top Twitter Users in Your Area
Twitter users = Tweeters? I don't know. Twitter is so weird.
Does anyone else feel totally lame when they talk about Twitter? Just saying "I tweeted" makes me giggle because, really, the word is just ridiculous and sounds a lot more like a nickname for flatulence than a status update of some sort. 
The other day I saw a list of the top Twitter users in the word. I immediately had Ryan guess the number one tweeter and he was at a loss.
It's the Biebs, of course!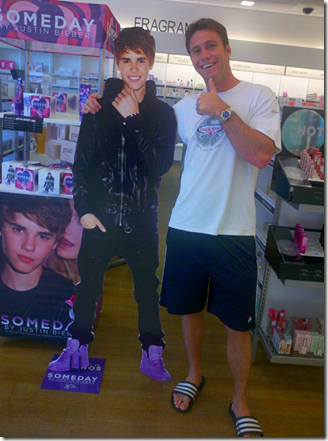 Best buds.
According to Twitaholic, the top 10 Twitter users based on their number of followers include: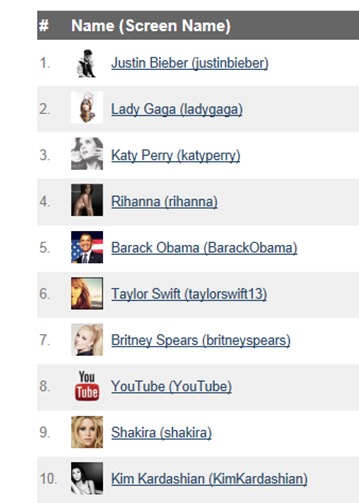 As I kept reading down the list, I said, "Who in the world is Kaka?" which made Ryan laugh because I put the emPHAsis on the wrong syllABLE. (For those of you in the dark like me, Kaká is a famous soccer player and you don't say his name like caca. There's an extra emphasis on the final "a.")
Since I was already way too interested in the top Twitter users in the world, I then popped over to Tweet Grader, a website I learned about at the Central Florida Blogger and Social Media conference. The site lists the top Twitter users based on their number of followers in certain areas.
Since I don't live in a major city with a professional sports team or anything like that, I was quite curious to see the top Twitter users in Ocala. (A photographer, Kent Weakley, and "The Brain Guy," Doug Bench, claimed the top two spots.)
I figured some of you guys might share my amusement for odd things like this and might get a kick out of this little tool, too!
So I ask you…
Who is the top Twitter user in your area? Have you heard of them before?  
Click here to type in your location to investigate!