Scandalous blog post title for a Sunday morning, huh?
Allow me to explain.
I set out to make a batch of pancakes using Bisquick Heart Smart mix. I followed the directions on the back of the box and added about two tablespoons of peanut butter. I wanted to give the batter a little burst of peanutty flavor like my peanut butter pancakes.
I then got side tracked talking to Ryan and watching some documentary about whales on TV. Ryan and I have a serious love for nature documentaries, especially those about whales, sharks and dolphins. (Did any of you see the special about the killer whales that were caught killing great white sharks!? Crazy.)
While watching whales eats thousands of pounds of krill, this happened…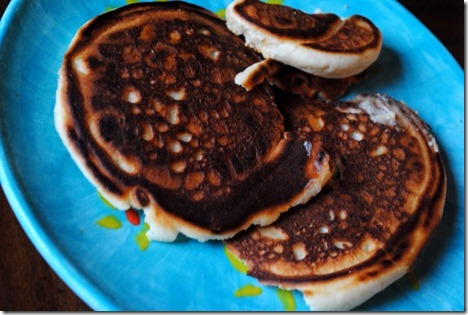 Burn!
I burned one side of the pancakes which gave me no choice but to remove the tops from the fluffy cakes, resulting in topless pancakes!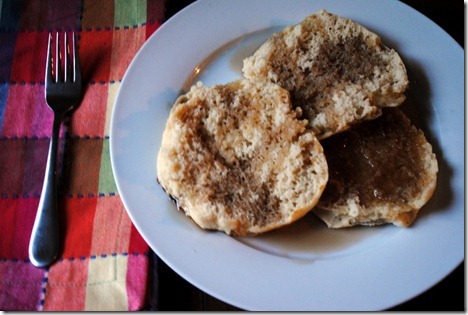 The burned tops peeled off surprisingly easy and I topped the topless pancakes with syrup.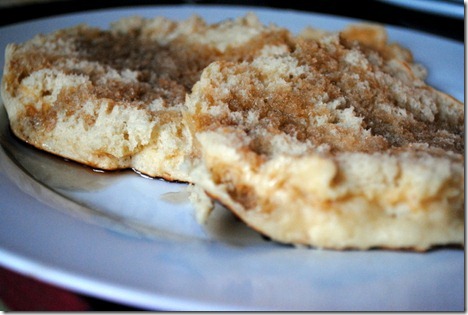 Not too shabby!
Now it's time to get dressed and head out to meet up with a friend for coffee before heading to church late this morning.
Catch ya lata!
Question of the Morning
Do you enjoy watching documentaries? Any favorites?