Good morning!
How are you guys doing today?
Ryan and I returned from our vacation late on Sunday night and ever since then we've been back in our normal routine with lots of catch-up going on!
Vacation was obviously amazing, but I sure did miss Sadie.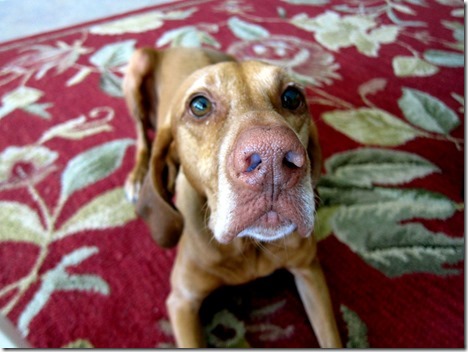 She had a great time at my parents' house and gave us a warm welcome complete with whimpering and wiggling when we picked her up on Sunday evening.
It's good to be back!
Vacation Workouts and Walking
During our entire 10-day vacation I managed to work out two times. Though I love a good workout, I didn't really miss the gym too much because I still felt like I was moving a lot thanks to tons of walking. Ryan and I would map out our days ahead of time and figure out how to walk from point to point. We ended up covering a ton of ground, especially in the big cities like Dublin and London. It was a blast!
Whenever I visit my friend Merri in New York, I experience the same thing. Without a car to rely on, we walk everywhere and I love being outside and moving around throughout the day. While I am sure walking in the freezing cold and snow would get really old really fast, I hope Ryan and I can one day live in a very walkable town. (My current hometown received a walkability score of zero.)
Workout
Since I won't be walking miles and miles today, I headed to the gym to work up a sweat this morning. Round five of Tina's Best Body Boot Camp began on Monday and today's workout focused on strength training in an unstable environment. Lots of Bosu ball action!
Breakfast
After my workout, it was breakfast time!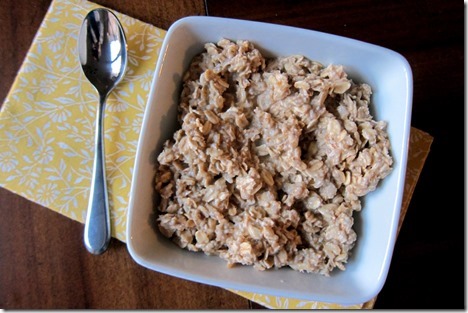 I dug into a bowl of peanut butter oatmeal cookie dough overnight oats that I prepped last night.
So good. So filling.
Question of the Morning
Do you live in a walkable area?
How important is it to you to live somewhere walkable?