Work today included a little bit of everything. Two meetings. Personal training. Teaching group exercise. (I am subbing in for someone's boot camp and functional group exercise classes for the next few weeks. Woo!) Hopping from one thing to the next made my work day pass quickly, which is always a good thing.
Lunch
I had a brief 45-minute break in the day which left me just enough time to drive home, eat lunch, let Sadie out and drive back to the gym.
On today's lunch menu was my all-time favorite salad!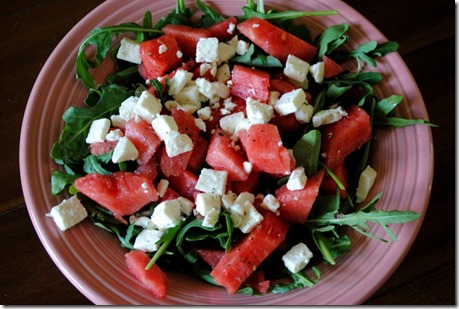 Watermelon + Arugula + Feta cheese + Olive oil + Salt + Pepper
I think the last time I got seriously hooked on this salad was when we were living in a hotel. I can't say that I miss that!
I also had a toasted whole wheat English muffin topped with chunky almond butter and honey on the side.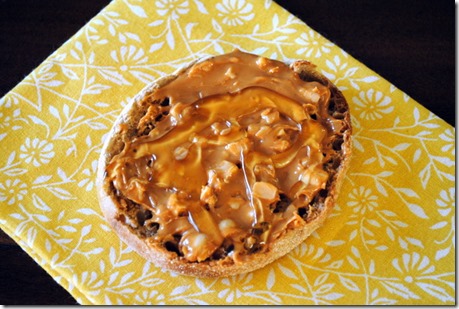 The unpictured half was already in my belly.
After lunch, I went back to the gym to teach water fitness and sweat my face off. Two of the lifeguards who work at the pool who were on break took my class and made it a lot of fun. They danced along with me to "Soul Man" and we had a blast!
Now it's almost 4:30 p.m. and I have dinner on the brain! Enjoy your evening!