Yesterday's adventures in recipe development in the kitchen sure did make lunch today a breeze!
One of my freelance pieces had me working to create a recipe that screamed "Florida" and I ended up making a salad packed with fresh produce (Florida citrus + strawberries!) and a homemade honey citrus goat cheese dressing.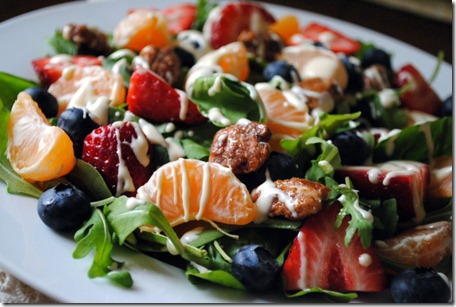 My goodness, it took a lot of self control not to lap up all of the remaining goat cheese dressing yesterday, but I'm glad I held off because it was fantastic to be able to enjoy it again this afternoon.
I didn't take the time to make my salad look all fancy dancy like I did with the one I made and photographed yesterday, but it still tasted fantastic!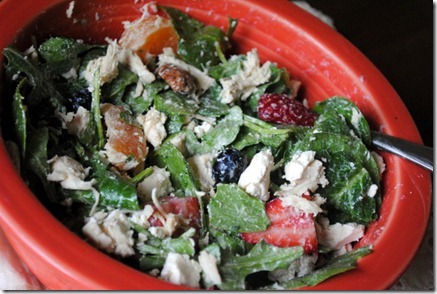 Today's salad included arugula, spinach, shredded chicken, goat cheese, praline pecans, strawberries, a peeled clementine and fresh blueberries, all topped with my honey citrus goat cheese dressing. When the recipe for this dressing is published (unfortunately it'll be a while, as it's for a summer publication), I will definitely share it with you!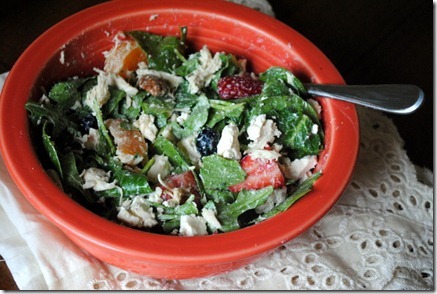 Wedding Golf Cart
This weekend Ryan and I are off to Amelia Island to celebrate our friend's wedding on Sunday.
We've also been assigned an important task!
We're decorating the wedding golf cart that is going to be driven by the bride and groom!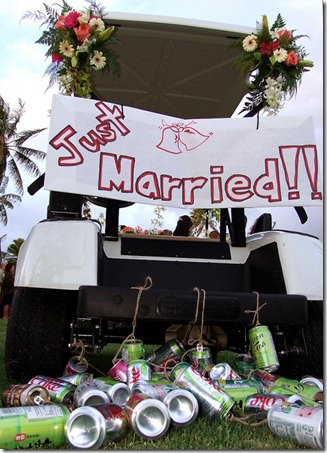 (Source)
After lunch today I met up with Ryan to pick out a bunch of stuff at a local party store to outfit the golf cart.
We had a hard time resisting purchasing the following items to affix to their cart:
Bubble machine
Police lights
Thunder and lighting machine
Strobe light
Fog machine
I'm pretty sure their golf cart would've looked like a snazzy strip club on wheels if we could've outfitted it the way we wanted to in our minds.
Instead we selected traditional white décor, streamers and balloons. I suppose it will look a little more classy than the brothel cart we wanted to create, right?