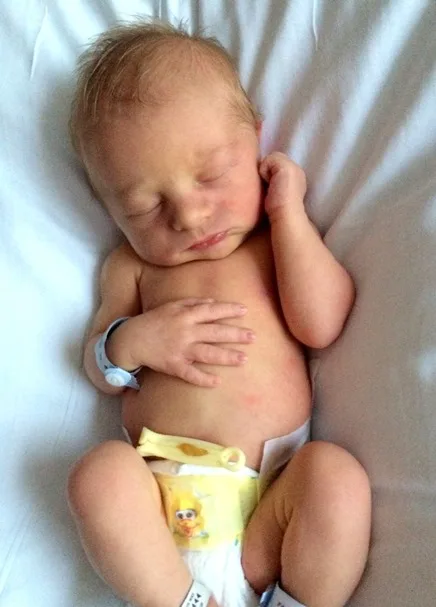 Ever since the moment he was placed on my chest and I kissed his soft forehead, my heart has been overflowing with love. We've spent the past day and a half in the hospital staring at his little face, stroking his smooth blonde hair, smelling his new baby smell and holding him close.
My contractions began late Tuesday evening and we checked into the hospital at 4:45 a.m. on Wednesday. (This morning and Wednesday morning's blog posts were actually typed up and scheduled to post automatically Tuesday night, only a few short hours before my contractions started.) Chase came fast and he came early and no one could've been more surprised than me when everything started happening.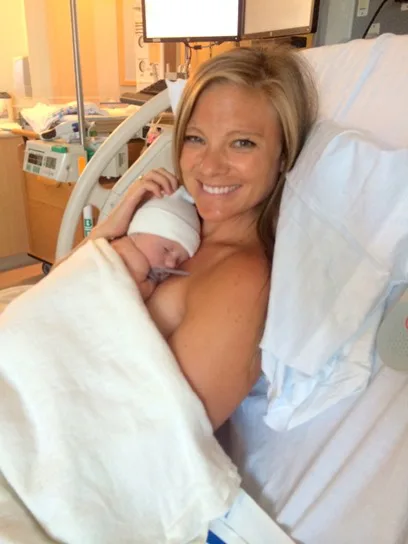 I am looking forward to sharing more about Chase's arrival with all of you soon and thank you so much for the incredible support I've felt from you guys ever since the moment I announced we were expecting a baby boy. He is finally here and we are falling more and more in love with little Chase with every single second that passes.

Late Wednesday morning, at 11:35 a.m., we welcomed our son, Chase Robert Fagan, into the world!