Whipped cream on a Monday morning!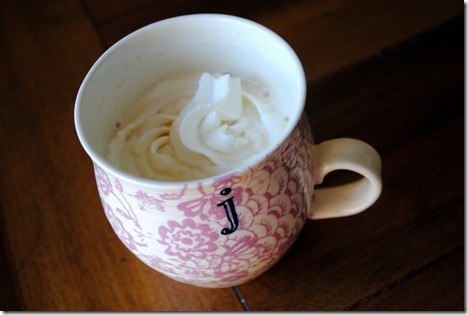 Because I think we could all use a little somethin' special to get our week started!
Side note: Don't you think whipped cream flavored coffee would be amazing? Someone should get on that if they haven't already.
Weekend
How was your weekend?
Ryan and I celebrated our anniversary in Orlando on Saturday!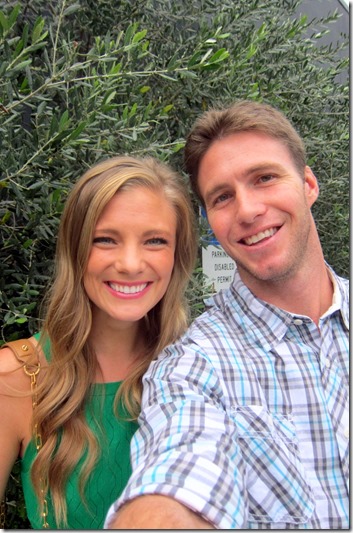 (The shirt he is wearing was one of his anniversary presents from me. Lookin' good!)
It was a dreary day, but that made it the perfect day to see an afternoon musical and enjoy a cozy dinner at one of our favorite restaurants.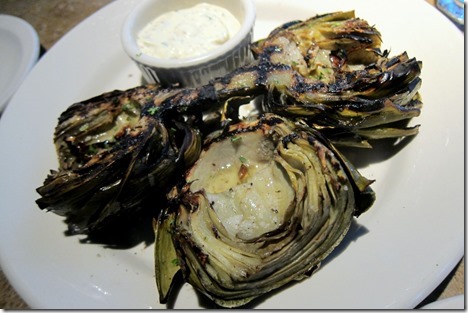 If you ever make your way out to Hillstone (formerly Houston's) in Winter Park, you must order the grilled artichoke appetizer to share. It's unbelievable and Ryan and I couldn't get enough!
Sunday was very relaxed in the Fagan household. We took Sadie on a hike after church and spent most of the day completing various errands and chores.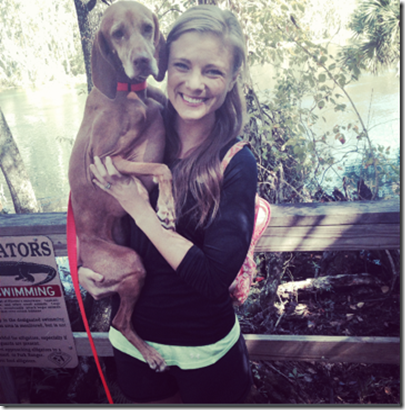 She looks truly pathetic in that picture. What a goof.
Workout
This morning waking up at 5 a.m. was a little easier than usual thanks to the time change. Although I know I won't love the time change later this evening when it is dark outside earlier than usual, driving home from the gym with the sun shining was a treat!
I took a 45-minute 5:15 a.m. spinning class (and ran into my sweet friend Emily) and followed it up with the 7 minute workout while I waited for Ryan to finish his time in the weight room.
Breakfast
Breakfast this morning was a batch of overnight oats!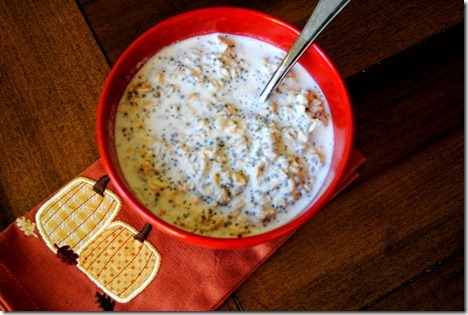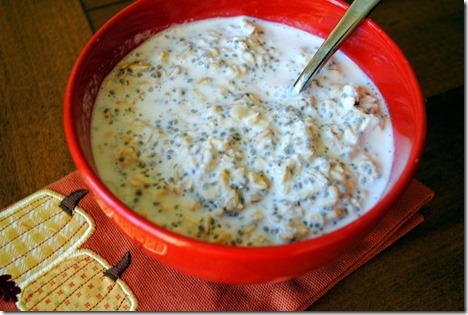 Plus a mug of s'mores cofffee topped with whipped cream!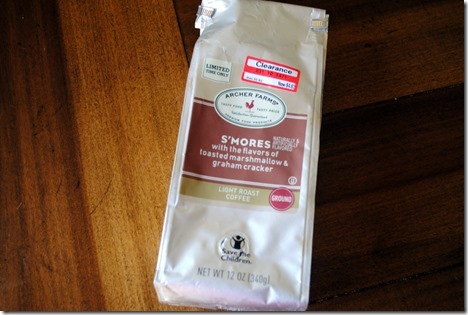 Hot 'n' delicious!
Enjoy your Monday, my friends!
YourReebok Design-Your-Own Shoes Winner
Congratulations to…
Elaine: "I'm torn!!!!! CrossFit Nano 2.0 or the Scream!! (Fun shoe or running shoe). I'd make them alllll colorful and put #runchi or something like that."
Please email me at pbfingers@gmail.com and we'll get you your gift card so you can start designing your shoes right away!