This morning, as Ryan and I awoke, we debated our gym plans. Should we wait until the gym close to our apartment opened at noon to workout, or should we drive 15 minutes to a nearby affiliate gym and workout first thing?
I pushed hard for working out right away because the longer I wait to workout in a day, the less likely I am do actually get to the gym. Ryan was easily swayed and we headed out!
My workout looked like this:
5 min. incline walk
20 min. run
5 min. incline walk
25 min. elliptical
I completed this cardio hodgepodge while rockin' out to my new playlist. Love it!
Since Sundays are usually my rest day, it felt good to be totally done with our workouts by 9:30 a.m. Now we have the rest of the day to relax!
Breakfast
As Ryan and I drove home from the gym, we had only one thing on our mind.
Food!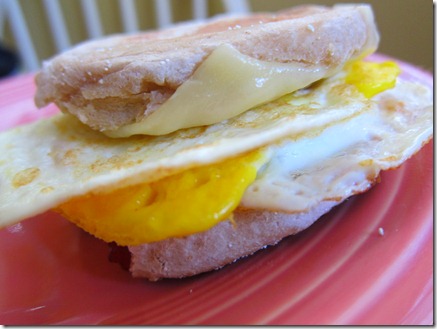 I made us his and hers healthified egg McMuffins with two fried eggs, provolone cheese and a smear of raspberry jam to satisfy my craving for a sweet and salty breakfast.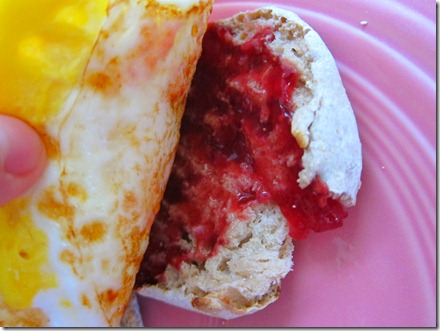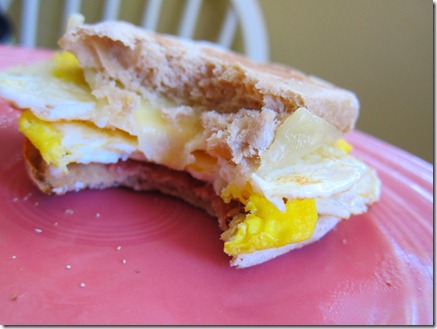 Once we were properly fueled, it was time to attend to the dog.
Lake Eola Walk
Sadie was more than ready for her morning walk after breakfast, so we took her on a 40-minute trek around Lake Eola.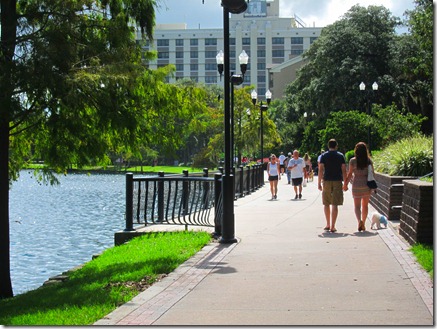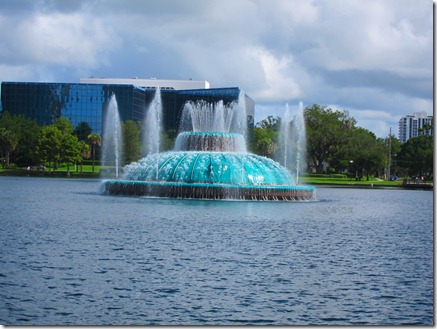 I am going to miss Lake Eola so much when me move.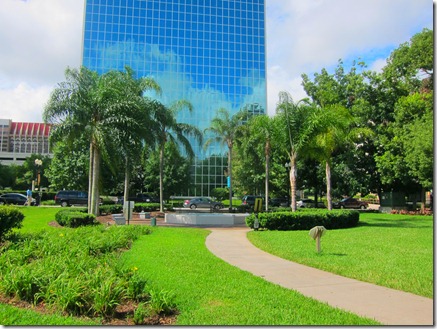 I think Sadie confused our leisurely walk with playtime, because she was all about picking up every stick and jumping around in front of us to try to entice us into a game of tug-of-war.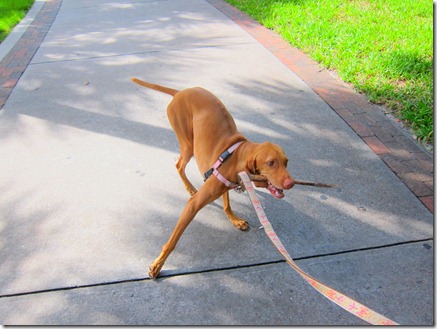 She dooped Ryan into her games a couple of times.
It's fun to watch her hobble along on her two hind legs when she won't let go of the stick. She seriously has that thing in a death grip in her mouth!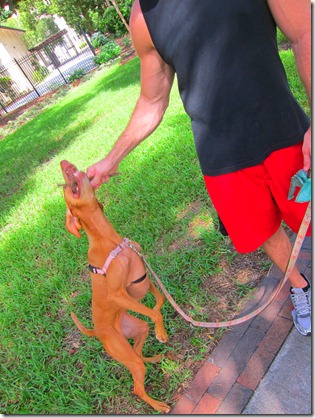 And now it's time to do some of those Sunday chores like hittin' up the grocery store.
See ya after lunch!