Man oh man, I needed this past weekend! Spending quality time with Ryan, Chase and Sadie was all I had on my weekend wish list, so it wasn't too hard to make me happy.
Our weekend kicked off with homemade peanut butter cups and you know that's always a good thing. I really wanted a Reese's peanut butter egg when Chase was napping on Friday but since I couldn't leave the house, I whipped up a batch of homemade peanut butter cups and they were the jam. Is it bad that they didn't last more than 48 hours in our house!?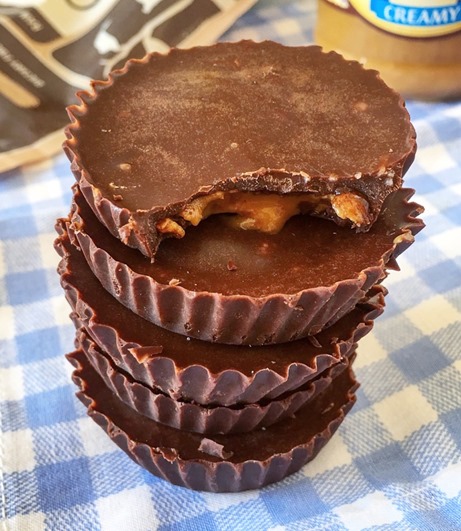 The rest of our Friday night included baked ziti, early bed times and reading. Rejuvenating and much-needed!
Saturday
Saturday morning began with a big batch of high protein hemp oatmeal followed by a family trip to the gym. Chase was up by 7 a.m. so we had no trouble making it to the gym by 9 a.m. While Chase played in childcare for 45 minutes, Ryan and I completed our respective workouts and I went through a biceps/triceps/shoulder workout that looked like this: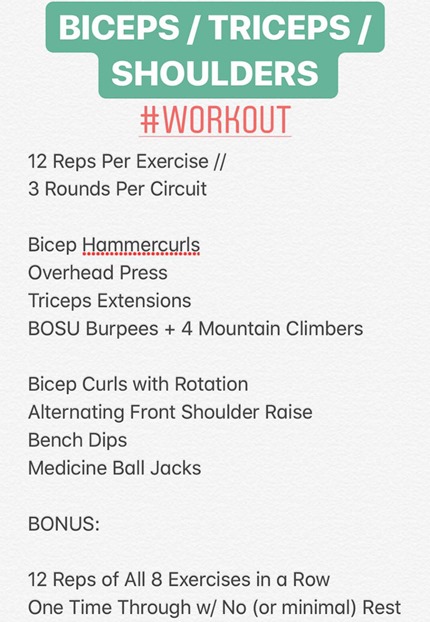 I wasn't feeling overly energetic at the gym so I moved through this one rather slowly, but something is better than nothing, right!?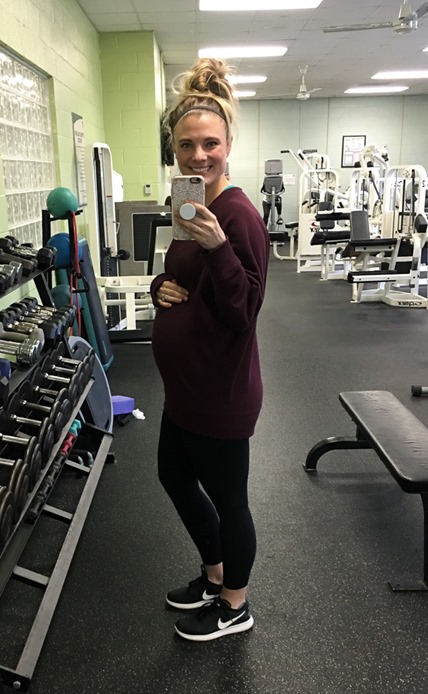 (Hiii baby! FYI, the sweatshirt in the above pic is not maternity and is just an oversize slouchy sweatshirt I cannot seem to stop wearing! It's from American Eagle and available in a bunch of colors. I'd recommend sizing down.)
The highlight of our morning at the gym came after we scooped Chase up from childcare and spent some time in the gym playing basketball. Chase is all about sports lately (if this child sees a ball of any kind, he makes a beeline for it) and he was in heaven working with Dad on his passing, dunking and dribbling.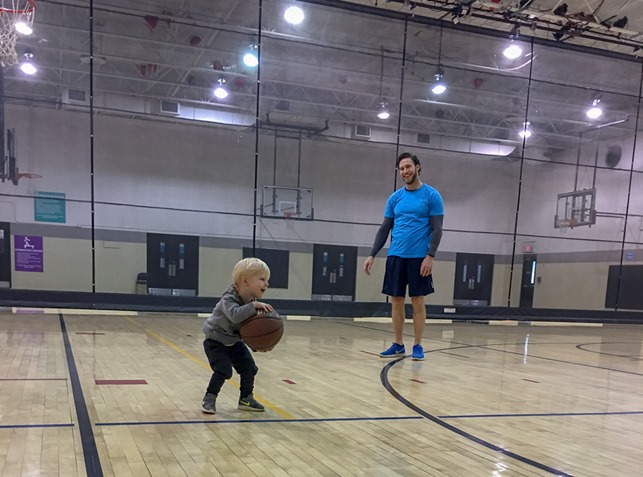 After the gym, our stomachs needed some food, so we popped into Clean Juice in Davidson to share a giant carrot cake muffin selected by Chase solely for the icing drizzle on top.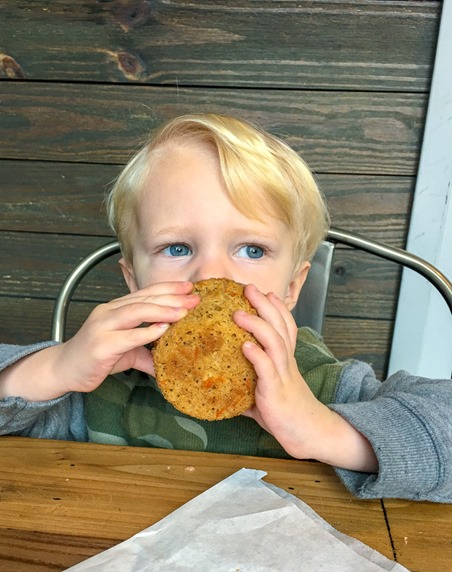 Apparently aggressive eating runs in the family because Chase pretty much face-planted into the muffin. (And no, Mom didn't get a single bite of muffin that had the icing drizzle on top.)
We also ordered some smoothies to go and sipped on them on our way to Sweetwater Farms in Huntersville. I read about the farm on Hula Frog (<—those with little ones must check this site out for local kid-friendly happenings) and apparently the farm is open to the public for free the second Saturday of every month.
I'm not sure how I've never heard about this local gem before because it was such a neat place to visit and the perfect Saturday morning activity for an energetic toddler!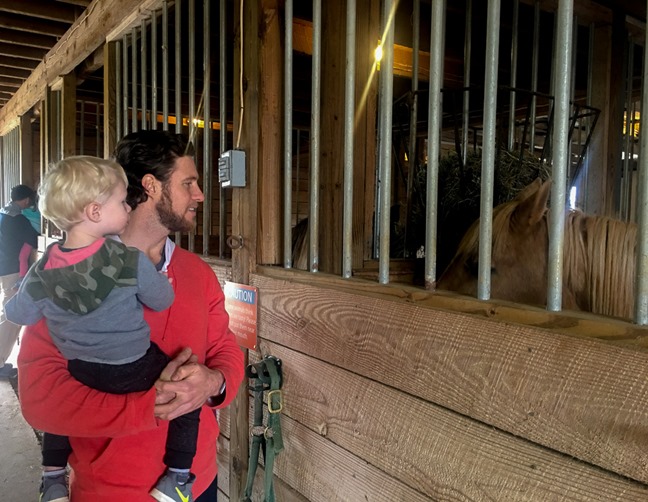 The farm is home to ponies, a cow, a donkey, horses, goats, pigs, chickens and more. Chase thought the animals were cool but he was even more interested in all of the activities around the farm, including the garden center with a big box of dirt for kids to "practice" gardening, lawn games, badminton, hammock swings and tree stump drums.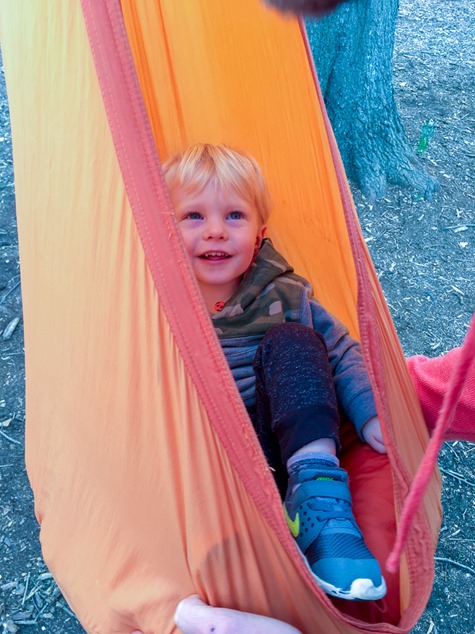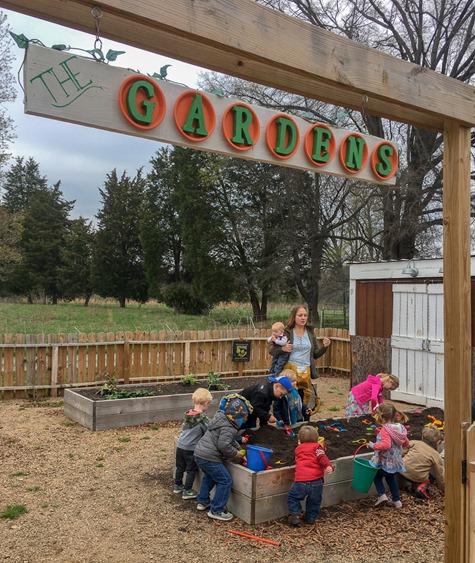 We will absolutely be back!
Once we made it home, we were more than ready for lunch and dug into sandwiches before Chase went down for his nap. Ryan and I then grabbed quick showers and relaxed together on the couch as we researched some possible vacation destinations. We're determined to plan a little getaway for the two of us before baby number two arrives in June and had fun daydreaming and Googling up a storm.
The rest of our Saturday was pretty low key and we stayed close to home with the exception of a quick trip to the park followed by a pit stop at the grocery store for Moose Tracks ice cream. Woop!
Sunday
Sunday morning began with the early-morning service at our church. I think we were all a little groggy when we showed up thanks to the time change but left feeling much more awake thanks to a great message and a mad-dash through the rain back to our car once the service was over.
Since I cannot handle wearing real clothes at home for more than five minutes these days, I immediately changed back into my pajamas once we arrived home and Chase and I did a little food prep for the week ahead while Ryan headed off to the gym.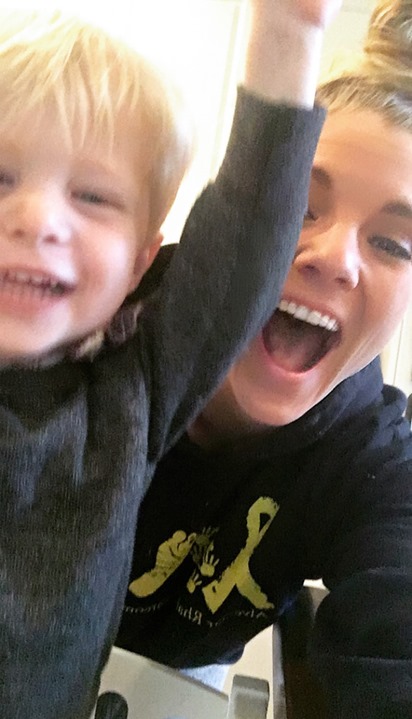 Just after lunchtime, I headed off to a baby shower for my beautiful friend Danielle who is expecting a baby girl at the end of April.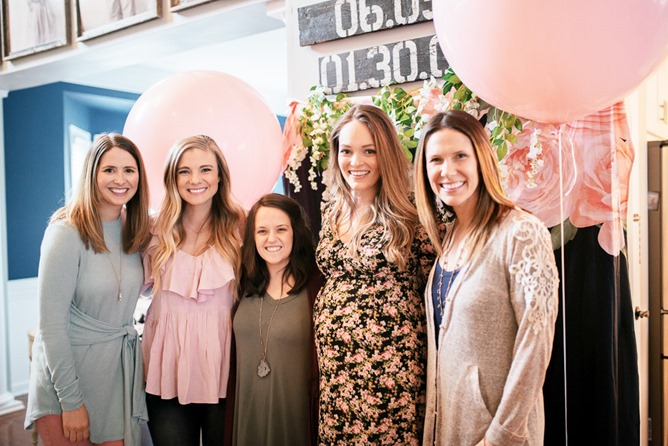 Danielle has such an amazing heart and came into my life at the perfect time after I had Chase. (Our boys are only two days apart!) She's the leader of our small group and one of the most genuine, thoughtful and supportive women I know. I am so thrilled for this exciting time in her life!
Danielle's sister-in-law hosted a stunning shower for her complete with lots of pink, balloons, florals and love.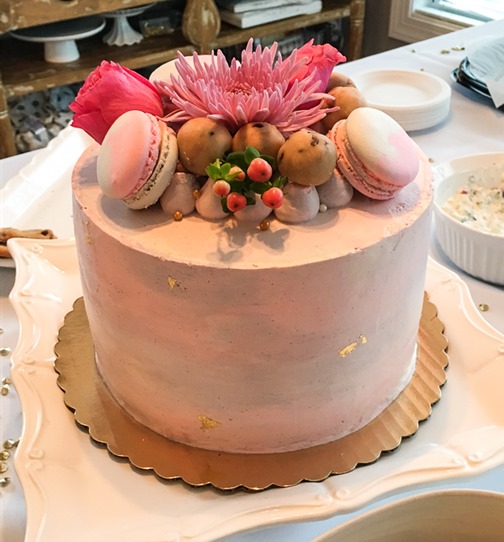 The shower was catered by Zoe's Kitchen and I'm officially head over heels in love with their guacamole. I've been on a HUGE chips and guacamole kick lately but have been largely disappointed by the guacamole at local restaurants. Thankfully Zoe's nailed it and you better believe I will be making a trip to the restaurant this week for a big ol' batch of it.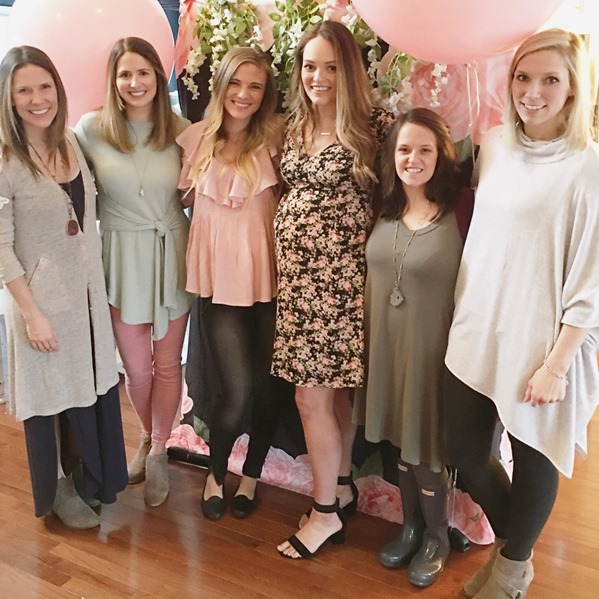 (My top is from ASOS Maternity – only $24 – and my pants are Wendy Bellissimo from Motherhood Maternity but I got them back in 2015 when I was pregnant with Chase. If you have any questions about my girlfriends' looks, let me know and I'll get back to you!)
Once I hugged Danielle goodbye and thanked Kat for hosting such a lovely shower, I drove back home to meet up with Ryan and Chase. We didn't waste much time at home and immediately turned around and drove off to a birthday party for one of Chase's friends, Cameron, at a local kid's gym. The party was wonderful and Chase had a blast with all of the toddler-friendly activities. He ran around like crazy, loved clapping for Cameron as she blew out her birthday candles and couldn't resist breaking into the bubbles he found in his goody bag on the way out.
By the time we made it home, I told Ryan I felt like I lived three Sundays in one Sunday thanks to all of the activity and I was more than ready to crash in bed by 9 p.m. Thankfully Chase did well with his usual bed time despite the time change. He woke up two hours after we put him down but settled rather quickly after a sip of water. (Water is my go-to trick/solution whenever he's fussy or crying in his crib. Ninety nine percent of the time nothing is wrong and he doesn't even know why he's crying but if I go into his room and offer him some water it's somehow a magical liquid that helps soothe him. I don't know why it works but I'll take it.)
I didn't make it too far into The Keeper of Lost Things before my eyes were heavy and I fell sound asleep.
I hope all of you had a wonderful weekend and aren't dragging too much today!