Hi friends. I've been rolling through this week feeling one day ahead since Tuesday (so yesterday felt like it should've been Friday) and I've been draaaagging! I've also felt a bit down all week and really need this weekend for a number of reasons, most of all because I just want some uninterrupted time with my family. They always, always make me smile and feel better about anything and everything and I'm looking forward to some quality time together as well as some time with friends!
The weather is supposed to be a bit cold and dreary in Charlotte so I'm hoping we can find some fun things to do indoors and if I can sneak in a little extra reading (I just started The Keeper of Lost Things), then that's all the better!
Before we're all off to enjoy the next few days, I wanted to be sure to share my usual Things I'm Loving Friday post with you guys. See below for a short roundup of some small things that made me smile this week! I hope you all have a wonderful weekend!
Things I'm Loving Friday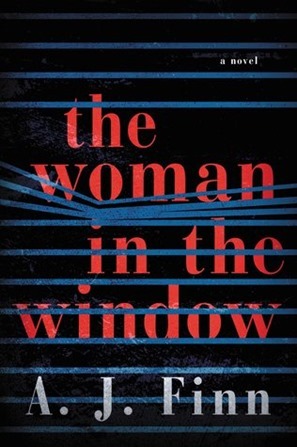 THIS BOOK. Phew! If you previously read and enjoyed The Girl on the Train, you have to add The Woman in the Window to your must-read list ASAP. It's a psychological suspense novel centering around an agoraphobic woman who thinks she witnesses a crime in her neighbor's home. The first half of the book is a little slow to start but once it took off, it REALLY took off and I could not put it down. I found myself flying through this book and loved trying to figure out what was real, what wasn't, who did what and who might be in danger.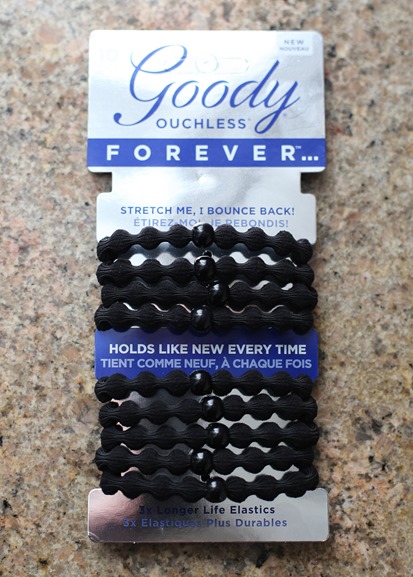 I recently found my new go-to gym hair tie! Hellooo, Goody Ouchless Forever! The packaging of this hair tie says the hair ties "hold like new every time" and bounce back and as someone who typically doubles up on hair ties at the gym and loops them around my hair as many times a possible for the absolute tightest hold, I had my doubts.
The first time I used it, I actually didn't even think about the hair tie at all until after my workout was done which pretty much says it all. My messy bun didn't budge during my workout and the Ouchless Forever hair tie has been my go-to gym hair tie ever since. If you find yourself having to stop mid-workout to tighten your ponytail or re-do your bun because it's too loose, check this bad boy out! I think you will very quickly fall in love! (And, just to alleviate any confusion, I still absolutely love the Invisibobble hair tie I've mentioned on the blog in a past TILF feature and use it every night. It's my preferred hair tie for sleep and preserving waves in my hair overnight without causing any creases. The Ouchless Forever hair tie is now my preferred GYM hair tie. Different hair ties for different purposes!)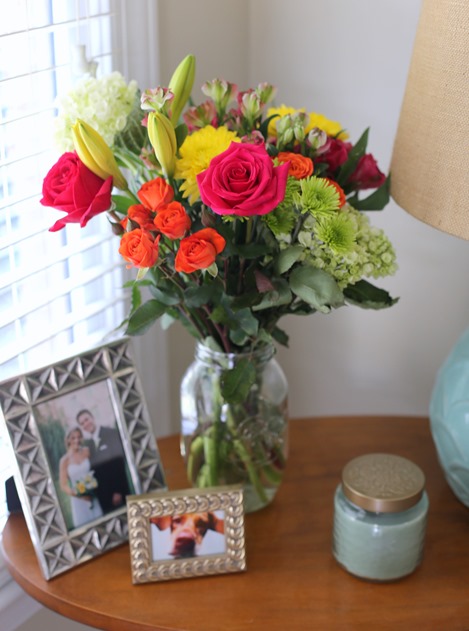 I've had a few rough days this week for personal reasons and earlier this week, Ryan brought home this beautiful bouquet of flowers for me which absolutely made my heart swell. (These flowers were the gift that kept on giving when Chase commented on them the next day and said, "Dad gave Mom flowers!" This made me smile so big for these reasons. I hope and pray Ryan and I raise a thoughtful, kind and generous man and that gestures like this toward loved ones continue to stick out to him and impact his heart.) Also, is it just me, or would you guys also rather receive flowers at random times when you could really use a smile over the traditional flowery holidays? A surprise bouquet when I'm feeling blue means so much more to me than Valentine's Day flowers. I truly could've cried when Ryan brought them home for me because they were completely unexpected and so, so appreciated.
This is kind of a random story but it goes along with this line of thought… This year when Ryan was leaving work on Valentine's Day, he called me and said there was "a decent amount of traffic" on the road. I had a feeling this was code for "I need to stop and grab you some flowers," so I quickly told him to drive safe and that if the "traffic" he was in involved a pit-stop for flowers, I'd rather him come home and see us 10 minutes early than receive flowers for Valentine's Day. He burst out laughing and said I saw right through his plan. Can you tell quality time is one of my love languages?
A few weeks ago, I mentioned my experience with professional eyebrow tinting (you may see a before/after here) and it's something I quickly fell in love with as a natural blonde with the lightest eyebrows (and eyelashes) in all the land. After commiserating over light eyebrows with a blonde friend of mine, she recommended I check out a super-cheap tint kit on Amazon for a DIY eyebrow tint I could do at home in between professional appointments.
I was incredibly apprehensive and nervous to try it out, but now that I've used it twice, I can say I am a BIG fan. It was really easy to use and the intensity of the tint was just right for my brows. (I used the light brown color but they have many shades available.) The first time I used it, I got nervous and wiped the tint off early, but it's very easy to immediately add more back on and allow the tint to deepen. Of course I prefer the professional tint and shaping, but at $10 for four applications, this kit breaks down to $2.50 per application and you can't beat that price! (Note: The kit says it's for hair, but a TON of the reviews are user experiences with eyebrow tint so check those out if you're on the fence!)
Six Things That Changed The Way I Approach Fitness (A blog post about a few things that impacted my workouts and my overall approach to health and fitness.)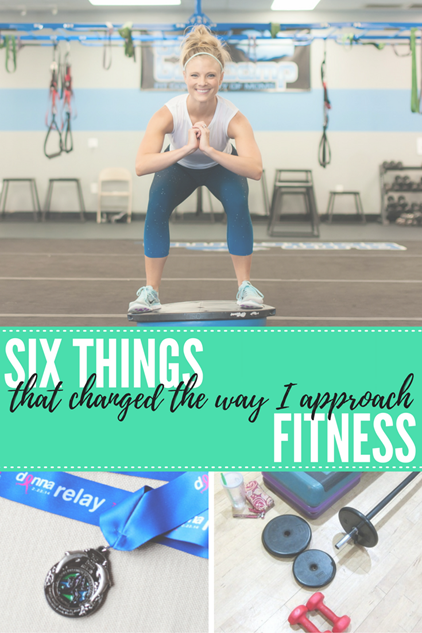 Five Simple Weekday Lunches (Check this one out if you're on the lookout for easy, healthy lunch ideas!)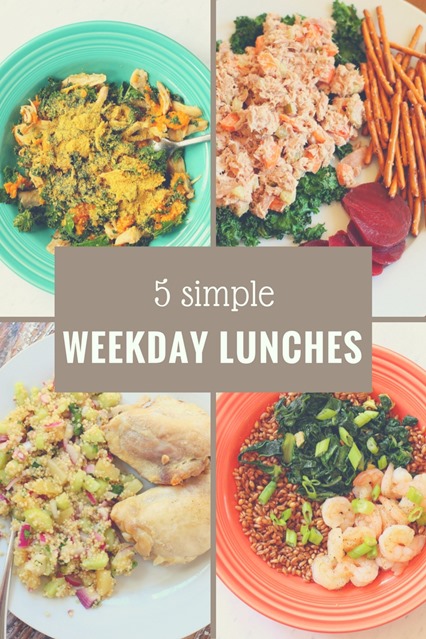 Food: Vegetarian Black Bean Enchiladas / Oatmeal Banana Coconut Cookies / Slow Cooker Shrimp Boil
Fitness: 5 Home Workouts for Moms / Lower Body Slider Workout / Total Body Dumbbell Workout
Weekend Sales: Buy One Get One Free Shorts at American Eagle (Includes the finally restocked TomGirl denim shorts I discovered last summer and LOVE for their distressed look and slightly longer length) / 30% off at J.Crew with code WORKIT / Extra 20% off at Kohl's with code EXTRA20 (Includes the Instant Pot)
Question of the Day
What is one thing you are loving this week?