Last night was one of those "I feel like I'm back in high school again" evenings. My mom made a delicious dinner that included the ultimate comfort foods: Mashed potatoes and gravy! Plus pork roast, peas and fruit salad.
After dinner, my mom, sister and I watched The Bachelor together. I remember watching The Bachelor and The Bachelorette with them when I was in high school and falling in love with Ryan Sutter from Trista's season the moment he walked out of the limo.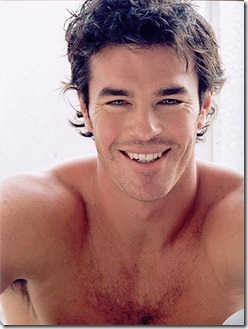 He was such a dreamboat.

Did anyone else watch The Bachelor last night? I found the episode rather annoying. The whole Shawntal thing seemed like a lame attempt at added drama. Feel free to join in our discussion of last night's episode on the PBF Facebook page.
Workout
I was pretty exhausted from this weekend's wedding fun and opted to sleep in until 7:30 a.m. It felt glorious!
I didn't waste any time getting to the gym after I awoke and did 20 minutes of cardio before completing an upper-body workout full of supersets that looked like this: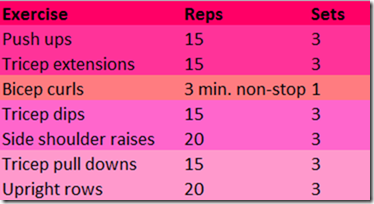 (Note: Exercises highlighted in the same color were completed as supersets.)
It felt good to get back in the gym after a two-day hiatus.
Breakfast
Breakfast today included a bunch of random foods I found in my parents' pantry and fridge.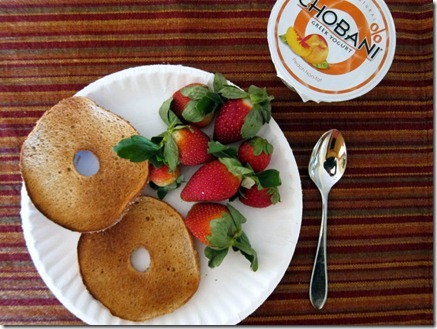 I ate a toasted whole wheat bagel thin, fresh strawberries and a cup of peach Greek yogurt.
Plus a small handful of pecans for some healthy fats.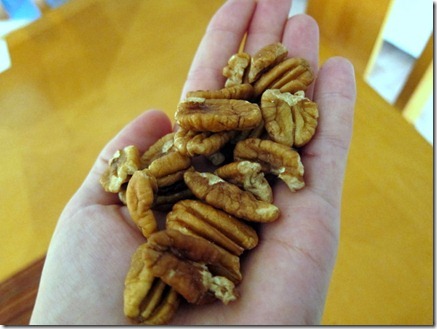 I also drank a small bottle of flavored water.
Sadie didn't leave my side as I ate my breakfast which was fine by me. I missed her little face!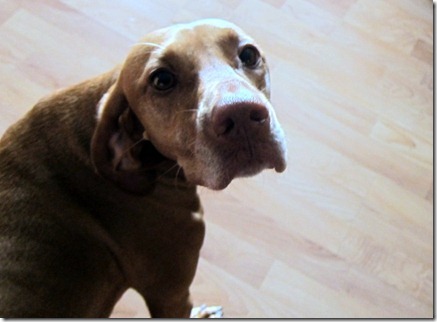 Time to get to work. I've seriously neglected my professional to-do list and need to get to it today!