I made a meatloaf!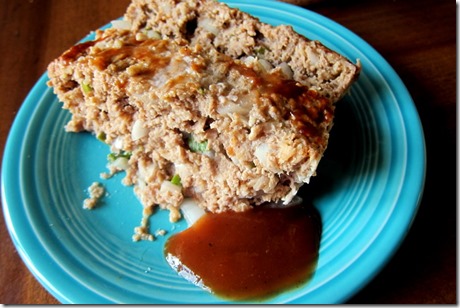 I knew I'd be working through lunch and dinner today, so I figured I'd make a meatloaf in the morning so I'd have a tasty lunch and dinner that I could easily reheat when I got hungry.
Ground turkey served as the base of my meatloaf and I incorporated one of my favorite kinds of barbeque sauce, Bone Suckin' Sauce, into the meatloaf to amp up the flavor. It was delicious!
BBQ Turkey Meatloaf
Recipe adapted from Cooking Light's Turkey Mini Meat Loaves
Ingredients
1 lb. ground turkey
1/3 cup + 2 tablespoons BBQ sauce
2 teaspoons mustard
2 egg whites
2 garlic cloves, minced
1/2 teaspoon salt
1/2 cup old fashioned oats
1/2 onion, chopped
1/3 cup scallions, chopped
Directions
Preheat oven to 350 degrees.
Combine all ingredients except for 2 tablespoons of BBQ sauce in a large bowl and stir until everything is thoroughly combined.
Press mixture into a loaf pan sprayed with cooking spray. Top with remaining BBQ sauce.
Bake for 45 – 55 minutes.
Slice, serve with additional barbeque sauce if desired and enjoy!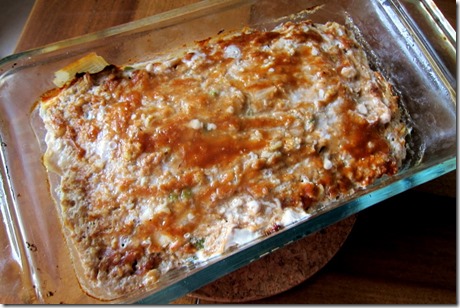 You could easily use lean ground beef in place of the turkey if you prefer, but it was quite flavorful with the turkey. I'm a fan!

In addition to working out and blogging this morning, I did something rather unusual before 9 a.m.