Oh heeey! Fancy seeing you here!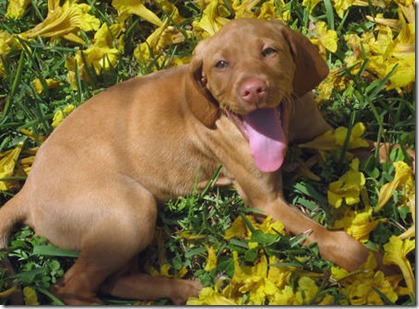 Yes, that is puppy Sadie. It felt like the kind of morning that should start with puppy pictures. I'm not sure why, but let's roll with it.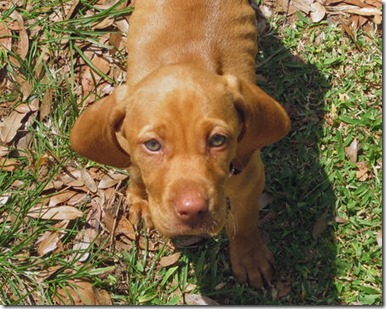 Fun fact: Sadie was once featured on The Daily Puppy! I submitted her pictures several years ago because I was (am?) clearly an overly proud puppy parent. I then got a bunch of my coworkers at the time to submit pictures of their puppies that were also featured on the site. It was puppy paradise! (For all the pug lovers out there, check out my friend Katie's adorable pug, Rex!)
Ain't no shame in being a little too in love with your dog. There's a place for people like you and it's called Peanut Butter Fingers. Welcome!
Workout
After that nice little tangent, let's move right along into the food and fitness side of things.
I based today's workout on the scheduled Best Body Boot Camp workout for the day but changed things up a bit since some of the exercises targeted deltoids and triceps and I worked those muscles yesterday in my Cardio + Arms Workout. I subbed in back and abdominal exercises instead and called it a day.
Breakfast
Breakfast this morning was wonderful!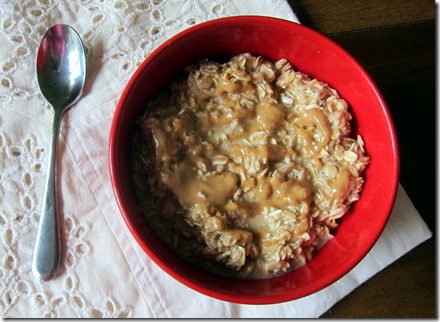 I made a batch of my peanut butter oatmeal cookie dough overnight oats last night and topped them with a drizzle of natural peanut butter this morning before digging in.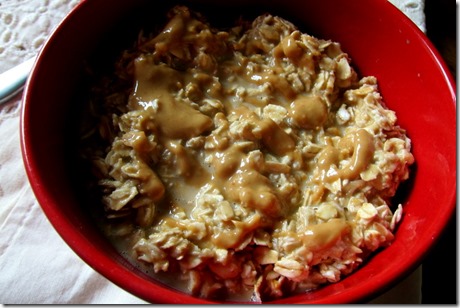 They are so, so good. And filling!
I hope you guys have a great Wednesday!
Questions of the Morning
Big dogs or small dogs? 
What is your favorite dog breed?
I'm a big dog lover through and through, but I have a soft spot for French bulldogs. They are so darn cute! As for my favorite dog breed, I'm a little partial to vizslas but I also love Great Danes and German shorthaired pointers. (Running basset hounds are pretty phenomenal, too. Especially #4.)