Good morning to you! I hope you were able to enjoy a fun weekend with some relaxation thrown in as well.
Our weekend was filled with lots of time outside!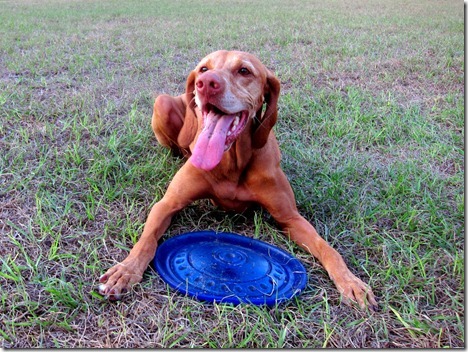 Sadie was in frisbee heaven!
We also found a used washing machine to replace our old washer that kicked the bucket back in December. I never blogged about it, but our washing machine completely overflowed one day into our kitchen and living room. We thought we fixed it when, a couple weeks later, it caught on fire when Ryan was home doing a load of laundry. Two strikes and you're out!
On Saturday we found a replacement on craigslist and so far it seems to be working quite well. We had a month's worth of laundry built up to tackle yesterday, so I posted up in front of the TV to sort through my clothes while watching the Golden Globes.
I don't usually care about award shows at all, but I think Tina Fey and Amy Poehler are hilarious, so I was curious to see how they would do as hosts of the show.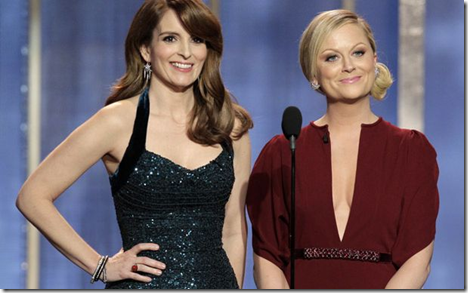 (Source)
I thought they killed it with their opening monologue! I only tuned in for about an hour before calling it quits, but Tina and Amy cracked me up! I also loved Adele's acceptance speech.
As for the beautiful dresses? I thought there were quite a lot of gorgeous gowns last night, but my two favorites of the evening included Jessica Alba's coral dress and Kerry Washington's champagne dress.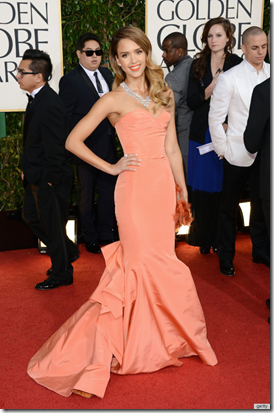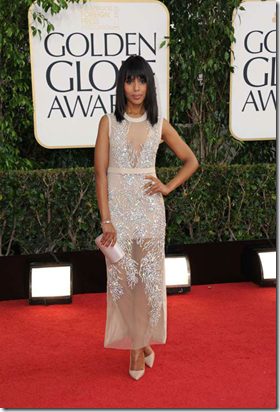 The coral color of Jessica's dress looked fantastic on her and I thought Kerry's dress was different and absolutely stunning.
Workout
This morning I was up nice and early for a workout. It's week two of Best Body Boot Camp! The workouts are the same as last week's workouts, though the tempo of the exercises changed slightly.
Today's circuit wasn't crazy hard, but it still had me sweating!
Breakfast
When I walked through the door after my workout, I grabbed a banana and ate it as I prepped breakfast.
Scrambled eggs + Chicken sausage + Spinach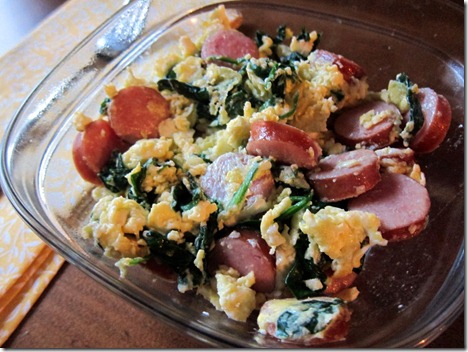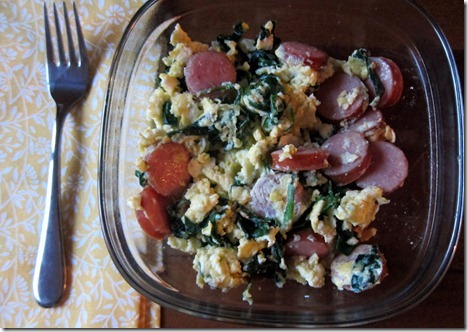 Yum!
Questions of the Morning
Do you enjoy award shows?
Did you watch the Golden Globes last night? Did you think Tina and Amy did a good job as hosts? Did any dresses stand out to you?
I never really care too much about award shows, but I was excited to see Tina and Amy last night and thought they were hilarious!