I spent most of yesterday watching Chase and his BFF Lilly which was honestly just what I needed and a great distraction. My mind and emotions are still all over the place, so today seems like a good day for a random blog survey.
You guys know how much I adore blog surveys and since the last time I featured one on the blog was back in March, I figured we were overdue. I always love it when you guys participate in surveys, too, and since this is a short one, feel free to pick and choose or answer all of the fun prompts.
This survey is a fill-in-the-blanks style survey I bookmarked from Tina's blog! Enjoy!
Fill In The Blanks Blog Survey
I would try out for community theatre once.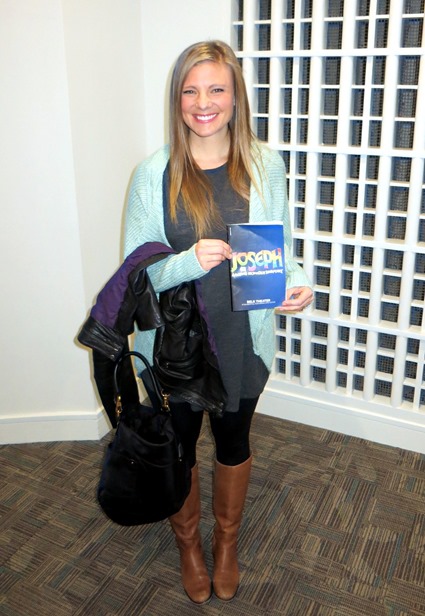 (I was pregnant in the above pic when Ryan and I saw Joseph back in 2015 but I didn't announce it on the blog until a week later when I was 17 weeks. So sneaky!)
I always tell Ryan it's such a shame I was not blessed with the gift of song because I absolutely LOVE to sing and adore musicals. Part of me REALLY wants to give community theatre a shot but I'm so intimidated, especially since I severely lack talent and have NO experience, outside of performing arts summer camp when I was in elementary school. Don't I sound like a director's dream?
I always say that if a local theatre casts for Joseph and the Amazing Technicolor Dreamcoat (or now Hamilton), I will try out just for kicks even though I know I'd be absolutely terrified and turned away immediately. Maybe they could use me as an extra in the background where I could help with stage set up and lip sync my heart out?
The weirdest thing I ever ate was frog legs.
This one is hard! Are frog legs that weird? I don't know. I can't think of anything too crazy. I've also had octopus, but that also doesn't strike me as that strange. Probably because I LOVE octopus!
The movie of my life would star Amy Smart.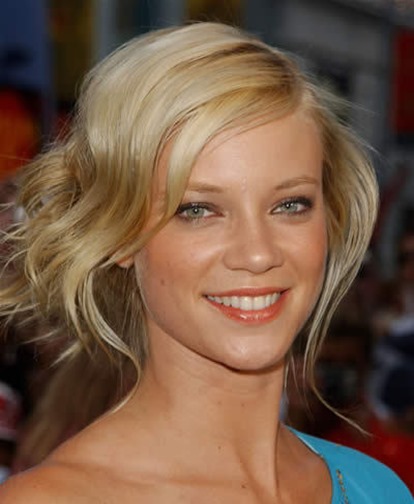 I picked Amy Smart because she's pretty much the only celebrity people have ever told me I resemble. I got it a lot the summer that the movie Road Trip came out but it has been a while!
My go-to food indulgence is ice cream.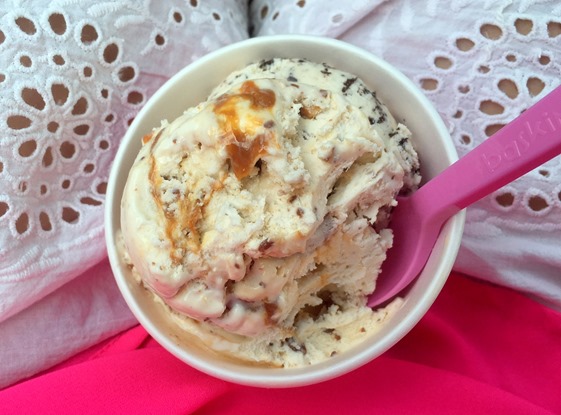 Eating an entire pint in one sitting would be too, too easy for me.
The last live concert I saw was Straight No Chaser.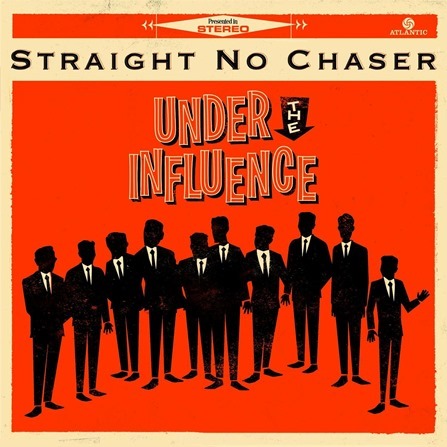 If you've been reading this blog for more than a hot second, you probably know how much we love a cappella music in our house. We are big-time fans of Straight No Chaser and have seen them in concert a number of times. (They typically tour around the holidays and if you love a cappella or just fun, upbeat music, definitely check them out.) Also, I just realized it's been quite a while since we saw a live concert so we should probably change that… Zac Brown Band is on our radar the next time they come in town!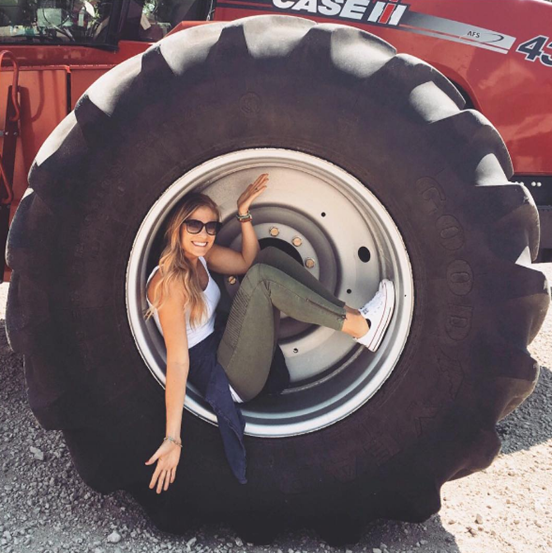 Do these even count as jeans? Probably not, but let's just roll with it! I've honestly never loved wearing jeans because I don't think they're very comfortable and have a hard time finding jeans that fit my body well. (I need more room in the booty/hips/thighs and less in the waist and those two never seem to go hand-in-hand.) These moto leggings are my new go-to pseudo-denim leggings and I have amassed quite the collection of various colors. (The midnight blue color looks the most like real jeans.) I have all of my girlfriends hooked, too! They're the BEST and so comfy. (P.S. I know the ROOLEE leggings are sold out all the time, but I found these moto leggings that look almost identical. I just can't personally vouch for them!) For those who have asked in the past, I wear a size medium and while I think they fit mostly true-to-size some of you have commented to recommend sizing up to anyone in between sizes.
When I finally began incorporating primer into my beauty routine a few years ago, it changed everything and now I cannot imagine putting on my makeup without it. I swear my Smashbox primer helps my makeup last 10,000 times longer and whenever I forget to put it on, I feel like my makeup looks like a hot mess a couple hours later. This primer is more than worth the splurge!
I also swear by Living Proof Dry Shampoo. It's fantastic and allows me to go days and days between shampoos! As a busy mama on the go, it saves me on a daily basis! I also feel like it adds texture and volume to limp roots, so I love using it to give my hair a little oomph as well.
Question of the Day
Your turn! Fill in the blanks…
I would ________ once.
The weirdest thing I ever ate was ____.
The movie of my life would star _____.
My go-to food indulgence is _____.
The last live concert I saw was _______.
My favorite jeans are ________.
My can't-live-without beauty product is _____.
Hi friends. I hope you are having a good Wednesday so far.