Hello there and good morning to you! I hope the rest of your Wednesday went well! Our Wednesday evening was a nice combination of semi-active and relaxing. Once Ryan and I arrived home from work, we took Sadie on a chilly 30-minute evening walk before heading home for dinner.
On the menu last night was a fresh, flavorful salad from the Skinnytaste cookbook! (<—Highly recommended.)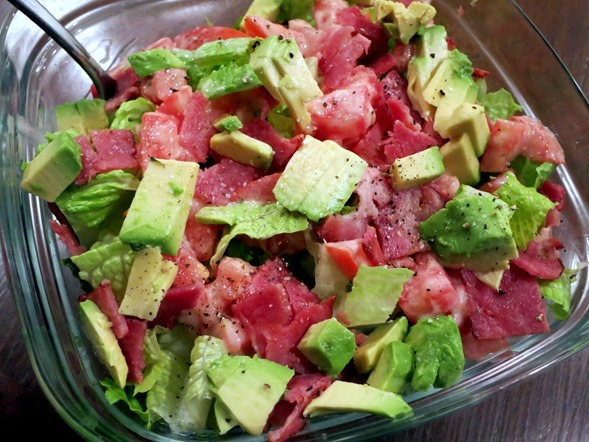 Gina's blog post earlier this week reminded me of the delicious-looking BLT salad I previously dog-eared in her cookbook. It sparked a craving and I am pleased to report that the salad tasted fantastic!
I followed the recipe almost exactly, but doubled the amount of avocado because Ryan and I are avocado fanatics. I also added a bit more light mayo to the "dressing" that comes together simply by combining sliced Roma tomatoes with light mayo, salt and pepper.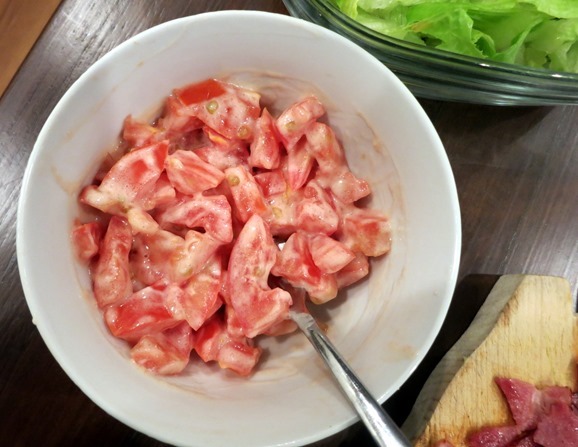 We enjoyed our salad with fresh cornbread (an odd combination, yes, but also quite tasty) and agreed it's a recipe worth making again and again. I think it would be a fabulous addition to a summertime BBQ!
Today
On the agenda for today is more teaching + working! But first, I'm doing my best to assemble a bunch of paperwork to submit to NASM to keep my personal training certification active!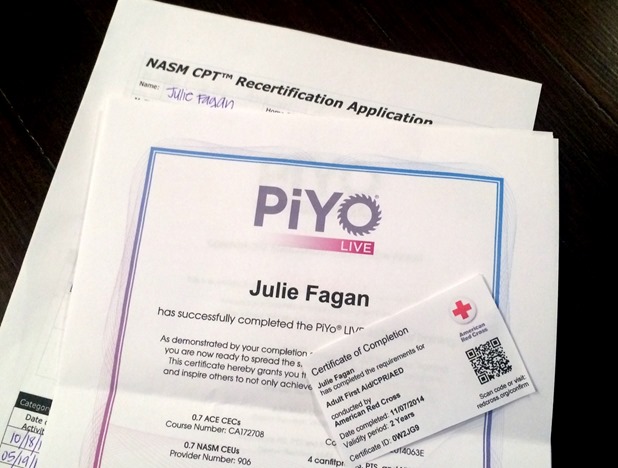 Every two years, NASM Certified Personal Trainers are required to submit continuing education credits to keep their certification alive and stay on top of their game.
My work day will begin at 9 a.m. when I teach an indoor cycling class, so it's time for me to boogie!! Have a great Thursday!
Question of the Morning
Where do you usually go to find new recipes? Cookbooks? The internet? Blogs?
When I'm looking for new recipe ideas, I will often Google certain ingredients I have on had to see if there are any fun new ways to use them that sound appealing. If I'm going to really sit down and make a meal plan, I love flipping through my cookbooks. There's something I adore about curling up on the couch, holding a cookbook in my hand and finding new recipes to try!