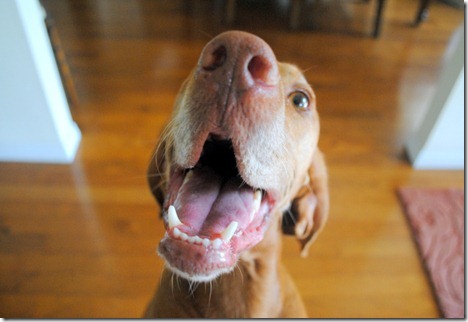 Pure joy.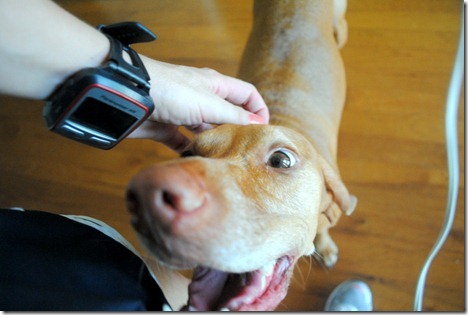 I am trying to figure out a way to bottle up her enthusiasm for running and market it to the masses.
Sure, I love a good workout, but there's no way I have that much enthusiasm before heading out on a run.
The excitement hits me after a hard workout, but before a sweat fest, I look much more like this…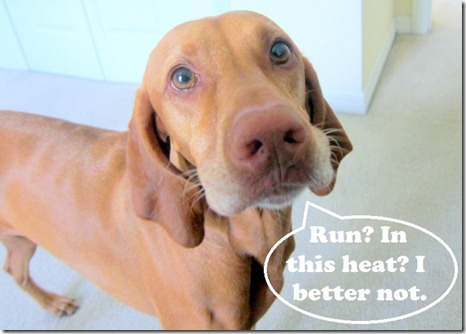 Fortunately a super-psyched up dog does a lot for my workout motivation and Sadie's spunky attitude is what got me out the door a little before 9 a.m. after I published my morning blog post.
Her sleepy attitude from this morning dissipated quickly and, since she didn't get her usual morning walk, she was ready for some exercise. By the time I got up from my desk to wash the dishes from my breakfast, Sadie was at my feet giving me the eye.
I leashed her up and we headed out for a three mile run followed by a one mile walk. I planned to run five miles, but it was already so hot that I changed my game plan a mile into the run.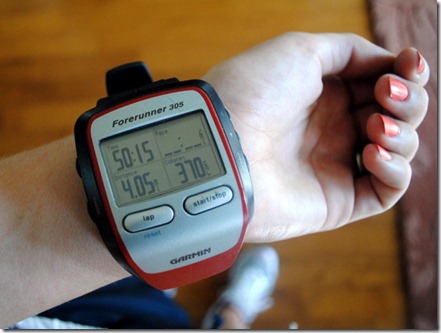 When we arrived back home, I took out Bethenny's Skinnygirl Workout yoga DVD (added to my Amazon store) and selected the 20 minute session to use as my post-run cool down stretch. (You can see my review of the DVD here.)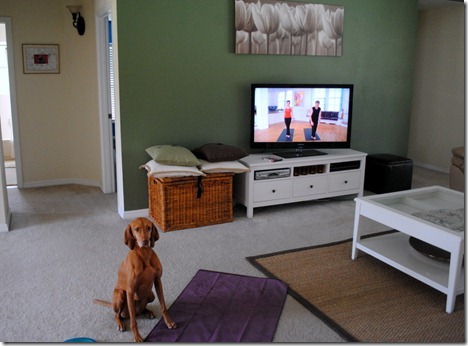 Sadie was not ready to cool down and made the first five minutes of my yoga practice rather miserable. She licked my face, weaved in and out of my body when I was in downward dog and pestered me until she got bored and plopped down next to my mat with a frisbee looking at me like I was a disgrace. 
After yoga and a quick shower, I worked through the morning until my stomach started growling.
Lunch
Lunch today was a two-parter.
Part one will surely gross some of you out, but those of you who love cottage cheese may be intrigued!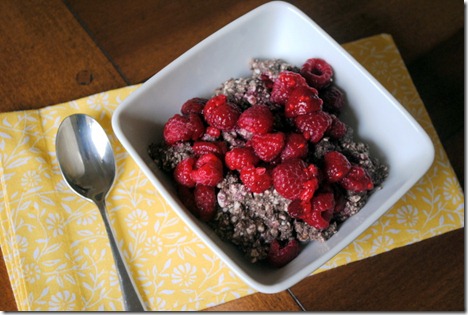 That would be a surprisingly tasty bowl of chocolate cottage cheese!
To make the cottage cheese, I combined 1.5 cups of 1 percent cottage cheese with a tablespoon of cocoa powder and a squirt of honey before topping it off with frozen raspberries that I quickly thawed in the microwave.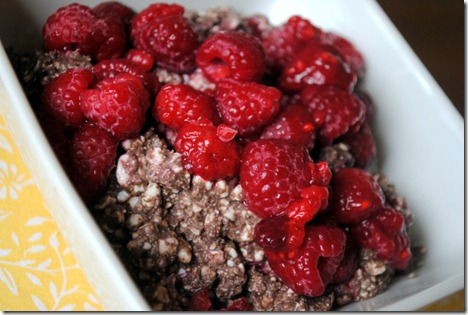 I know it looks and sounds totally sketchy, but I loved it! Protein-packed, full of chocolate flavor and yummy. It's not for everyone, but it worked for me.
Part two of my lunch included three-cheese scrambled eggs made with Alouette spreadable cheese, feta cheese and parmesan.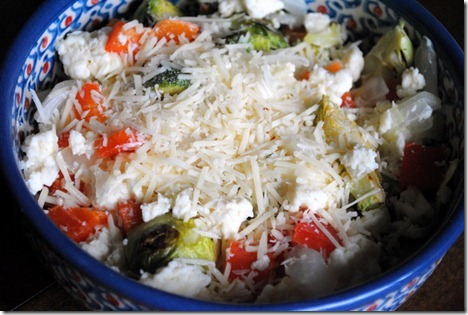 I made the eggs with two eggs, egg whites (from a carton), onion, a sliced red pepper, roasted Brussels sprouts and the three cheeses and really enjoyed the combination of flavors.
Not too shabby!

I now have a few freelance pieces that need attention. It's hard to believe I'm working on winter assignments already!

This is what happens when I ask Sadie, "Do you wanna go for a run!?"