If following Tina's Best Body Boot Camp plan has taught me anything, it's the importance of finding an exercise routine that I enjoy.
When I initially hopped on board the LiveFit Trainer train a few months ago, I thought it would be a great fit since I love strength training and wanted a new challenge. (I was never committed to the meal plan part of the plan.) I quickly found myself bored with the workouts and unenthused. I know many people love the LiveFit program, but it wasn't the right fit for me.
Sometimes I think we get caught up in fitness trends and feel like we should be doing a certain kind of exercise. When that workout is actually quite miserable for us, we'll power through and start to dread our workouts… or we'll quit.
Here's the thing: You don't have to run a marathon. You don't have to practice yoga every day. You don't have to be a P90x-er or adore circuit workouts. You don't have to enjoy CrossFit. You don't have to be the best Jazzerciser in all the land. Find the workout that works for you.
I felt like I should love the LiveFit program because so many other people were singing its praises, but it just wasn't the workout program for me. Tina's boot camp is a much better fit for me and I always look forward to the workouts. Most of Tina's strength workouts are performed in supersets or circuits that pique my interest and make time fly by. She's a master trainer, that one!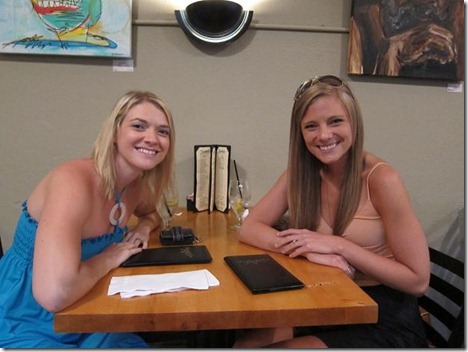 (Picture from the first time I met Tina.)
I guess this is just my way of saying that exercise should be fun.
Sure, some of the workouts that I do basically suck when I'm doing them because they push me outside of my comfort zone, but they also challenge me and excite me and leave me feeling accomplished. In the end, I really like my workouts!
When I find myself in a workout rut or when I'm feeling unmotivated at the gym, I really try to reevaluate my workouts and begin a new exercise regimen that I enjoy. (If you're going through this feeling right now, you might also be interested in this throwback post: Recharging Your Workout Routine.) I go through workout phases like everyone else. Sometimes I love training for a half marathon while other times I'm all about strength or circuit workouts (um, right now). Variety is where it's at! 
Today's workout was probably my favorite one from the Best Body Boot Camp program so far, as it included three different circuits with three different exercises that I repeated as many times as I could in 10 minutes. The 30 minutes went by so quickly and I loved it. I'm saving this workout for a rainy day once this Boot Camp program is over!
Breakfast
Breakfast this morning came in the form of pancakes.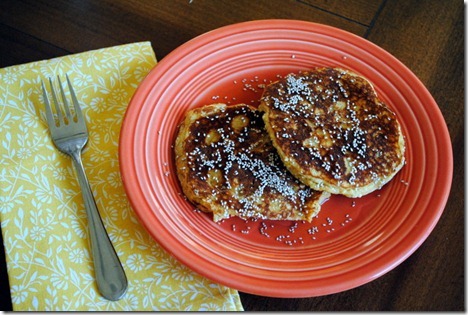 I added some chia seeds to the batter and sprinkled some on top as well for some fun texture.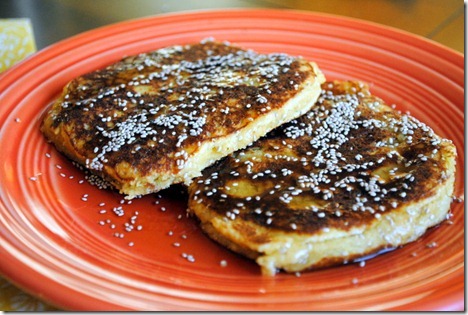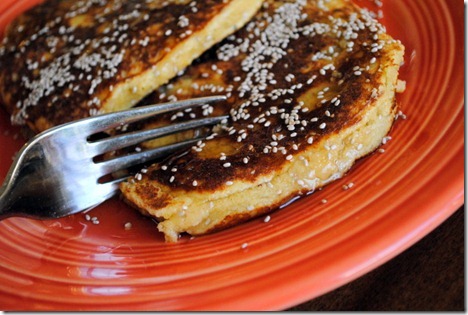 Not a bad way to kick off a Friday!
Question of the Morning
Have you ever felt like you should try a certain workout because it was "trendy?" Did you end up loving or loathing it?