I think I'm going insane.
Ever since this morning's run-in with a mouse in our kitchen, I keep thinking I see one scampering about out of the corner of my eye. It's maddening!
One question for you guys: Who wants to come over for a sleepover!? Let's have a party. Bring your cat.
Sadie Drop Off
This morning, after tackling some emails in my inbox, I headed out to drop off the stomach kicker/ mouse stalker-but-not-killer with my mom. My family will be watching Sadie for the next three days as Ryan and I head to Atlanta for my birthday celebration weekend!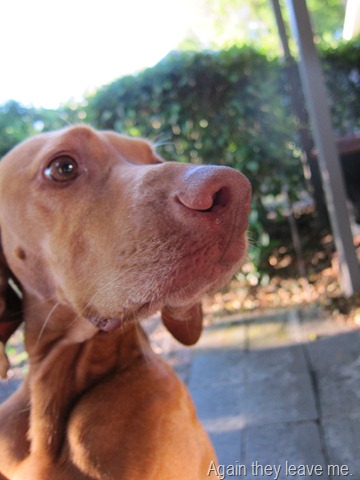 I've been anxiously awaiting this trip since my birthday back in April and can't wait to scuba dive with some whale sharks. It's going to be freaky and fantastic all at the same time.
I spent a good hour with my mom after dropping Sadie off and really enjoyed catching up with her. Sadie was beyond excited to see my mom and whimpered, peed and frothed at the mouth all at once when she first heard her voice.
Lunch
Lunch today was totally random because my timing got a little screwy since I was out and about.
First, a white chocolate macadamia nut Luna bar…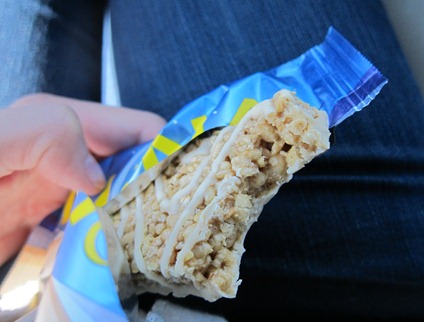 (Recycled picture because I was driving on the highway and it was dangerous to snap a photo. Safety first!)
Then a waffle with almond butter when I got home (x2!)…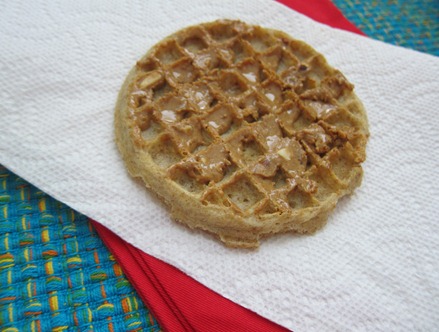 Followed by an unpictured Granny Smith apple with more almond butter. Sometimes random just works.
Off to set up a guest post for tomorrow afternoon on the blog. It's a good one!

Giveaway Winners
Now for the winners of yesterday's BIC Bands giveaway! Congratulations to…
#321, Kaleigh: "i love the skinnie minnie sold yellow gold!!"
#1,350, Brett: "I would love a sparkly pink or the teal. Animal prints rock too. Headbands are such a fun accessory, but I LOATHE the way they slip off & need to be replaced every 55 seconds. These seem perfect "
#782, Shae: "Thin solid black so it will go with everything!! Sadie is too cute!"
#594, Emily: "I'm a fan of patterns and I can always use a little sparkle in my life!"
Please email me your mailing address and the BIC Band you would like at pbfingers@gmail.com ASAP so we can get you some BIC Bands!