The first half of our weekend was spent Babymooning and the second half has been spent cuddling up with a feverish toddler. Thankfully Chase seems to be improving today but he actually requested a nap this afternoon, so there's no denying he's still a little under the weather.
Friday
Ryan and I spent all day Friday in Charleston, South Carolina and it was so much fun. Incredibly windy but fun! We lucked out with temperatures in the upper 60s in Charleston both Friday and Saturday which made strolling around the city quite comfortable.
Dress: Audrey & Olive / Chambray Top: Liverpool Jeans Company via Stitch Fix / Shoes: TOMS Avalon Sneaker (my go-to comfy casual sneakers to pair with everything) / Tote: Kate Spade via RueLaLa 
Our Friday morning actually began on Kiawah Island with breakfast sandwiches and a walk on the beach followed by a 45 minute drive into Charleston where we kicked off our time in the city with lunch at Leon's. A few of you recommended this hot spot to me and Ryan read about their amazing fried chicken so it ranked high on our list of places to try.
The exterior of the building is rather unassuming but the fact that every table on Leon's patio was full quickly told us we made a good choice.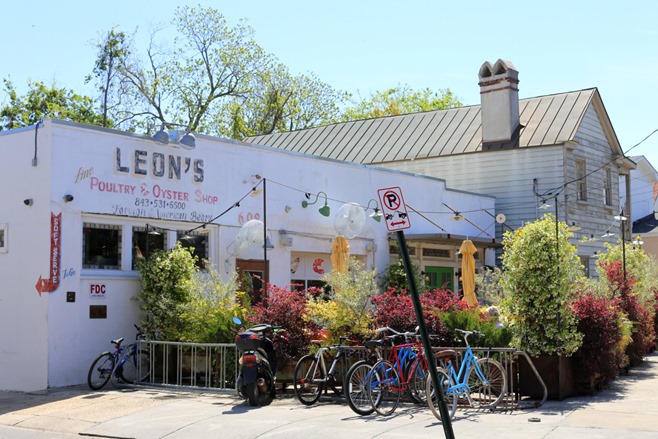 We avoided a wait by grabbing two seats at the bar and ordered chargrilled oysters to share which were fantastic!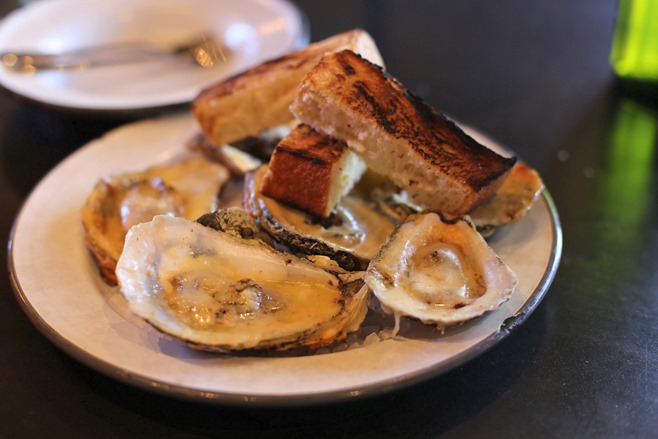 I don't normally love oysters that have been seasoned in any way and prefer my oysters raw but since I'm pregnant, I'm avoiding raw oysters at the moment and was pleasantly surprised by how much I enjoyed the cheesy chargrilled oysters we ordered. I could've easily polished off a dozen myself but knew I had a kale salad and two pieces of fried chicken coming my way.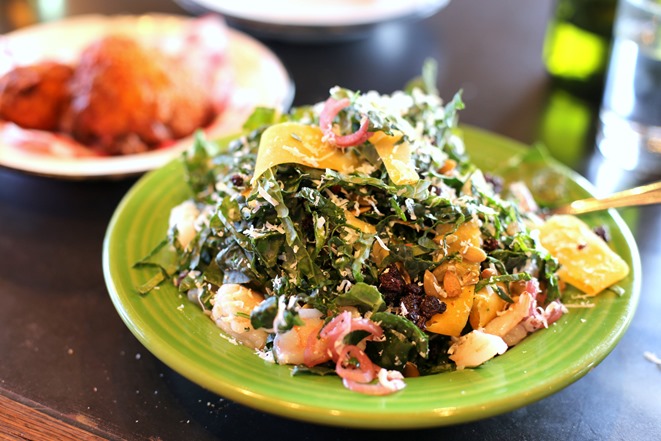 Once we were done with lunch, we walked along King Street for a bit and bought a couple of treats: Honey from Savannah Bee Company, a rocket ship bath bomb for Chase (it apparently makes the bath water blue and sparkly) and a second pair of lululemon align pants for me because I LIVE in the only pair I have right now and felt like a second pair was quickly becoming a maternity necessity.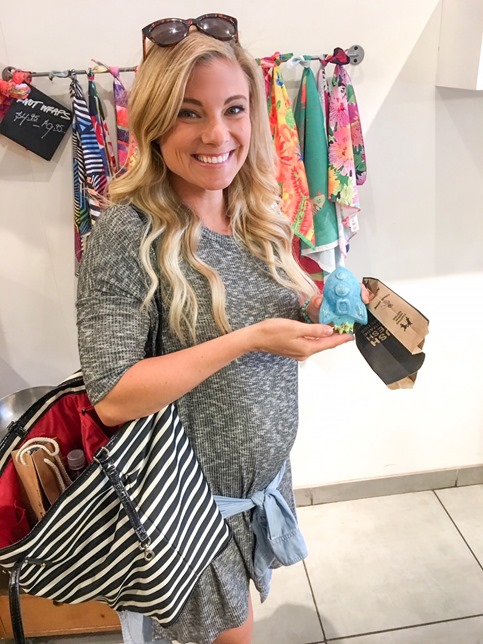 Eventually we made our way to a local park to meet up with a small group of people for a tour of Charleston led by Two Sisters Tours. Ryan and I both wanted to learn a bit more about Charleston's rich history and figured a walking tour would be a great way to explore and learn a little something along the way. Our tour was led by Mary Helen, a long-time Charleston native whose knowledge of her city was only trumped by her obvious love of Charleston.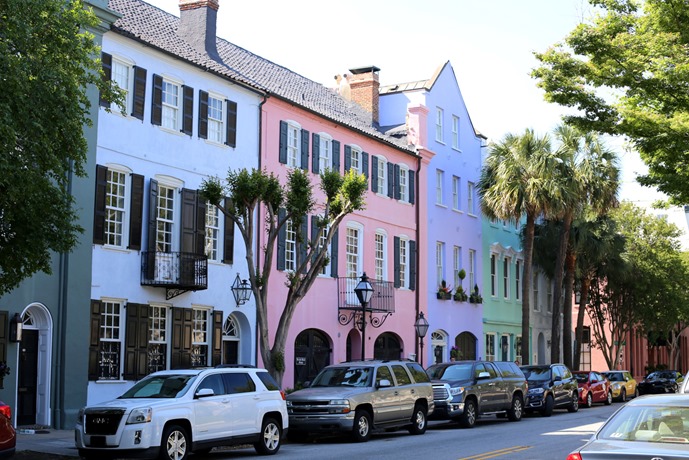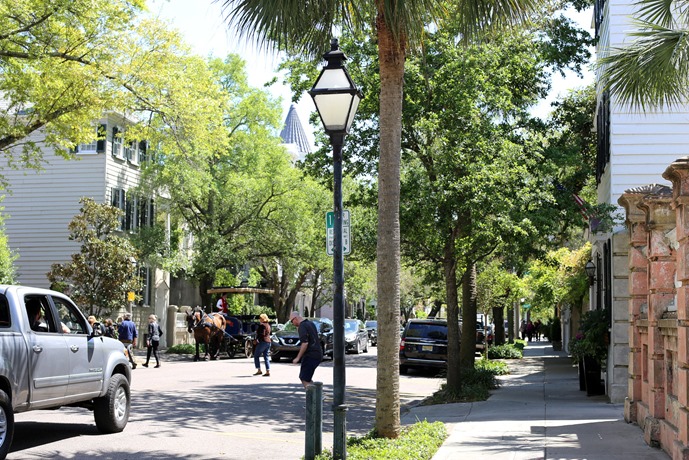 The tour lasted just over two hours and took us all over Charleston via back streets and alleys that were absolutely stunning and filled with gorgeous historic homes.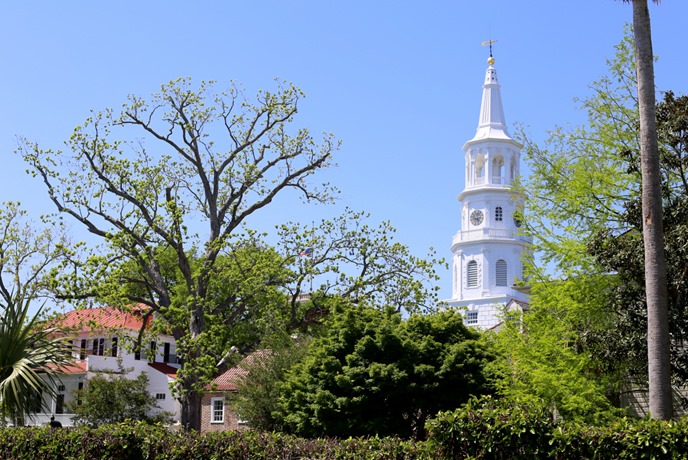 Once we were done, we were ready for another bite to eat! We put our name in at Poogan's Porch for dinner and then walked a couple of blocks to grab a piece of coconut cake from The Peninsula Grill to enjoy for dessert. With cake in tow, we walked back to Poogan's Porch and sat at a table on the front porch overlooking the street and dug into a delicious array of shared dishes, including she crab soup, pimento kale salad, short rib ragout, fried green tomatoes and BBQ mahi mahi.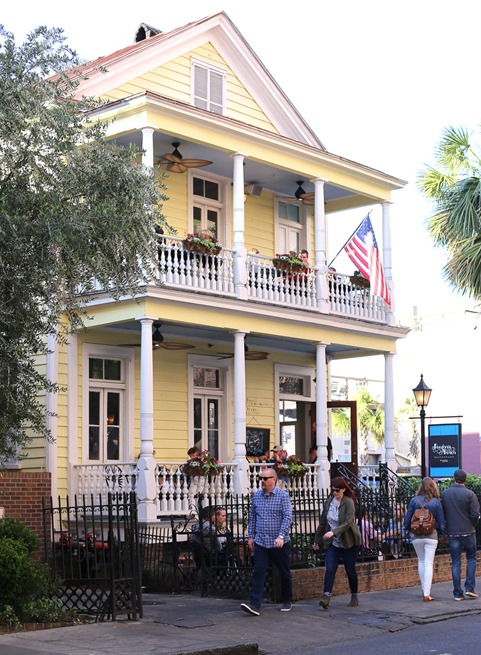 We agreed we would order every single dish again but the standouts for me were the she crab soup and the short rib ragout. Amazing! Thank you guys so much for recommending this spot to us for dinner because it was a winner for sure!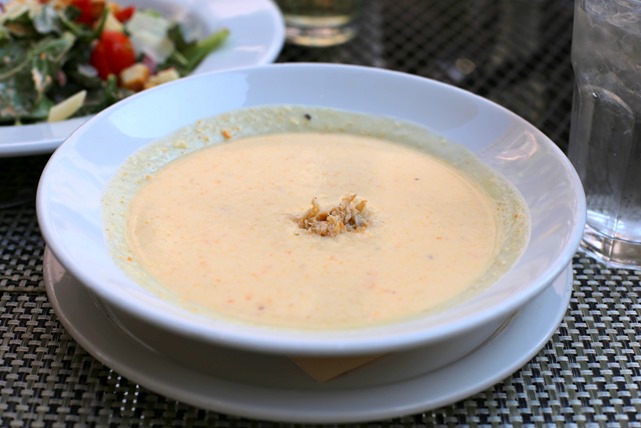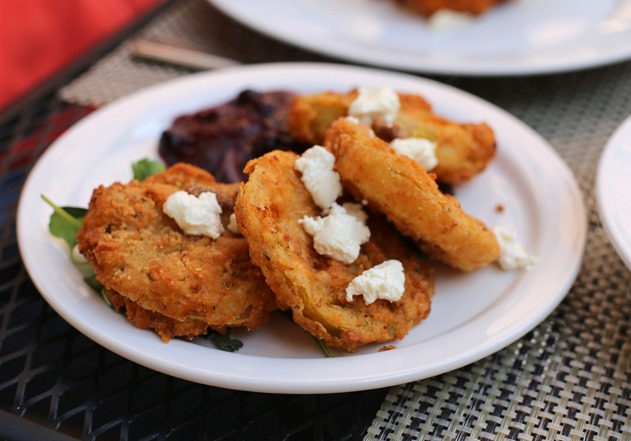 After a very full day and lots of walking, Ryan and I were both ready to head back to our hotel after dinner and ended up digging into our cake in our room before cuddling up and eventually drifting off to sleep.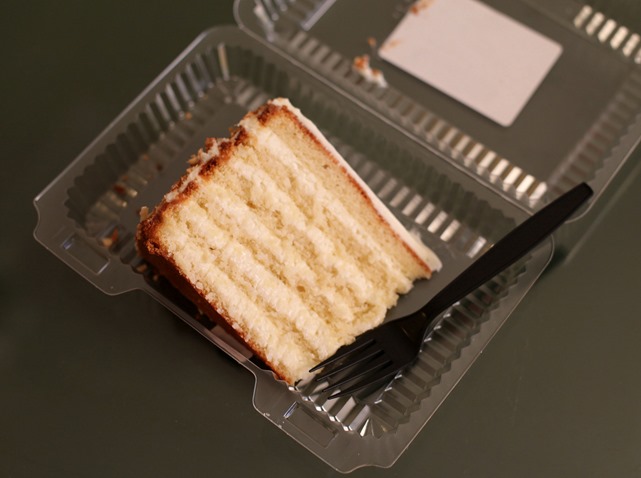 I slept better than I have in weeks on Friday night which felt like a HUGE gift (I also randomly had a dream about Mary Kate and Ashley Olsen… not sure what THAT was about) and woke up on Saturday ready for more Charleston fun!
Saturday
Ryan and I heard from my mom first thing on Saturday morning and she told us Chase had a fever and a bad cough but was still acting normal and eating well. We planned to head home on Saturday anyway but cut our time in Charleston a little short and opted to leave around lunchtime rather than in the evening because we wanted to get home to our little guy.
We intentionally kept our agenda wide open on Saturday because one of our favorite things to do in new-to-us places is simply walk around and explore.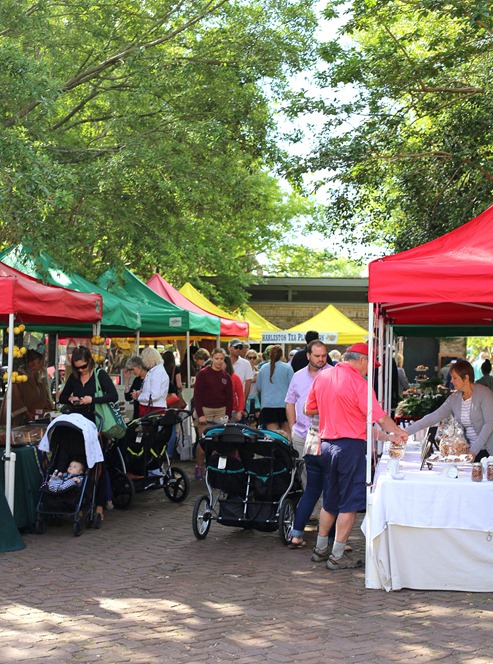 We ended up covering just shy of five miles on foot on Saturday morning and had a blast grabbing breakfast at the Charleston Farmer's Market in Marion Square, soaking up the sun along Waterfront Park and strolling along the shady streets lined with some of the most charming homes with stunning window box floral arrangements.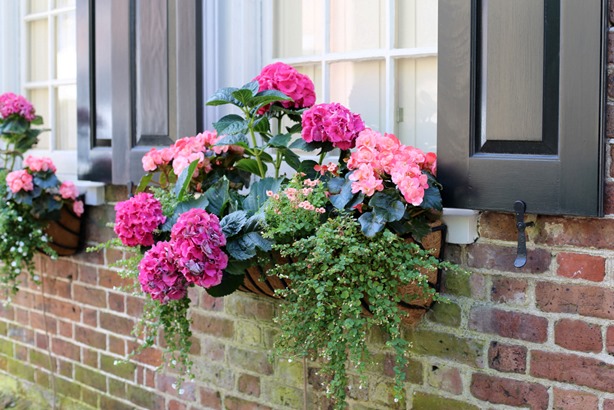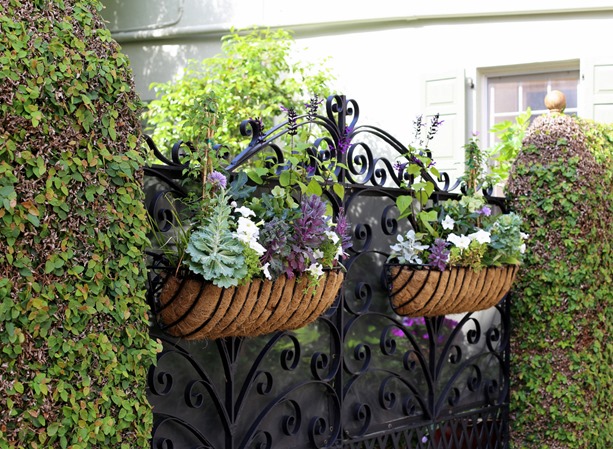 We left for Charlotte around lunchtime on Saturday and made it home in the late afternoon to find Chase looking a little worse for wear. We ended up taking him in to see the doctor who took his temperature and told us to monitor him for 24 hours and bring him back in today if things worsened. Thankfully he seems to be on the up and up so we're hoping he wakes up from his afternoon nap feeling even better than he was this morning!

I hope you guys enjoy the rest of your weekend and I hope to see ya around the blog again later this week!

Happy Sunday, friends! How are you guys? I hope you're all having a great weekend! Since I have the blog post I was planning to share on Monday morning all typed up and ready to go today, I figured I'd share it now rather than hold off. This sometimes happens over the weekend when I'm a little ahead of things and I'm curious to know whether you guys would prefer my usual weekday sharing schedule or if you'd occasionally welcome a weekend blog post here and there if I have something ready to share a bit early. Please let me know if you have a preference either way!