Mountain climbers. My day began with one billion mountain climbers.
Today's Best Body Boot Camp workout paired a strength exercise with a cardio burst exercise. And yes, mountain climbers popped up a lot. I did four rounds of the circuit and my face was dripping sweat. I still don't understand why my face sweats ten times more than the rest of my body. What a joy.
Breakfast
Breakfast this morning began with a cup of Greek yogurt that I ate while I prepared a batch of scrambled eggs with chopped peppers, shredded cheese, feta cheese and avocado.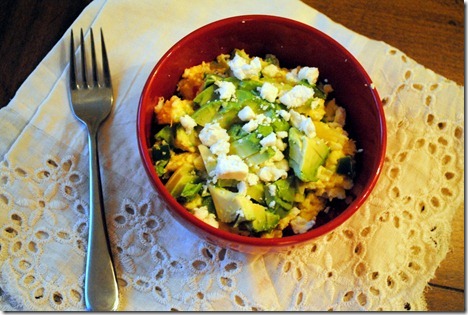 In the middle of writing this blog post, I got a craving for coffee and made myself a cup of peppermint mocha coffee and topped it with frothy chocolate almond milk.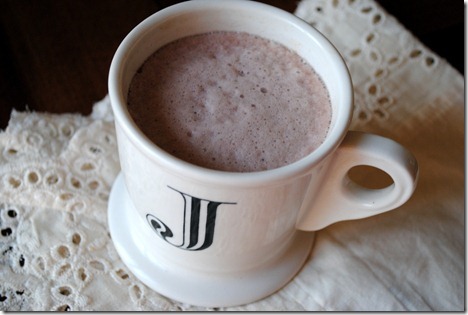 Not a bad way to start the day!
Blog Updates
The fabulous Ryan helped me figure out what was going on with the Blendtec giveaway and I was able to work with Site 5 (my website host) to get it working again yesterday! I'm sorry some of you had a hard time entering, but it is up and running again. Thank you for your patience!
We also figured out that the Fashion page wasn't updating, so you can see two previous posts here and here. Apparently they were popping up in Google Reader, but not on the actual page. Technology rocks!
Of Possible Interest