Little local coffee shops are so fun to visit.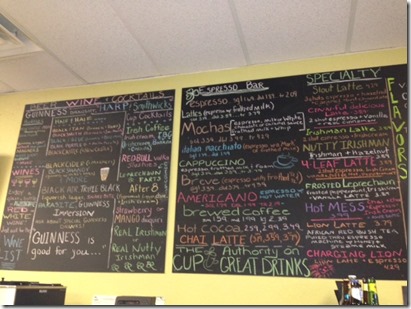 This morning, after our respective workouts (legs day for me), Ryan and I drove to Cup O' the Irish for a Saturday morning pick-me-up.
We decided to make breakfast out of our visit, so I got a caramel cappuccino to enjoy with a filling chocolate peanut butter and banana smoothie.
Everything was wonderful. Cup O' the Irish, we will be back!
Once we made it home, Sadie was in full-on crazy mode, so we decided to take her to the nearby hiking trails so she could release some of her energy. It is dreary and cloudy today, which is perfect hiking weather. Without the blazing sun beating down on our backs, our hike was quite pleasant.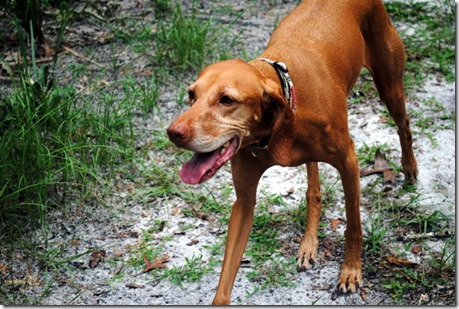 We covered right around three miles in about an hour.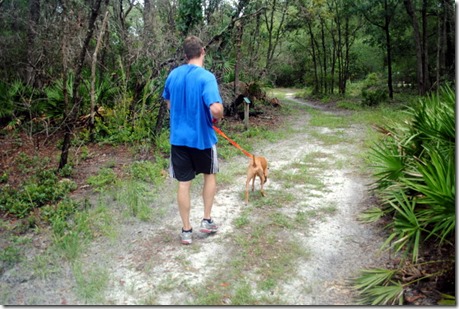 As we drove home from the trails, we started brainstorming lunch ideas and agreed that grilling out sounded fabulous!
While I chopped vegetables, Ryan fired up the grill and prepared the chicken.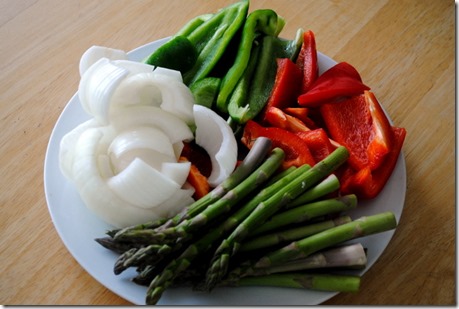 He grilled everything up and I transformed our vegetables and chicken into two salads with avocado and goat cheese before topping them off with honey mustard dressing.
Not too shabby for a Saturday afternoon.
Hope you're having a great weekend!