It's days like today that make me feel grateful that I live a mere two hours from my parents' house.
That means Father's Day can be spent with my father!
(Apparently this is the weekend of the red necklace. Have you ever flip flopped on buying something because you weren't sure you'd wear it enough only to find that you wear it all the time. Thank you, Target necklace.)
Our Father's Day celebration began last night with a big dinner featuring the huge snapper that my dad got himself on a spearfishing trip last week.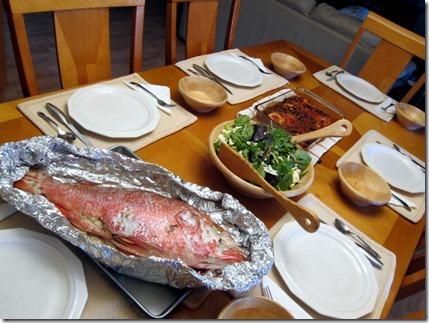 My mom wasn't sure exactly how the snapper would turn out since she was baking the whole fish, but it was prefect!
After dinner, we were all a little slap happy thanks to some margaritas and decided that dessert that we previously deemed "unnecessary" became very, very necessary.
Group trip to Coldstone Creamery!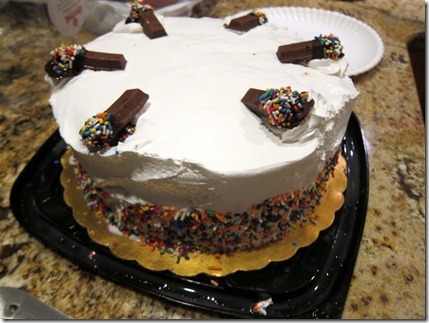 My dad, Ryan and my sister's boyfriend all got ice cream, but my mom, sister and I were all about ice cream cake and picked up a red velvet cake with cake batter ice cream from Coldstone to slice into once we got back home.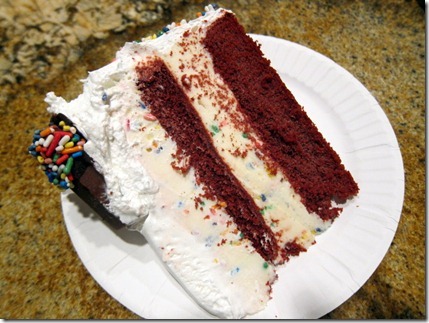 And yes, the guys had some, too. They're animals.
We spent the rest of the night hanging out and watching Off Their Rockers. Have any of you guys seen this show? Betty White hosts the show where older people go around pranking younger people. It is hilarious and highly entertaining.
Breakfast
This morning Ryan, my dad and I were up before everyone else and dug into the giant batch of overnight oats that I prepped last night before bed.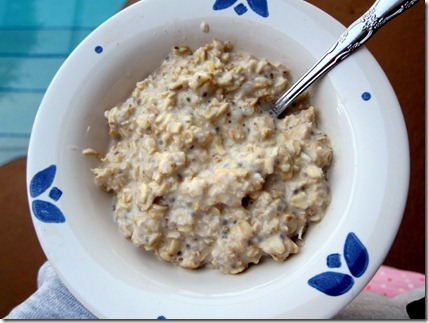 After changing and rallying the troops, we headed off to a 9 a.m. church service.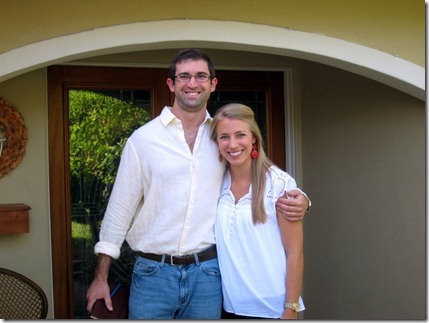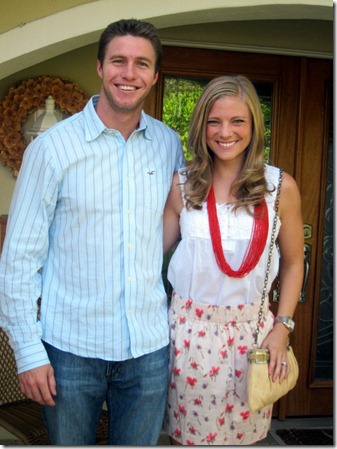 Once the service was over, we drove to Skyway Jack's for breakfast (or breakfast number two for some of us).
Since I already had breakfast, I was happy to see some sandwiches on the menu and opted for a ham steak sandwich on whole wheat bread.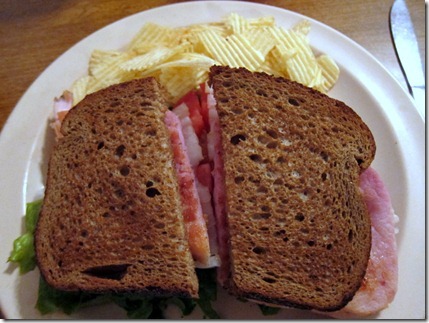 I wanted something salty and this sandwich hit the spot!
There's some ice cream cake leftover, so now we're planning on breaking that out again and wrapping up our Father's Day celebrations before Ryan, Sadie and I head back to Ocala.
Happy Father's Day to all the dads out there!