Needless to say, this weekend was full of delicious sweet treats.
I'm waiting for the sugar withdrawals to kick in, but fortunately I'm not craving cake and candy just yet. It is only 7:30 a.m., so I'm not sure this is really a victory, but I'll take it.
Breakfast
Breakfast was low in sugar, with the exception of a light smear of jelly on my egg sandwich.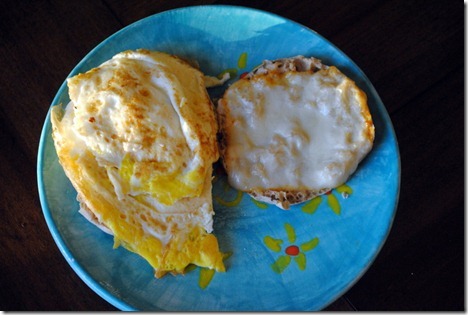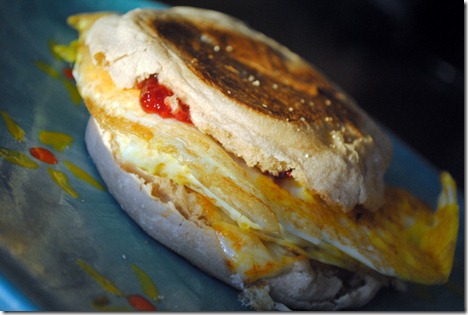 I wasn't going to leave that out though because the little pop of sweetness adds so much flavor to an otherwise savory sandwich.
Workout
Breakfast tasted great after a pretty intense leg workout this morning.
Last nigh I jotted down the LiveFit Phase Two leg workout, but forgot it at home this morning.
After 20 minutes on the elliptical, I ended up doing my own leg workout, incorporating the LiveFit exercises that I could remember, so my workout looked like this:
I'm anticipating some soreness tomorrow!
Time to work!
The cable/internet guy is also coming by between 8 and 10 a.m. today because our internet keeps going out and needs some loving attention. Hoping to resolve all the issues today!
FreshyFig Giveaway Winner
Now for the winner of the FreshyFig necklace giveaway!
Congratulations to…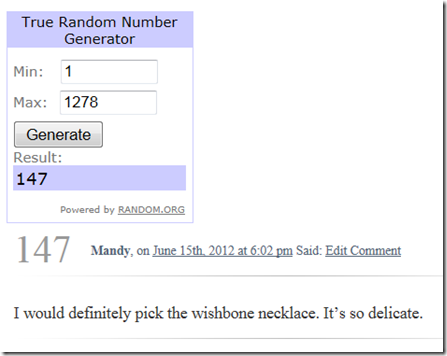 Mandy!

Please email me at pbfingers@gmail.com with your mailing address and we'll get the wishbone necklace to you ASAP!

On our way home from the gym this morning, Ryan said, "I wonder how we're going to function today without a ton of sugar?"