Happy Monday! Let's make this week a good one, okay?

When the alarm went off this morning, I immediately thought to myself, "Wow, I slept for three more hours yesterday." Ooph.
Even though I didn't get to sleep in today, my day did begin in a good way with a great workout.
Before taking my usual Monday morning BodyPump class, I did 20 minutes of cardio with Ryan while we chatted about the upcoming week.
BodyPump was decent, but I think I may have tweaked my back a little. It hurts a bit to bend over and I'm crossing my fingers that it's something minor because back pain is no joke.
Walk + Breakfast
After our respective workouts were done, Ryan and I walked home and I took Sadie on a 20-minute walk while Ryan showered and headed off to work (he gets into work a good hour before I do because he works 9-hour days and gets every other Friday off).
Once Sadie and I arrived home, I quickly showered, threw my greasy hair up into a pony tail and headed into the kitchen to make breakfast.
I put the Vitamix to good use and whirred up a smoothie bowl!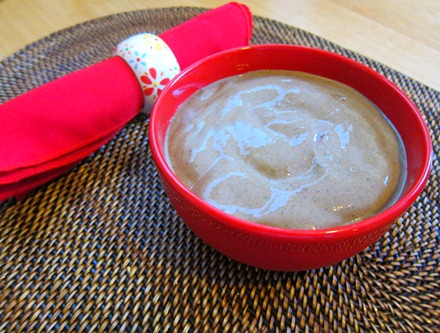 In this bowl:
1 c. frozen strawberries
1 scoop chocolate protein powder
1 handful fresh spinach
1 c. almond milk
1 pinch xanthan gum (for thickening)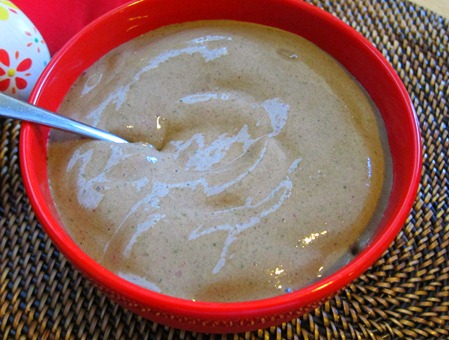 This creation reminded me of a more chocolaty version of my chocolate covered strawberry smoothie.
This smoothie bowl was super thick!
One thing I love about the Vitamix blender is that it allows you to blend and blend and blend without adding more milk or water to get things moving. This (along with the xanthan gum) allows me to create super-thick smoothie bowls!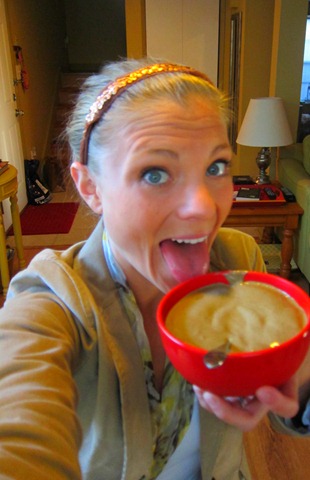 I'm so glad the weather is warm again so smoothies can be integrated into my morning meal again. Woo!
Gotta get to work. See ya fo' lunch!