If last night is any indication of how the rest of the Healthy Living Summit is going to go, I'm in for a treat!
I arrived in Philadelphia a little after 3 p.m. and was picked up at the airport by the wonderful Heather and Courtney who drove in town from New York. The three of us made our way back o the hotel to check in, unpack and get situated. We didn't have too much time to waste until it was dinnertime.
Another New York blogger, Jen, made reservations for a group of eight of us bloggers at Farmicia, a restaurant she claimed was Philadelphia gold.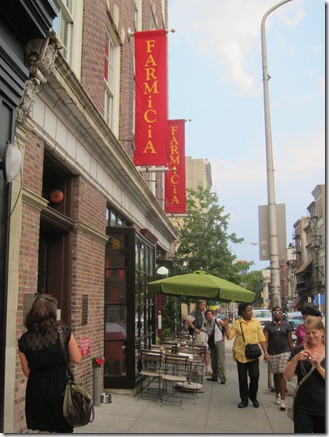 When we arrived, we all oohed and ahhed over the romantic atmosphere and commented about how Farmicia seemed like it would've been a great place for a date night.
Good thing I had some hot dates for the evening.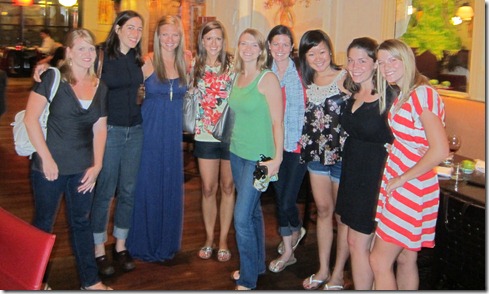 Say hi to Jen, Lisa, me!, Courtney, Tina, Heather, Diana, Alicia and Lisa!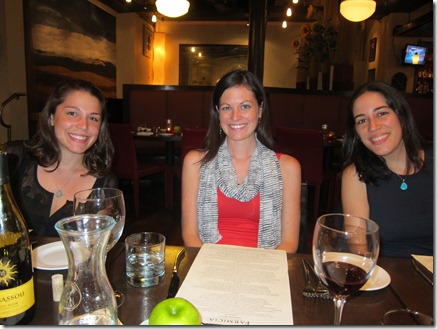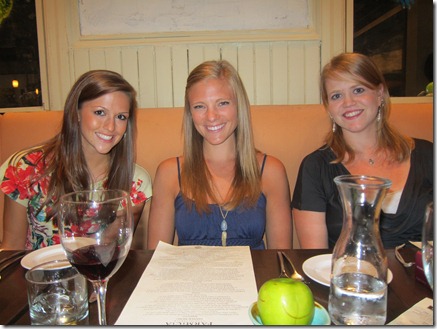 Once we settled in, we busted out a bottle of wine (apparently many restaurants in Philadelphia allow you to bring your own wine to dinner… without a corking fee!) and perused the menu while eating some bread with fresh herbed butter.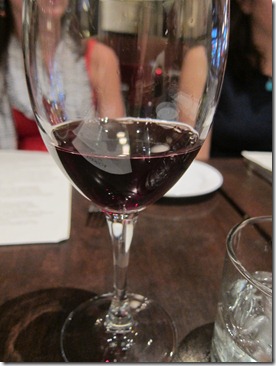 What is it about flavored butter that is so much better than regular butter? Honey butter is my favorite. Mmm. Git in mah belly!
For my main entrée, I opted for a roasted peach salad with goat cheese, walnuts, fennel and balsamic dressed garden lettuce.
The goat cheese was super creamy and the definite highlight of the meal. 
After dinner we all had our hearts set on some frozen yogurt, but when we walked out of the restaurant, we were sad to see that it was raining. Boo!
We decided to brave the rain and walked back to the hotel, passing on our beloved dessert idea.
Once back in the room, we hung out just chatting away for hours. I told the girls I felt like we were at a high school sleepover! It was so much fun. I can't get enough of late night girl talk.
Now it's time to get rockin'. It's breakfast time and my stomach is growling.