Leftovers from last night's dinner made lunch a breeze today.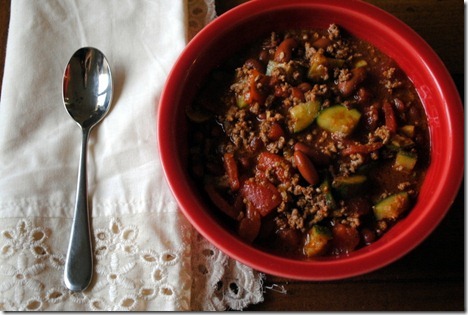 I reheated a bowl of my simple summer chili which I enjoyed with a cup of creamy strawberry banana Greek yogurt on the side.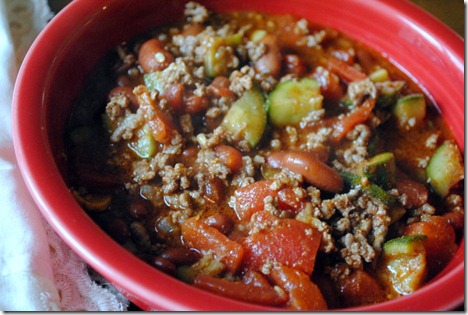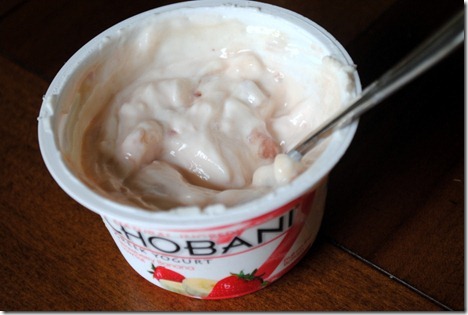 Nice and easy!
Freaked Out Flier
When Ryan and I began discussing our upcoming trip to Hawaii, one of the very first things that came up was the long flight to Honolulu.  You know that guy who laughs in the face of ridiculously high box jumps? Well, he has a fear of flying. And not a small one.
Ryan gets serious anxiety when it comes to hopping on a plane. Getting him on a plane for my friend Leah's wedding in Chicago last year was a really big deal.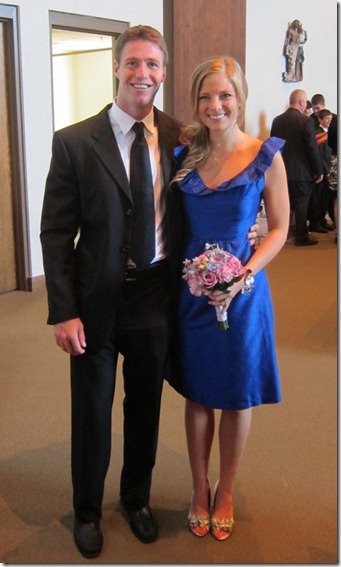 He made it, but it was quite the adventure! I don't think he took his head off the tray table one time during the entire flight.
I am convinced that Ryan sharing his fear of flying with others has only perpetuated his problem. Once people know that Ryan has a phobia about airplane travel, they instantly share scary stories about their travel experiences or will retell the freaky stories they've heard from others.
Ever since Ryan developed this fear (it actually started during college!), he met a guy that survived a plane crash and talked to a pilot who had to land a small plane due to engine failure a couple of months ago. So many scary stories!
Ryan said he doesn't want to let his fear of flying impact our desire to travel in the future or his ability to travel for business purposes and said that he thinks this trip will be a good thing for him in the end. He's hoping the flight will prove that he can handle long plane trips. I've always felt awful for Ryan about his fear because I relate his anxious feelings to the anxiety I get when I think about enclosed spaces since I am rather claustrophobic.
While enclosed, small or pitch-black spaces have always made me uncomfortable, I realized just how claustrophobic I am when I completely freaked out during the Mission Space ride at Epcot a few years ago. Ever since that experience, I cannot shake the anxiety I feel when I think about small spaces. I hate riding in elevators and avoid doing so whenever possible. When an elevator is crowded, I have to get out otherwise I freak out. (My fear was only further solidified when I rode in a small, overcrowded elevator in a hotel last year that we couldn't get to open on the bottom floor. I was hyperventilating and practically shot out of the elevator when the doors finally opened.)
I have faith that this flight to Hawaii will be a turning point for Ryan! I know his fear of flying is one shared by many and if any of you out there have tips for how he can make the long flight to Hawaii a bit more comfortable, please feel free to share!
Question of the Afternoon
Do you or anyone you know have a fear of flying? How you you handle it?